Head's up, there might be affiliate links ahead!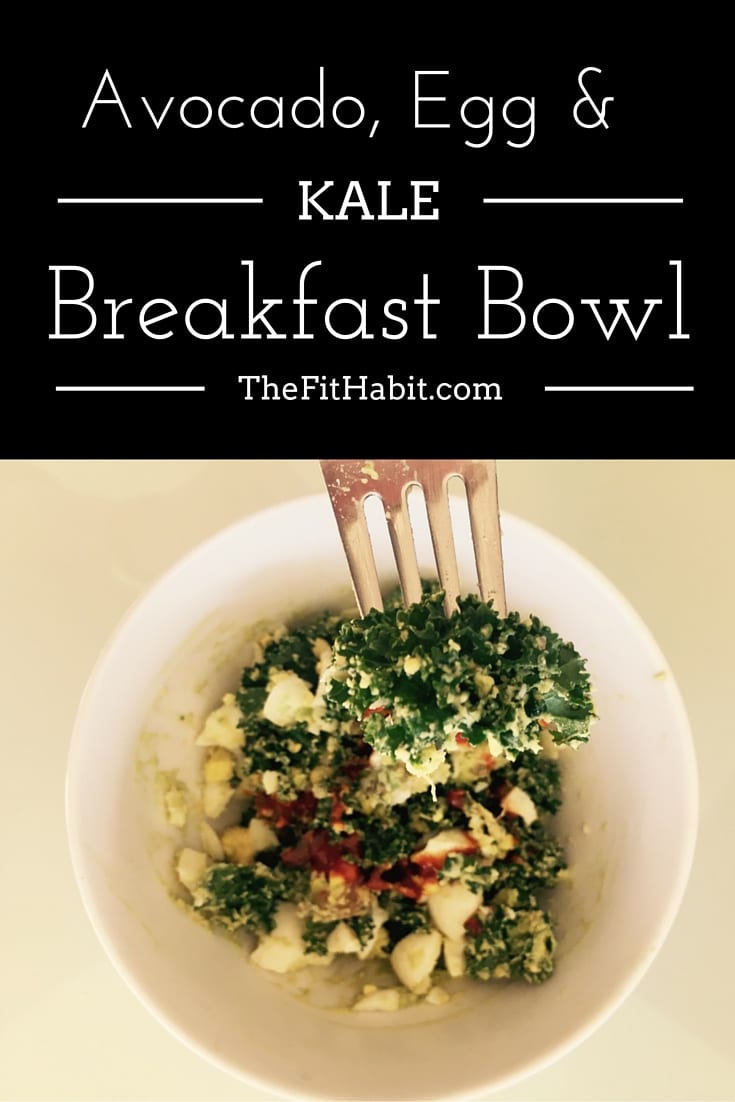 If I"m working from home (which is typical) I don't eat breakfast until 10 or 11am. It's my attempt to intermittent fast without being hardcore about the whole thing. I just try to suspend breakfast until I'm truly hungry.
Once i get to that place, I want something fast and easy, so if I"m not eating ProCakes (which I do a lot), I'm typically reaching for a couple of hard boiled eggs. I love eggs. I could (and often do) eat them 3 times a day. So lately, these little breakfast bowl has topped my list of go to's because it's easy, fast and so nutritious. Made with 100% real food (except maybe the hot sauce, which I'm not sure is 100% real, but I digress), it's high in protein, fiber and healthy omega 3 fats, making it an ideal choice for fit foodies who want to  get the day started without a sugar load. If you want steady, uninterrupted energy throughout the day, this is the kind of food you want to reach for. 

It's not expensive, complicated to make or hard to find. It travels well and tastes amazing. There are no excuses not to start your first meal of the day (whenever that might be) with anything less than amazing food.
Enjoy this one, it's great.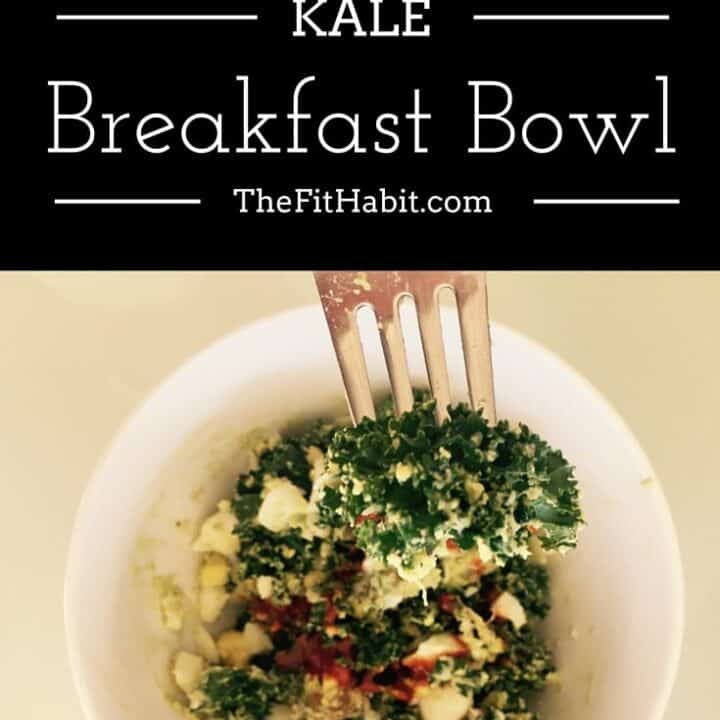 Avocado, Egg + Kale Breakfast Bowl Recipe
A quick and easy breakfast bowl you can serve warm or cold to have sustained energy throughout your morning.
Ingredients
2 hardboiled eggs
.5 ripe avocado, pit removed
1/2 cup of raw or steamed kale, not everyone digests raw kale well
a dash of hot sauce, look for a no sugar option
salt and pepper to taste
Instructions
Hard boil eggs for 7 minutes and let cool.
Peel eggs and add to a bowl with avocado. Mash and mix well before adding the chopped kale.
Pop in the microwave for 30 seconds if your eggs and avocado are cold.
Season to taste and enjoy.