Head's up, there might be affiliate links ahead!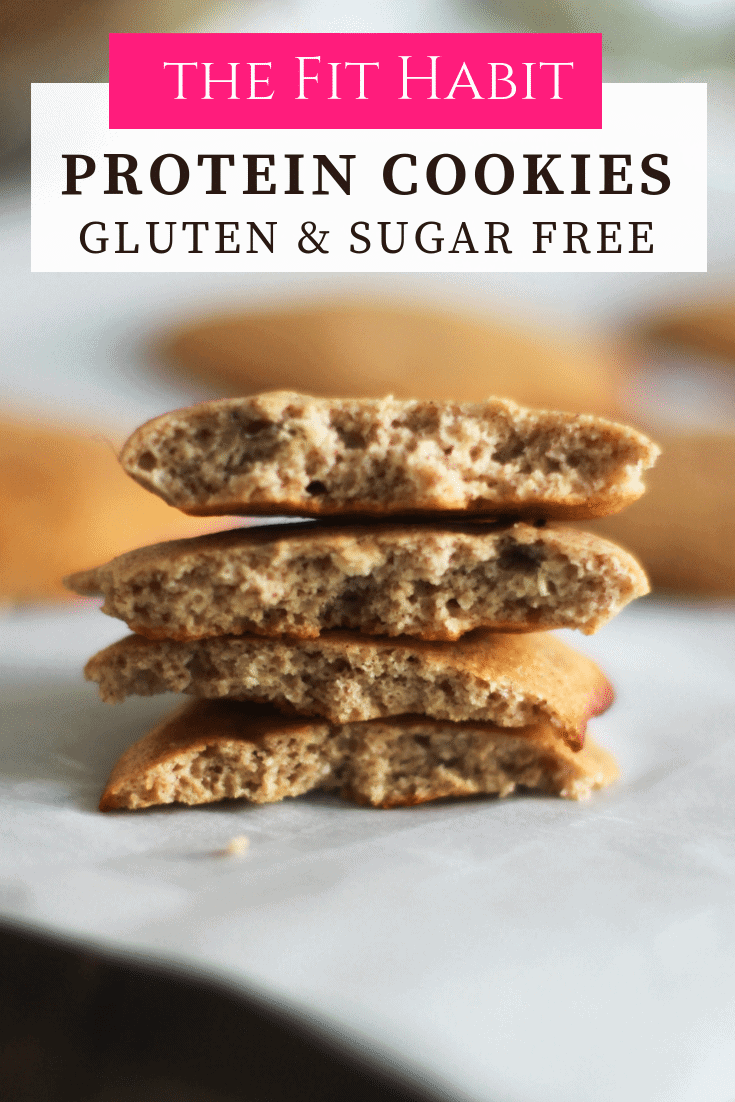 One of the best nutrition moves I've made in the past 8 years is starting to supplement my diet with protein powder.  I know that's not everyone's favorite choice, but for me (because I don't eat most meats), it has resulted in more energy, fewer food cravings, better body composition.
Protein Makes Lean Long Muscles
Whether you get it from whole foods (which is always a great choice) or with protein powder, protein is critical for the development of lean muscle mass.  Muscle is something near and dear to my heart these days, not just for aesthetic reasons, but also because we lose muscle mass we age.  This is why older folks have bent over posture or easily fall down and break a hip.
I don't know about you, but I want a body that won't stop – now and well into in my 90s!
Given that my protein sources are limited, I've learned to get creative with adding it to my cooking and baking, mostly because I don't want to drink smoothies all the time.  And… since my sweet tooth is the size of a bus, I luuuurve to indulge in sweet grab and go options.
A Soft Protein Cookie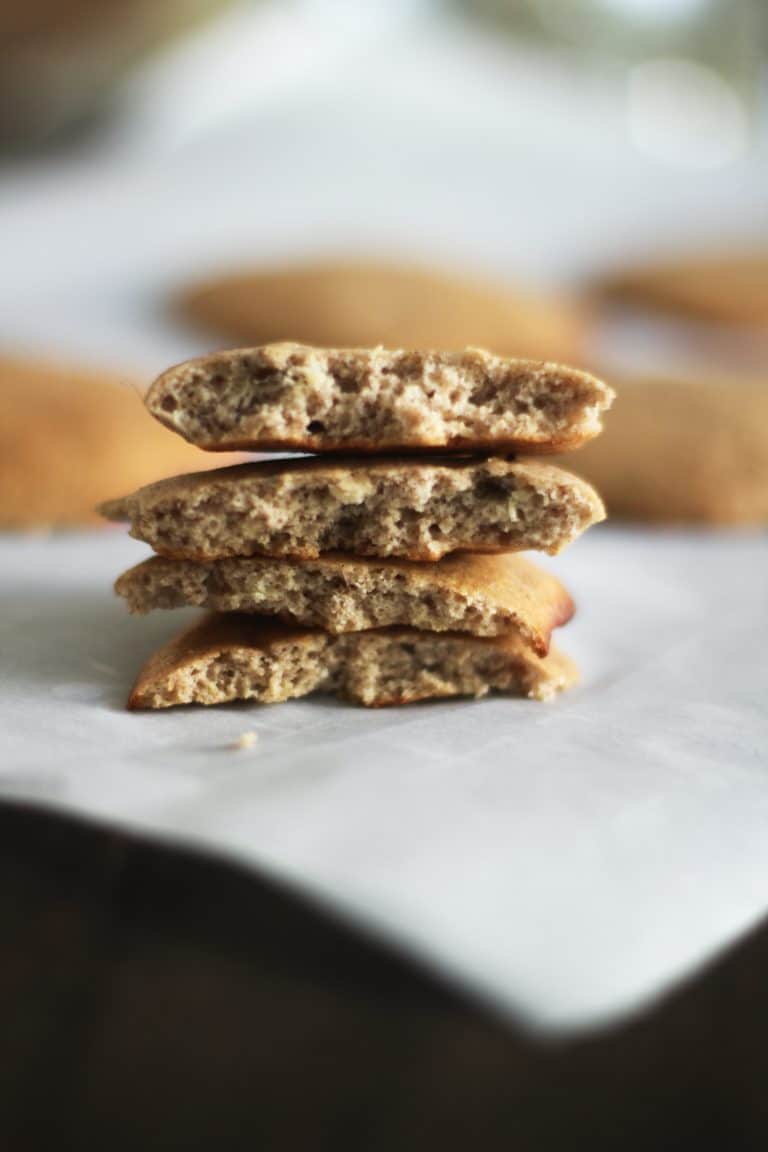 These protein cookies are nothing short of delish, but I want to set expectations.  They're a soft cookie, almost like a biscuit.  This makes them ideal as a breakfast food – especially with a little salted peanut butter on top, or better yet, sandwiching a generous portion of Halo Ice Cream 🙂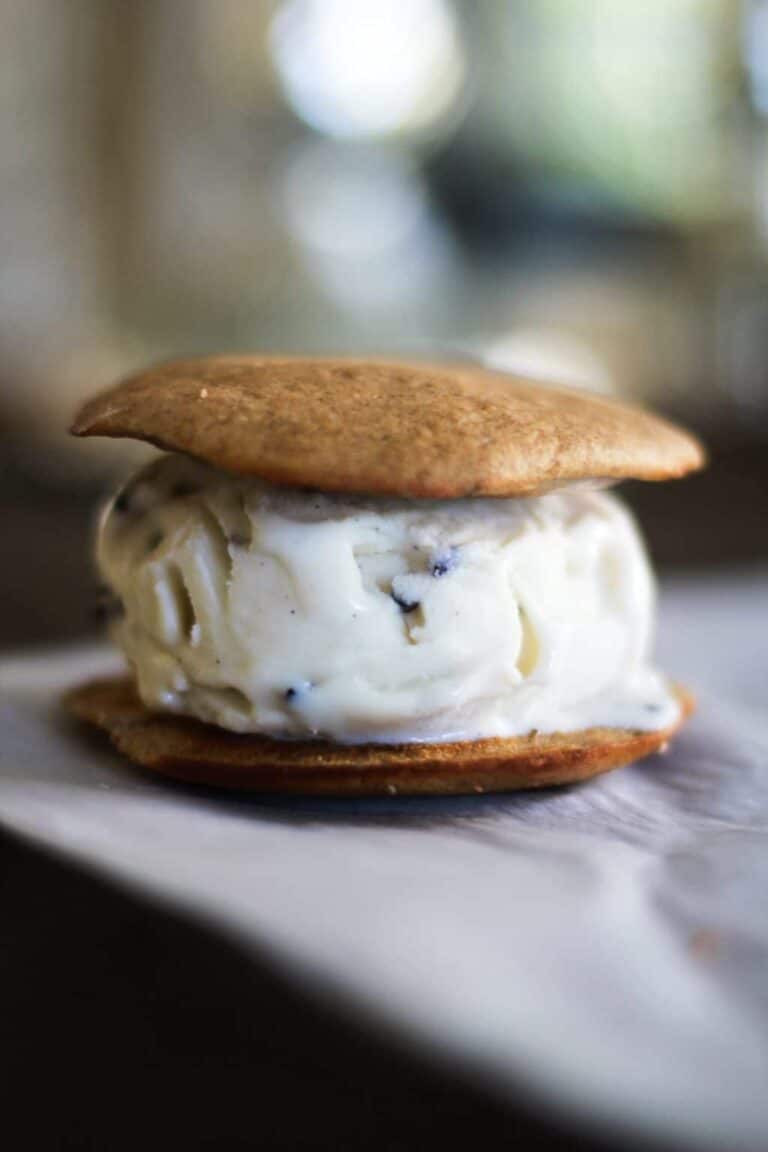 A simple #protein cookie recipe. No added sugar and low(ish) carbs. Just enough to make them taste like a cookie 🙂
Click To Tweet
Just try not to eat them all in one day.
I double dog dare you.

SOFT PROTEIN COOKIE RECIPE
A super delish snack on the go!
Servings
12
Cookies (6 sandwiches)
Ingredients
1/2

cup

vanilla or plain protein powder

1/4

c

gluten-free baking flour

I use Bob's Red Mill

1/2

c

coconut flour

also Bob's

1/2

teaspoon

salt

1

teaspoon

baking powder

1

teaspoon

cinnamon

2

tsp

of stevia

I use the loose stevia from Trader Joes. Please sweeten to your own taste

½

teaspoon

vanilla extract

1/2

banana

mashed

1

tablespoon

oil

I used coconut

1/2

cup

lite coconut milk

1/2

c

egg whites
Instructions
Preheat oven to 425.

Mix the dry and wet ingredients separately, then add the wet stuff to the dry and mix well.

Portion into 6 or more dollops (depending on how big you want them) on a well-greased cookie sheet and bake for 15 minutes or until golden brown.

Try to restrain yourself from eating them all.
Caren is a certified yoga teacher, fitness instructor and author of The Fit Habit.  Here she shares simple, low carb recipes, quick home workout ideas and practical ways to foster mind + body wellness.