Head's up, there might be affiliate links ahead!
It seems as though everyone is on the self-help bandwagon this day, so much so that it's almost cliché to provide advice on living. When did we start needing so much instruction on how to maneuver our lives anyway?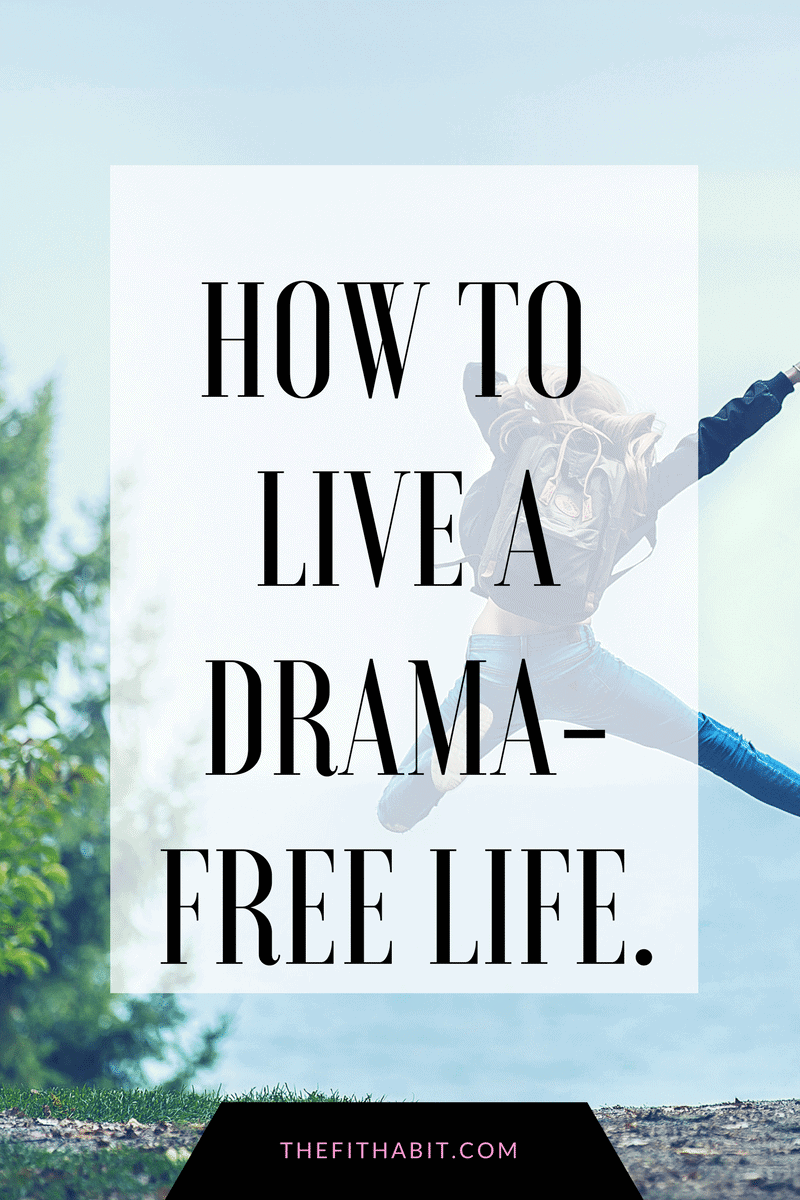 Although I don't assume to be an authority on how you should live your best life, I'd like to share with you my thoughts on how I live as drama free as possible. By drama, I mean anything that seems over-inflated, unnecessary or a general pain in the ass. This can include jobs, relationships, things we own, or our own behaviors and preferences.
Drama causes anxiety, expends precious energy, and fogs your mind with thoughts that keep you from living peacefully. Ergo, the less drama you endure, the clearer you will be able to see your own reality. Some people like to create drama, and perhaps that's because they don't want to face their own realities… I'm more of the thought that we should face our issues, deal, and move on.
Enjoy….
Date someone who isn't prone to mood swings. This is such a draining behavior to live with, and if you do date someone like this, don't marry them! You will walk on eggshells around them for the rest of your life.
Pick your friends carefully. Better to have few quality friends than many acquaintances. Your friends should be supportive, non-competitive (with you), honest and reliable. They should also emulate the direction you want to grow towards – healthy, smart, happy, genuine, successful – whatever that means to you. Bad habits in friends you spend a lot of time with are contagious.
If you are going to have kids – make that a conscious choice, not an assumption that it's a part of life or an accident. Don't assume having kids will ensure you will be taken care of in old age. Your kids may not like you (or you them), they might not want or be able to take care of you, or you could outlive them. Consider the alternatives to procreation. The earth will thank you.
Marry because you a) love your spouse or b) because you and your spouse want to have a family. Do not marry because you fret being lonely or alone. Being unhappily married is a MUCH lonelier place to be then single.
Find work that if you can't love, you can at least tolerate and that you're personally proud of. If it's not your passion (I think about 2.03% of the world is actually employed in their passion), at least ensure it's a steady paycheck and doesn't impede your private life. If it does, regardless of how much you make, it's not worth it. People in these jobs are the ones who have heart attacks on their way to work on Monday morning.
Don't become a lawyer – 90% of them hate what they do.
Try not to own too much. Cars, boats, and homes need maintenance, draining your time and resources – your free time is of way more value to your long-term happiness.
Expensive clothes, lots of makeup and all the highlights in the world won't make you look better than a fit body and a beautiful unencumbered smile. Pass on the shopping mall and hit the gym (or the yoga mat) instead.
Attend to annoyances like chores, bills and Dr's appointments as soon as the need arises. Feelings of dread create huge and unnecessary drama, and things are never quite as unpleasant as we suspect they will be.
When you're feeling crusty, stressed or ready to blow your lid, take a second and remind yourself not to take life so seriously! Everything and I really mean everything ALWAYS works out in the end. That's just life.
These ideas aren't rocket science, but after many years of trial and error, I've found them to be remarkably accurate and effective.  Hope it's helpful for you!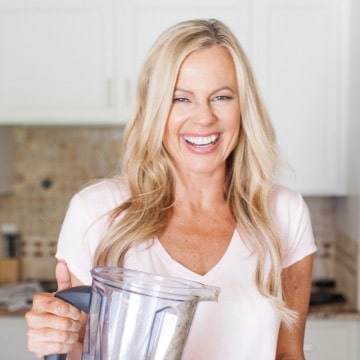 Caren is a certified yoga teacher, fitness instructor and author of The Fit Habit.  Here she shares simple, healthy recipes, home workout ideas and practical ways to foster mind + body wellness.