Head's up, there might be affiliate links ahead!
What is the single most effective thing you can do to achieve lifelong leanness?
Short Answer: Focus on behavior goals and set the outcome-based goals aside.
Let me unpack that for you.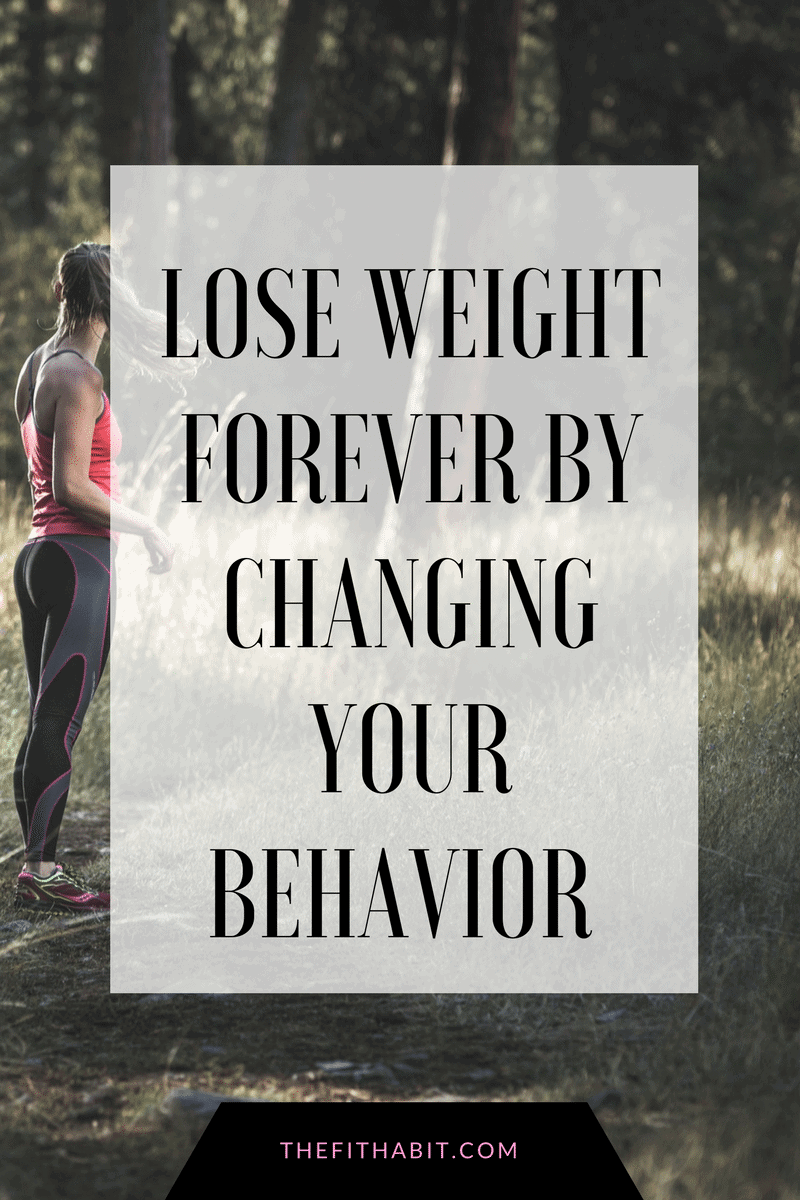 Say you want to lose 20lbs, so you buy a workout video series to get you to that outcome because you see all these super fit people on the infomercial and that's the body you want to have. So, you create in your mind, the expectation that after 3 months of P90X, you're going to be super lean. Awesome!
Then what happens?
Nothing. I'd bet the majority of people who do 90-day workout programs often fail because they never start or give up before they start to see results. Then what happens? You go back to your regular routine or try something else to lose the 20 lbs.
So what went wrong here?
It's not that P90X is bad, it just that it's not a stand-alone fix to your weight problem. Sure, it works for Tony Horton (the creator of the program). He's in his mid-fifties and looks super ripped all the time, but here's the thing. Tony is a crazy person when it comes to fitness. I've heard him talk about his daily habits and it's a lot more than just P90X.
The guy LOVES to work out all the time. He lives and breathes this stuff.
But I bet you don't. I know I don't.
My point here is that fat loss is not going to come as a result of a single behavior change (ie doing P90X for 3 months). It's going to come as a result of many strategic, incremental changes that add up to long-term, sustainable results.
Here's how behavior change works….
Now, workout videos can be a great habit because they're easy to access, you don't need a gym and nobody's watching you. But the workout video is not the catalyst for long-term weight loss – it's the behavior of working out consistently that's key. Because when you get sick of watching Tony Horton do bicep curls on your computer screen (and you might), but you've gotten into a habit of working out nearly every day, then you'll try something else – maybe PiYo or running. Before you know it you're doing local running races with your friends or signing up for a bodybuilding competition (whoa, who saw that one coming) and it's not because you were a born athlete (I sure wasn't), but it's because you've built a habit of working out every day and that's supported your curiosity to explore new experiences.
And along with that journey, you've also met new like-minded friends and started to follow fitness experts that interest you via social media. Your new sphere of influence has introduced you to the idea of healthy eating, and over time you've started to replicate what they've done in small ways. You start exploring how to cook healthy meals and how to "eat clean". You buy books on the subject and maybe even start sharing your own creations on social media.
Do you see what happened here? Over time, you've developed a small behavior (doing a workout video every day) that has taken you in directions you could never have imagined because you used to see yourself as a person that hated to exercise and had 20lbs to lose.
Small Behaviors Snowball Into Results
So coming back to my original point, if you can find a small behavior that you could commit to and do it every day without fail, it will start to snowball. The key is to find something that's not too hard for you to do consistently (which is why home workouts can be great) and don't attach an outcome goal to that behavior. Let being consistent with this new behavior be your goal and give yourself at least 2 months to let that behavior become a habit. Then add on a new behavior. Maybe it's having eggs instead of toast for breakfast every day (because toast is not your fat loss friend). Then keep building on that. Find inspiration in role models who exemplify where you want to be (whether it's single fit moms or women in their 50's that had a body transformation) and study what they do. Ask them about their specific behaviors and adopt the ones that sound like you could do, too.
[bctt tweet="Small incremental change, based on doable behavior goals are powerful game-changers." username=""]
Here are a few behaviors that I've seen clients work on with great success:
Eating 3 square meals a day with no snacks (a smaller version of this is starting out with no snacks between breakfast and lunch and then tackling the space between lunch and dinner, then tackling post-dinner snacking). I'm working on this habit right now, and let me tell you, it's not easy but very effective.
Removing sugar and artificial sweetener from your diet (using stevia and xylitol instead).
Removing processed grains from breakfast, then lunch, then dinner
Eating a source of protein at every meal
Eating at least 2 servings of non-starchy veggies at every meal
Doing 2 online yoga classes per week.
Walking at least 30 minutes 3 times per week
Meditate for 10 minutes a day
I've been experimenting with using apps to help support my healthy habits. Right now I'm using Habit Hacks to prioritize my habits, and I'm testing tracking apps like Way of Life, Simple Habits and Habit Streaks. Some are free, some cost a few bucks. Explore and let me know if you find one to be particularly effective.
Bottom line is to build habits that support a particular goal you want to achieve. Focus on being consistent with the behavior until it becomes second nature. I'm not suggesting you should let go of the outcome entirely, just don't let it be the driver – let your habits drive your outcomes.
[bctt tweet="The most effective thing you can do to lose weight – focus on behavior rather than outcomes." username=""]
Caren is a certified yoga teacher, fitness instructor and author of The Fit Habit.  Here she shares simple, low carb recipes, quick home workout ideas and practical ways to foster mind + body wellness.