Head's up, there might be affiliate links ahead!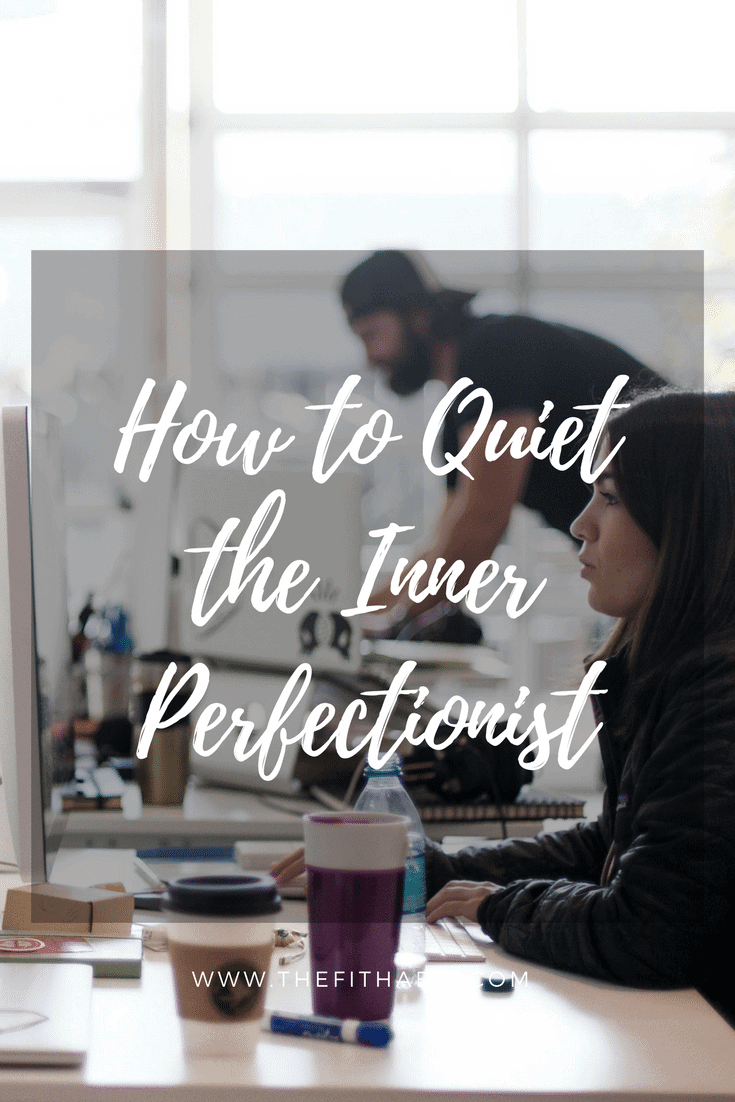 A question for you type A's out there….
When in the pursuit of your goals, what are you willing to let slide in order to focus on what you need to get done?
I was listening to a productivity guru the other day, and he mentioned that one of the reasons we fail to accomplish what we set out to do is that we're not laser-focused on our priorities. Add to that the fact that most of us are ADD and that's a recipe for goal achieving epic failure.
I have to admit, I'm a perfectionist. So when my house is a mess, when I haven't showered by 6 pm or I haven't left my house in 3 days, I start to feel really bad about my life. Even though I'm working my ass off, I berate myself for not being more social or up on current events.
But what this guy said helped me put things in perspective. Sure, my life isn't perfect (far from it), but I've been super focused on learning big stuff like how to grow my baby company and how to get things done in the food industry that still seems to be a really archaic and backward.
I'm also trying to fill my brain with the latest and greatest studies in health and fitness so I'm not sharing outdated info here (like eat less and move more). It's a bit like drinking water from a firehose and I have to admit…. things have started to slide in other areas of my life.
I don't see or talk to my friends enough
I'm not actively making time for new friendships enough
I've been slacking off on my workouts too much
My car looks like a homeless person has been living in it
I've been postponing my annual checkup (like for about 11 months now)
I have dead, neglected plants all. over. my. house. It's like a botanical massacre around here and I'd be mortified if someone saw the state of my office as it currently is.
[click_to_tweet tweet="The pursuit of perfection causes more anxiety than the accolades of admiration ever will." quote="The pursuit of perfection causes more anxiety than the accolades of admiration ever will." theme="style6″]
I've let these things go and I know I shouldn't, but I have to draw a line somewhere. I can manage most of this as I can avoid having visitors in my home or car, but my time with friends is so important to me and I know that has to change.
Suffice to say, life is never perfect and when you're pursuing big shit, it not uncommon that other things fall to the wayside. I guess the real job is to be aware of what you're willing to let go of (a clean house) and what's a non-negotiable (working out and spending time with friends).
On the upside, my lack of time has also forced me to look at the things I used to let suck up my free time and I've let go of them as well.
I never go to big box stores anymore. I buy clothes, household items, and consumables online. I think Amazon will make me a hermit for sure.
I only grocery shop once a week and only at one store (I used to be all over the place with food shopping).
I rarely accept coffee meetings anymore. I tend to schedule calls instead and set a defined timeline and agenda.
I workout at home and skip the gym commute and parking fiasco.
The important thing is that I'm still happy with my life, I'm still doing the things I want to do (like connecting with you) and aside from more workout and friend time, I wouldn't change a thing.
My new mantra: embrace the chaos.
Please tell me I'm not alone in my constant life disarray. Are you with me on the messy house? The hermit tendencies?