Head's up, there might be affiliate links ahead!
I call this my brain-boosting mayo because the recipe calls for MCT oil, but you can substitute other oils if you don't have MCT.
What is MCT oil and why use it in my mayo?
The benefits of MCT oils
are many, but in particular,  it helps with appetite suppression, cognitive function, and mitochondrial health, which we're now learning is the best way to decrease aging (which is awesome because botox ain't cheap).
Why Not Use Store-Bought Mayo?
But bottom line, your regular mayonnaise is made with cheap soybean oil (SO not cool) and Calcium Disodium EDTA (basically, poison). It's probably not enough to kill you if you're just putting a little on your sandwich, but if you can avoid poison, look younger, thinner and healthier, hey, why not?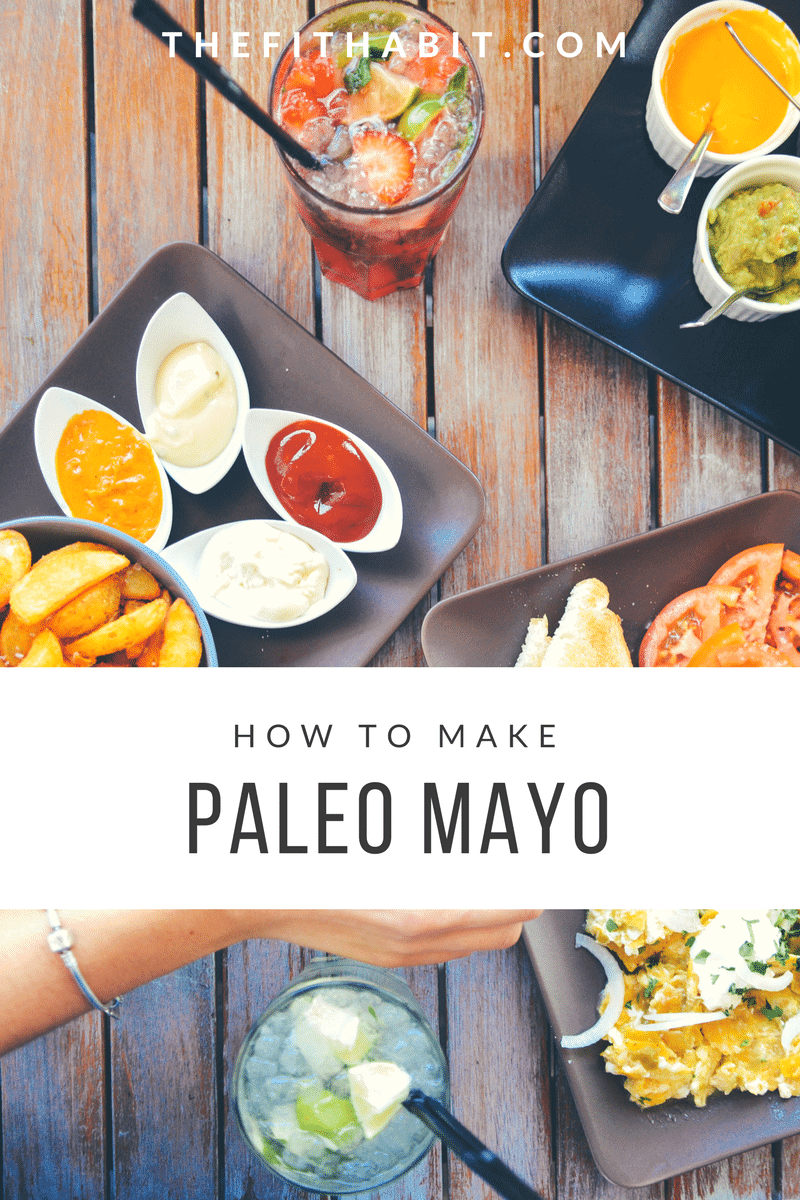 The Best Oil for Mayo
Using the right kind of oil in your mayo is critical.  As I mentioned, MCT is a great option because it's flavorless and stands up well in the fridge.  Alternatively, you could use macadamia nut oil, avocado oil, or olive oil, but you want to ensure you like the taste of those oils first because that flavor will show up in the final product.  Avoid using coconut oil, butter or ghee as they will make your mayo rock hard.
Do you like flavored Mayos?
I do!  If you're looking to get crafty with your mayo, I'd recommend using this base recipe first, then experimenting with different flavors will little samples of the final product.  You don't want to start testing flavors from the get-go, as you might end up with something you hate, and good oil is a terrible thing to waste.  Instead, take a small spoonful of the base mayo and add drops of your flavor, mix it in and see how it tastes.  I recommend trying it with sriracha or even tahini for a little Asian influence!
Creative ways to use Paleo Mayo
OMG, the possibilities are endless, although the one thing you're probably not going to use it on (if you're paleo) is bread!  lol..  But you could pair it with my 60-second microwave English muffins – which are paleo and low carb!    I think it's best used as a dressing or dip.  If you're using it as a dressing, pair it with a hearty green. Kale salad is best, in my opinion.  You can also eat it with roasted veggies – like crispy broccoli or Brussel sprouts.  So stinking good.
A Simple Paleo Mayo Recipe - Low Carb, Gluten-Free
Ingredients
1

Egg

1.25

cups

MCT oil

1

tsp Sea Salt

1

tsp Mustard

1

Tbsp. Lemon Juice
Instructions
Leave all the ingredients on the counter for an hour so they are room temp.

Place ingredients (except the MCT oil) in a food processor or in a small bowl if you're using a hand mixer.

Mix well until ingredients are combined.

Slow the mixing speed down as you slowly start to add the MCT oil. You can't take this process slow enough.

Let the mixture sit in the fridge for 1 hour.

Move to a mason jar for storage.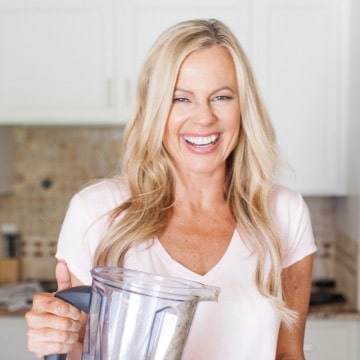 Caren is a certified yoga teacher, fitness instructor and author of The Fit Habit.  Here she shares simple, healthy recipes, home workout ideas and practical ways to foster mind + body wellness.