Head's up, there might be affiliate links ahead!
Recipes with Almond flour are a favorite around here. Not only is almond flour easy to bake with (or use as a breading), it's also very low in carbs and a healthier alternative to typical baking flours.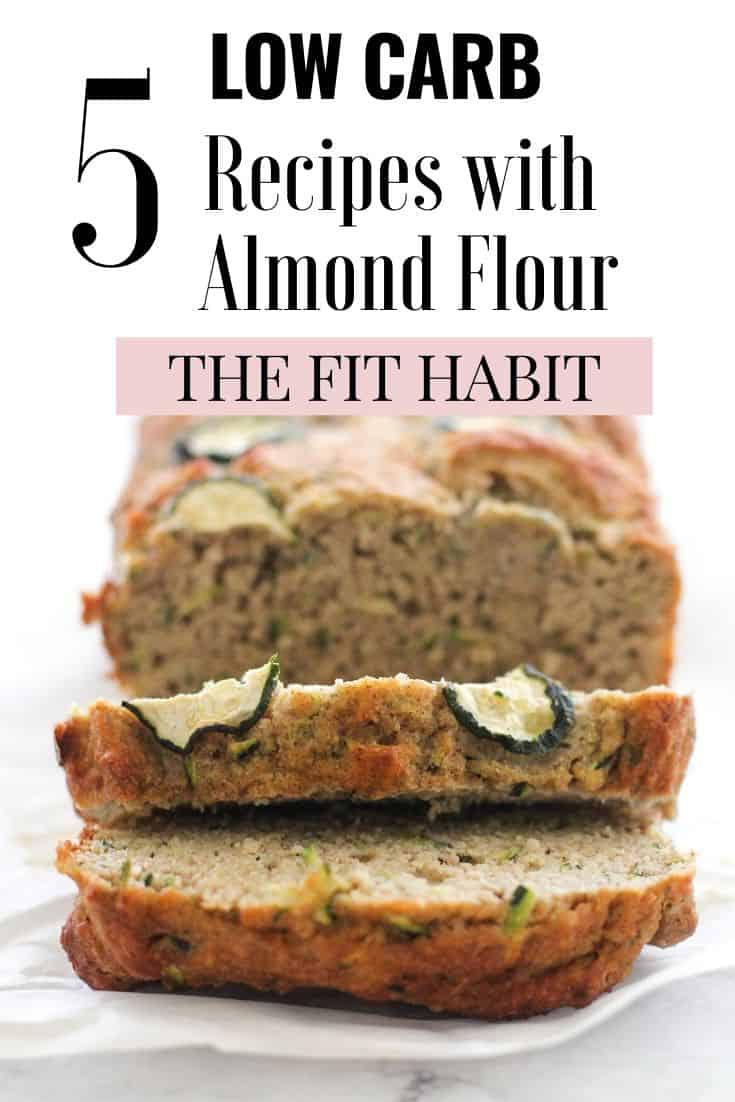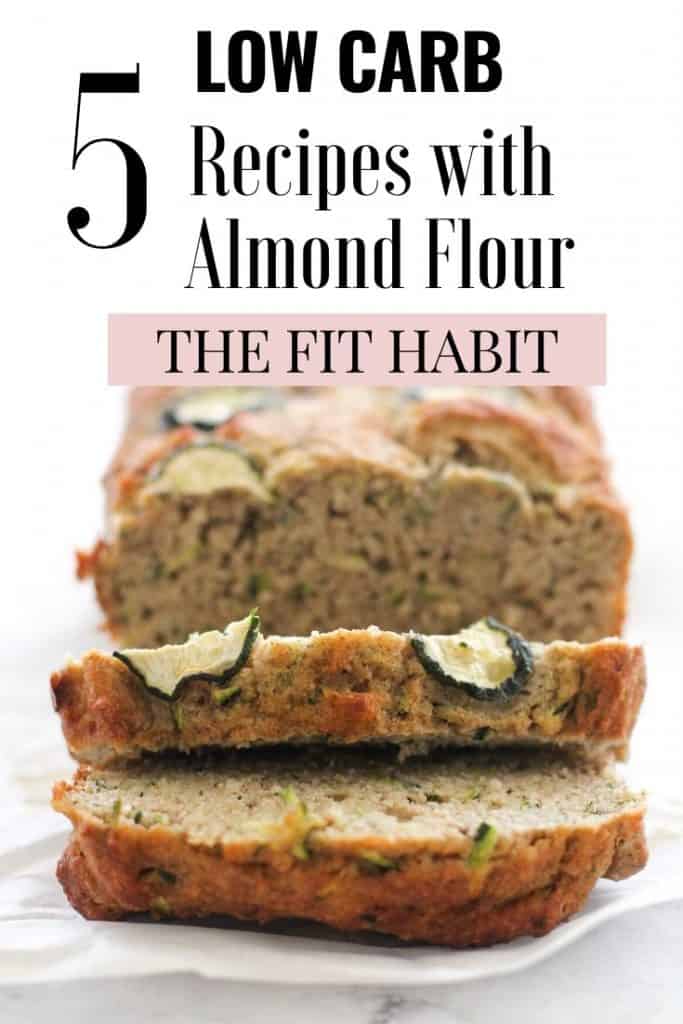 That said, baking with almond flour is very different and it's not as simple as swapping out your typical white flour, cup for cup. Instead, it often needs to be paired with a less dense flour or other substance (like protein powder) to avoid ending up with brick-like results. No bueno.
Why would you want to bake with Almond flour?
Almond flour is more nutritionally dense than regular flour. It's high in fiber, protein, magnesium, and vitamin E, which is great for slowing down the aging process and fighting disease. It's also perfect for gluten free, low carb, keto and other anti-inflammatory diets.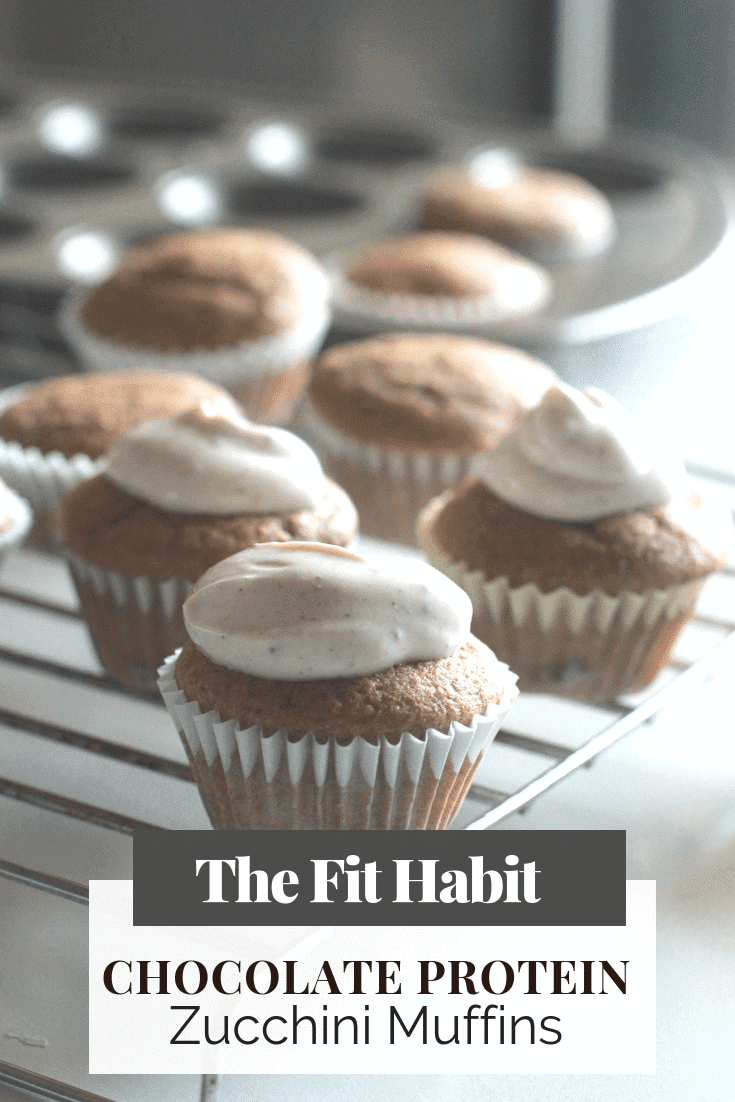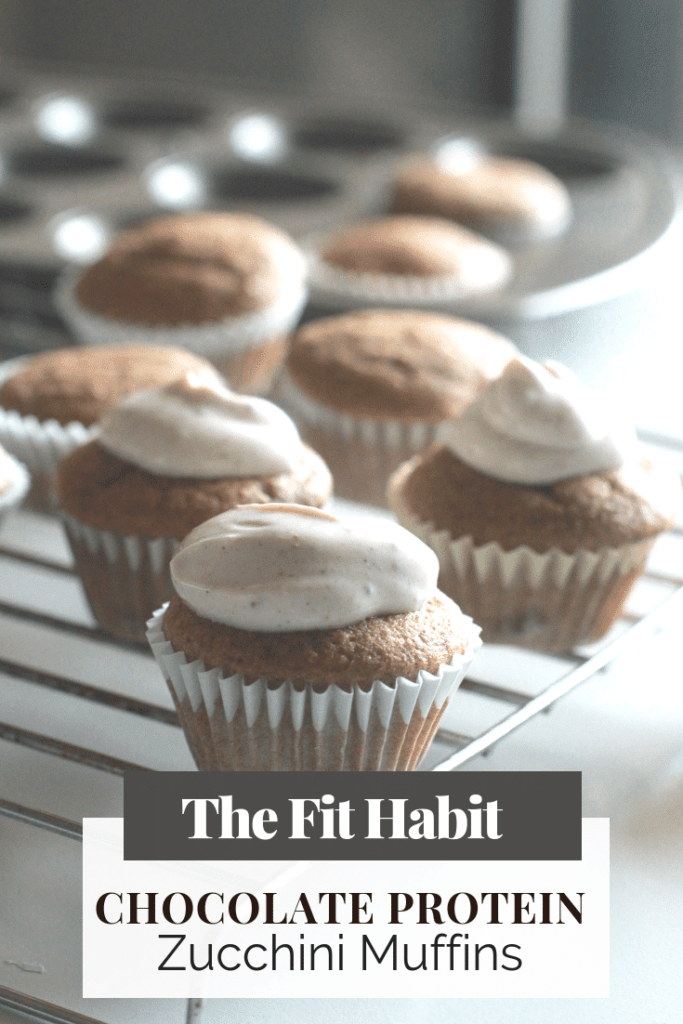 Chocolate Protein Zucchini Muffins Made With Almond Flour
Swap white flour out your favorite recipes with Almond flour
According to King Arthur, the market-leading manufacturer of all kinds of flour products, here's the best way to swap it out:
For yeast-based baking of all kinds (bread, rolls, pizza), add up to 1/3 cup almond flour per cup of regular flour
For non-yeast baking (cookies, scones, cake, biscuits, muffins, etc.), substitute almond flour for 1/4 (25%) of the flour in the recipe.
The other thing to keep in mind is that because almond flour doesn't contain gluten, it needs something else to make it bind. In most cases, that means adding an additional egg or 1/4 cup of egg whites to your recipe.
My favorite recipes with almond flour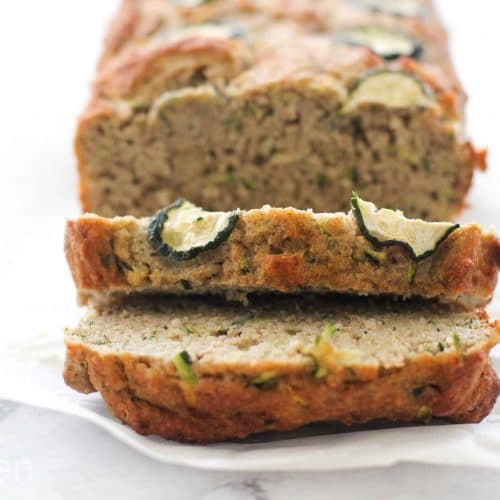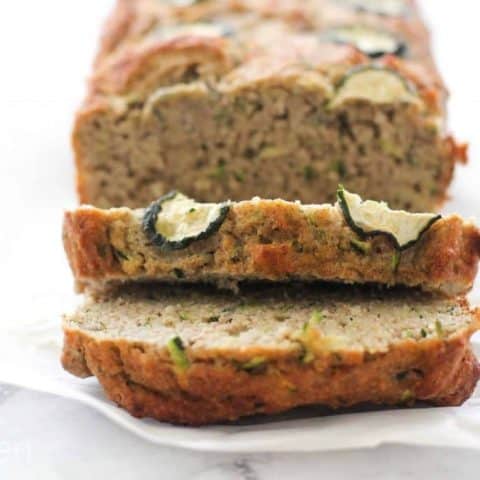 Healthy Zucchini Bread (Low Carb + Sugar Free)
A delicious alternative to typical baked sweet breads, this recipe is low carb, delicious and NSNG (no sugar, no grains). Enjoy!
Ingredients
1 cup almond flour
1/4 cup coconut flour
1/4 cup whey protein, optional
1/2 teaspoon salt
1 tablespoon baking powder
1/2 tsp xanthin gum
1/2 tsp nutmeg
1 tablespoon cinnamon
2 cups zucchini, grated
3 tablespoons coconut oil, melted
3 eggs
1/2 cup powdered erythritol
2 tablespoons stevia
2 tsp vanilla extract
Instructions
Preheat oven to 400.
Line a bread pan.
Grate your zucchini (you'll need about 3 small ones to make 2 cups shredded).
In a small bowl, combine all dry ingredients (except sweetener).
In a large bowl, combine all wet ingredients, including zucchini.
Combine dry and wet ingredients and mix well.
Now add sweetener to desired level of taste (add slowly and taste along the way).
Pour into bread pan.
Bake for 50 minutes or until you can poke the loaf with a fork and it comes out clean.
Let sit for at least 10 minutes before removing from pan.
Once it's cooled it will last at least 5 days in the fridge. It can also be wrapped well and frozen.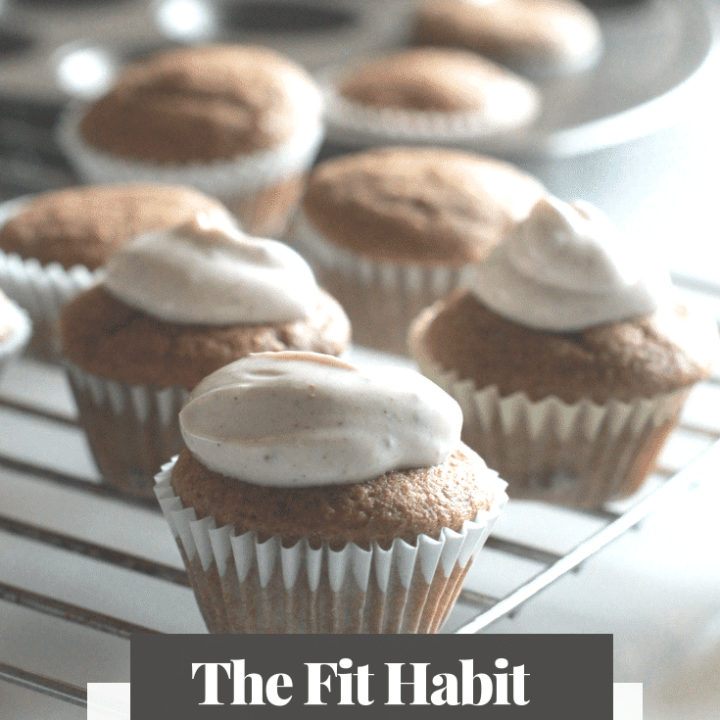 Chocolate Zucchini Muffins
A simple, low carb and sugar-free treat for when you're feeling the need for something sweet.
Ingredients
1 c almond flour
¼ c Protein powder
¼ c xylitol, use stevia as an alternative, but cut way back on the volume
2 eggs
2 teaspoons baking powder
1/4 raw cacao, or just regular cocoa – doesn't have to be raw
2 Tablespoons coconut oil
1 cup grated zucchini
pinch sea salt
Instructions
Preheat oven to 375 and grease a muffin tin or loaf pan.
Mix dry ingredients well, then add grated zucchini, coconut oil and eggs.
Stir well and add to pan.
Bake for 25 mins to 30 mins or until no longer soft.
Nutrition Information
Yield

12
Serving Size

12 muffins
Amount Per Serving
Calories

112
I use the LoseIT! App to calculate all my recipe nutrition info. Please consider this a rough estimation and not an exact number 🙂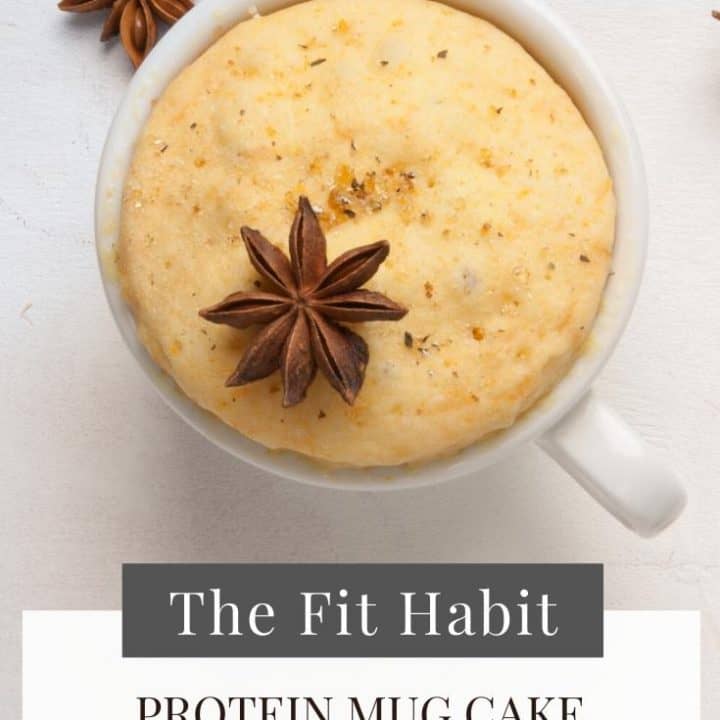 Vanilla Protein Mug Cake Recipe - Quick, Delicious and Gluten-Free
Need a quick-fix for a sweet tooth that just won't settle down? Got you covered with this fast and simple protein mug cake. Not only is it sugar-free, it's also high in protein, so you'll stay satisfied for hours after enjoying it!
Ingredients
1 scoop vanilla protein powder (or Shakeology)
1 tbsp Bob's Red Mill All Purpose Gluten-free Flour
1/2 tsp baking powder
2 sachets of stevia
1/2 tsp vanilla extract
Dash of salt
2 tbsp egg white
2 tablespoons almond milk
Instructions
Mix dry ingredients in a mug

Add wet ingredients and mix until ingredients are blended and wet.

Microwave for 60 seconds.

Notes
Macros: 138 Calories, 1.8g fat, 8.5g carbs, 1g fiber, 1g sugar, 24g protein.
Recommended Products
As an Amazon Associate and member of other affiliate programs, I earn from qualifying purchases.
Nutrition Information
Serving Size

1
Amount Per Serving
Calories

138
Total Fat

1.8g
Carbohydrates

8.5g
Net Carbohydrates

7.5g
Fiber

1g
Sugar

1g
Protein

24g
I use the LoseIT! App to calculate all my recipe nutrition info. Please consider this a rough estimation and not an exact number 🙂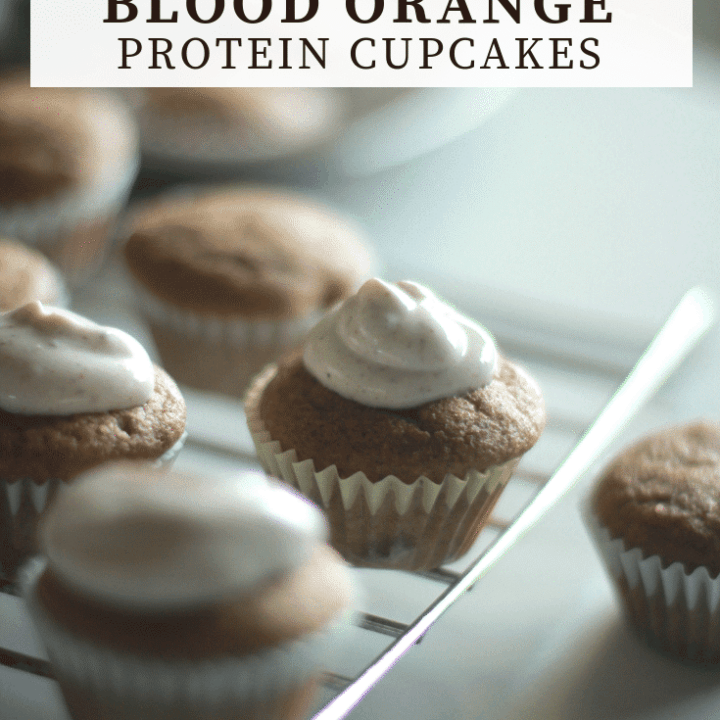 Blood Orange Protein Cupcake Recipe
More of a muffin-like texture, but pretty damn good, I'd say.
Ingredients
¼ c almond flour
½ c coconut flour
¼ c nPower Vanilla Cupcake protein powder, or a vanilla whey protein of your choosing
3 t baking powder
½ t salt
2 T chia seeds – ground
1 T flaxseed meal
1 t xanthan gum
1/3 c shredded coconut
¼ c Xylitol, or equivalent in stevia
½ t salt
1.5 c nondairy milk
4 egg whites
2 oranges, I used blood oranges which gave the cakes a cement color, just sayin
the zest of two said oranges
¼ t orange or vanilla extract
For the frosting
.5 can of full fat coconut milk
more Xyitol or stevia to sweeten to your liking
Instructions
Preheat oven to 300.
Grind the chia seeds in a coffee grinder until powder like. If you are starting with full flaxseeds (instead of meal), grind those two.
Add the ground mixture to a bowl with coconut flour, almond flour, baking powder, Xylitol, shredded coconut, salt and zest of oranges (basically, all the dry ingredients).
In a blender, mix the oranges and the egg whites and add to mixture in addition to the nondairy milk.
Mix until well stirred and then added mixture to lightly greased cupcake tins, not quite filling them to the top.
Bake for approximately 45 minutes. Test one of the cupcakes by opening it up to see how cooked the interior is. If it seems mushy, bake for another 10 to 15 minutes.
For the frosting, I basically poured half the can of coconut milk into a bowl with enough Xylitol to my level of sweetness (which is high), and then whipped it with an immersion blender and popped it on top of the most awesome little cakes.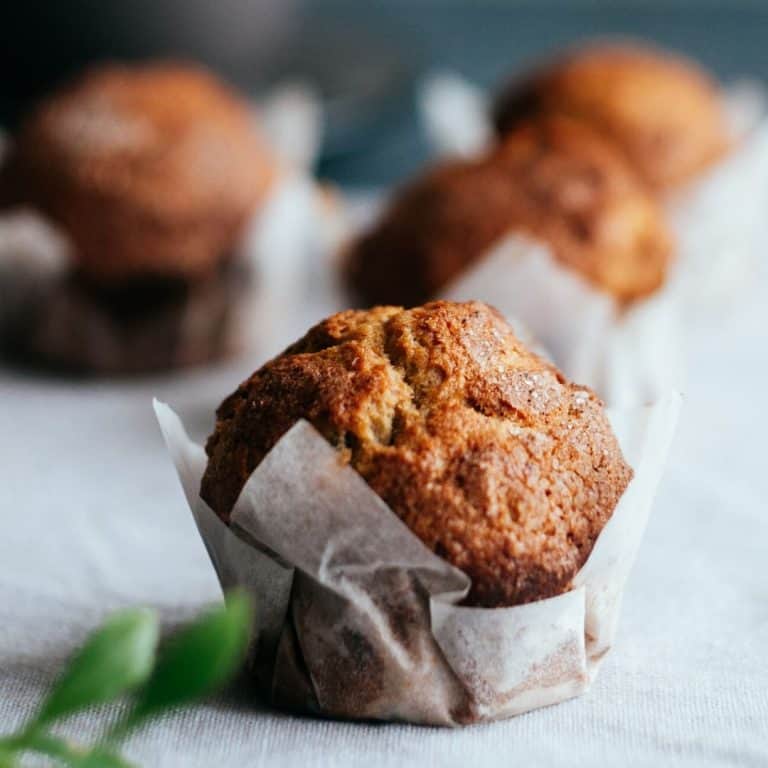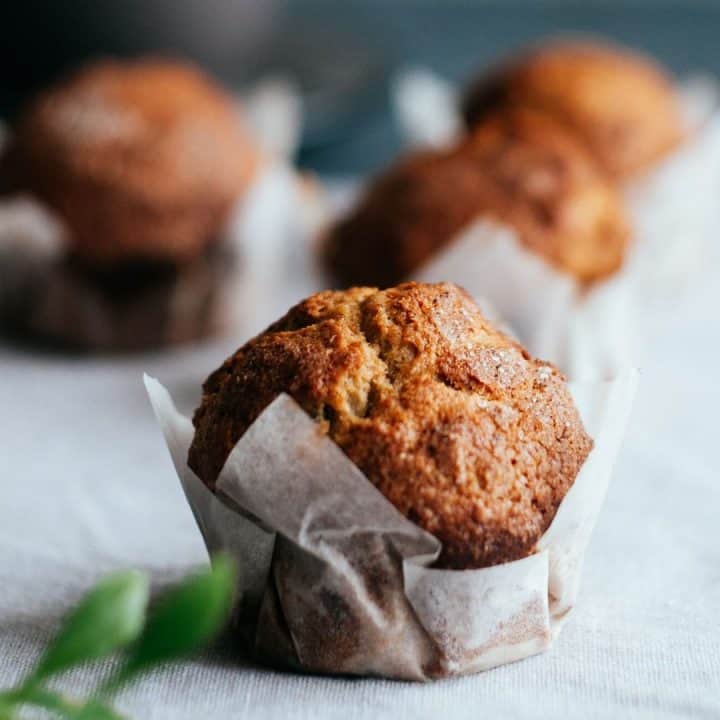 Apple Cinnamon Muffins | Gluten free, grain free and sugar-free
A soft, moist muffin with hints of apple and cinnamon. Perfect for low carb or gluten free diets.
Ingredients
2 cups Almond flour, sifted,
1/4 cup coconut flour
2 teaspoons baking powder
1/2 cup of plain greek yogurt, I used Fage 0%
1/2 cup xylitol*
1 teaspoon stevia, add more to your desired sweetness
2 tablespoons pumpkin spice
1 teaspoon vanilla extract
Pinch sea salt
1/2 cup milk, I used almond,
3 eggs
1 apple, finely chopped (I left the skin on, but you do you),
Instructions
Preheat oven to 425 degrees;
Combine dry ingredients in one bowl and mix well.
Combine wet ingredients in a separate bowl and make sure they are well mixed, then combine with the dry ingredients.
Mix them together, but don't over stir.
Add apple.
Line a muffin tin with 12 cups and add mixture to the cups.
Bake for 15 mins.
Let sit until they get to room temperature.
Notes
*I love baking with xylitol,but I know it's not everyone's thing. If that's the case for you, consider using swerve or stevia instead of sugar.
Nutrition Information
Yield

12
Serving Size

1 muffin
Amount Per Serving
Calories

154
Total Fat

9.5g
Carbohydrates

11g
Net Carbohydrates

8g
Fiber

3g
Protein

7.5g
I use the LoseIT! App to calculate all my recipe nutrition info. Please consider this a rough estimation and not an exact number 🙂