Head's up, there might be affiliate links ahead!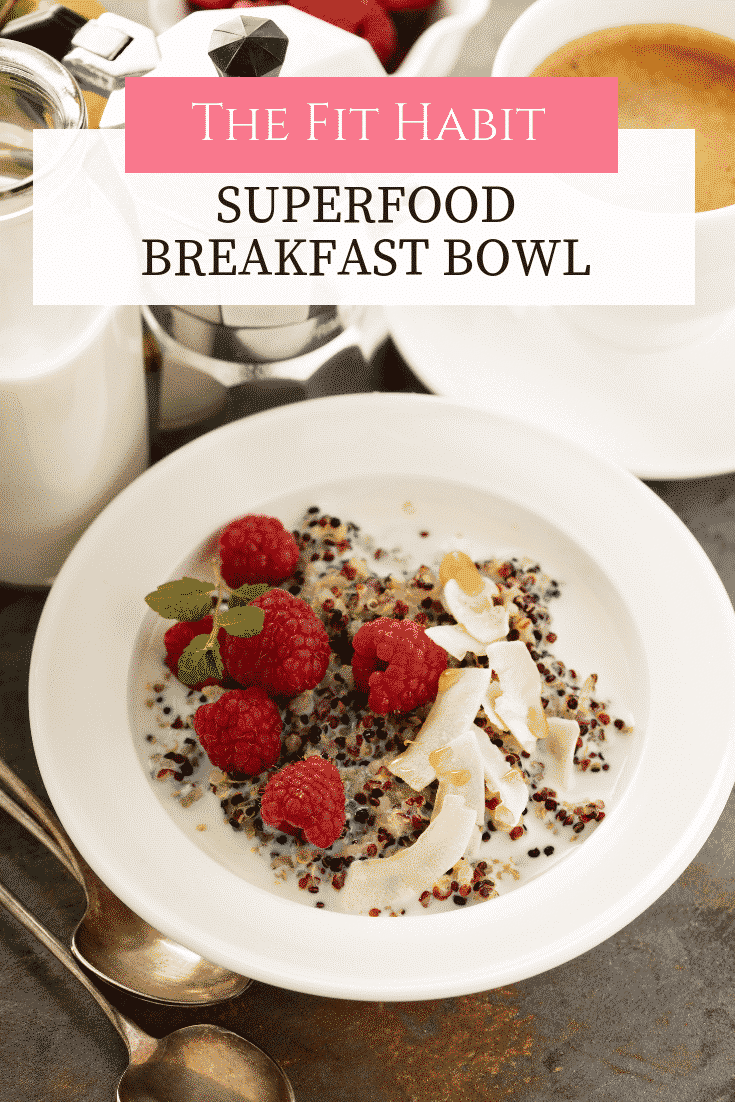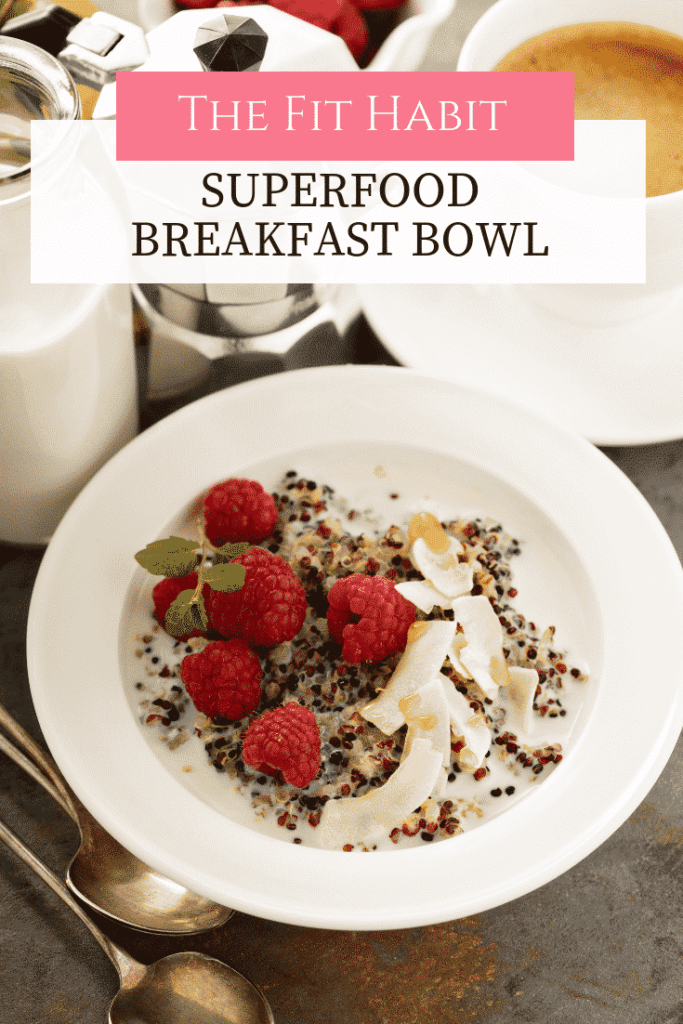 Improved Nutrition, One Meal at a Time
When I first started getting serious about my fitness, my diet has changed A LOT. It was always pretty clean, but the more I trained and learned about the power of good nutrition the more I've become hyper-aware of how much processed food I consumed.
However, just by making some simple adjustments, I've noticed a huge difference in not only the way I look but also the way I generally feel. Yeah, I have more energy/regularity/strength, but I also feel better emotionally. Less tired, less cranky and less blah.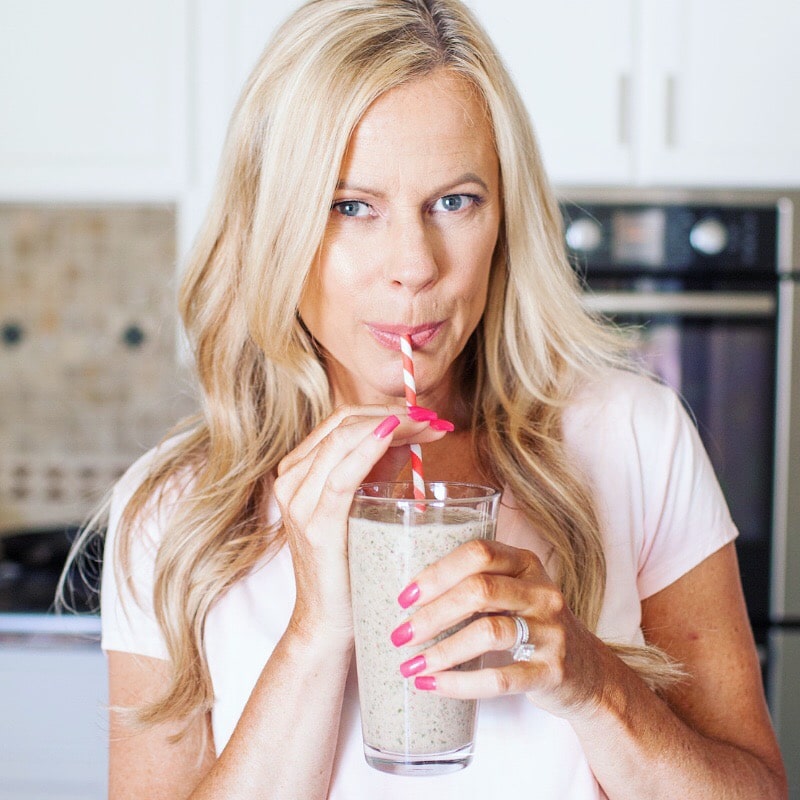 Getting better about breakfast
Overall, the changes I made to my diet weren't that difficult to sustain because they were small and I made them one meal at a time.  Breakfast, however, was definitely the meal I tended to struggle with the most. Giving up my beloved toast was HARD. I had been eating toast and peanut butter every morning since I had teeth, so letting my bread go was a huge change for me.
I'm not suggesting everyone should give up bread, but I do think that processes grains are a big contributor to inflammation and poor gut health and I've learned first hand that too many processed carbs after the age of 40 are a recipe for fat gain.  So if you're anything like me, less is definitely more.
These days I start my day with eggs with salsa, mushrooms and spinach or protein pancakes. It's not the same as my beloved toast… but it's a close second.
Related: Low-Carb Microwave English Muffin, Ready in 60-seconds
Superfoods for Breakfast
Once and a while, when I'm in a hurry or in the summer when it's hot out and I don't feel like having a cooked breakfast, I'll whip up this concoction and let me tell you – it's amazing.  It's like eating pudding for breakfast.  Not only that, it keeps me full for hours and satiates my cravings for sweet without sending my insulin levels on a roller coaster ride for the whole day. I love it!
Tips for Preparation
The only tricky ingredient in this bowl is the chia seeds. They need time to soak and soften.  If you just eat them right away, they'll just end up all over your teeth, so don't do that to yourself.  You can make this recipe the night before, but hold off on adding the nuts and coconut flakes as they'll get soggy.
My process is to prepare the mixture while I'm making my morning coffee. Then I go about my morning routine and come back to it after 15 minutes once it's all soaked up and ready for eating.
If you try it, let me know what you think!
Superfood Breakfast Bowl Recipe
Perfect for a quick, plant-based breakfast that will keep you full until lunch. It's also super delicious. A rich pudding-like texture that tastes like a decadent treat.
Ingredients
2

tablespoons

chia seeds

1

tablespoon

flaxseed or flaxseed meal

2

tablespoons

shredded coconut flakes

unsweetened

¼

cup

coconut

soy or almond milk

2

tbsp

cashews or almonds

1/4

cup

fresh or frozen berries

your choice

1

tbsp

maca powder

1

scoop superfood blend

1 - 2

sachet of stevia
Instructions
Mix ingredients in a bowl and let sit for up to 15 minutes, or until the chia seeds are fully soaked through.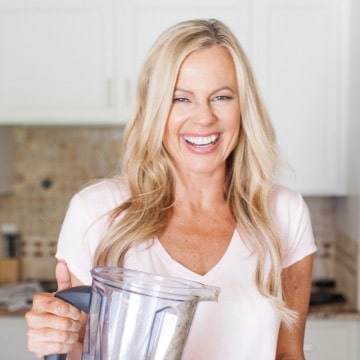 Caren is a certified yoga teacher, fitness instructor and author of The Fit Habit.  Here she shares simple, healthy recipes, home workout ideas and practical ways to foster mind + body wellness.