Head's up, there might be affiliate links ahead!
If there is one thing I know I should eat more of, but just can't bring myself to get excited about, it's salad.
It's not that I have a strong dislike for salads, but they just don't entice me very much.  I'm a big fan of texture, so it's important to me that what I sink my teeth into, gives me a little resistance, like toast, corn on the cob or even edamame.  Green leafies so don't cut it in the crunch department and it's also sloppy and hard to eat.  Fighting a fork full of lettuce into your mouth is like putting an octopus to bed – too many things sticking out all over the place.
It just doesn't do it for me.
Or at least it didn't.
Until….
I WRAPPED IT IN RICE PAPER!!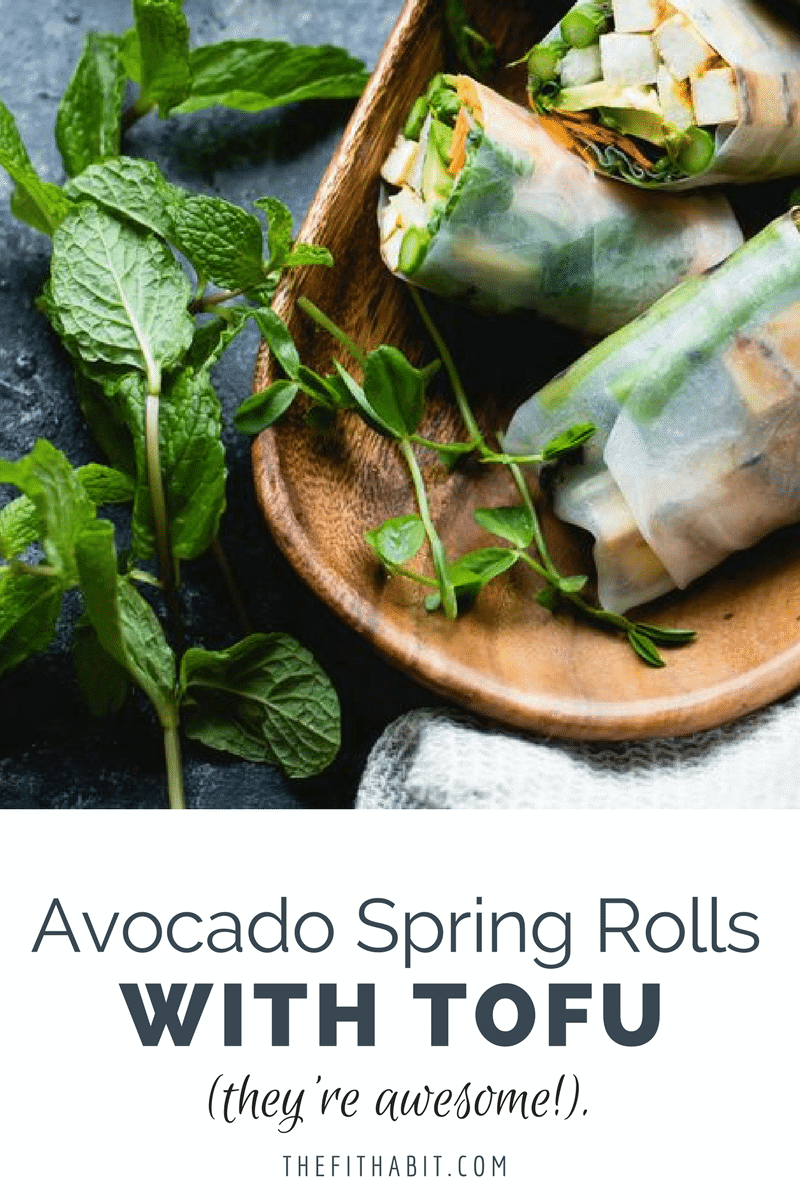 Oh yeah, baby, salad in a spring roll format is a whole other ballgame and it truly rocks my world.  When you tightly pack all those salad goodies together in a neat little roll up, they suddenly take on a whole new texture.  And because with each bite you taste all of the goodies in the roll, the flavor is so much more interesting.
Don't believe me?
You must try.
Here's all you need:
Easy Spring Rolls
A great way to eat salad - especially if you don't particularly enjoy it!
Ingredients
Pkg of Rice paper wraps

Pkg of pre-washed lettuce

we're a little lazy in this house

Sprouts of any kind

1

carrot

shredded in long strips

1

avocado

cut into long strips or guacamole

1

onion – cut into strips

edamame – shelled

Baked tofu

Anything else that floats your boat. Be creative.
Instructions
Set out a dinner plate, filled with shallow water, just enough to submerge the rice paper

Chop veggies into long pieces so they easily drape along the rice paper

Set up all your veggies in a row so you can easily access them all

Saturate first piece of rice paper. Let it stand in the shallow water for 10 seconds then flip over and repeat on the other side.

Remove rice paper and lay it out on a flat surface.

Start piling on your ingredients from the center to one edge of the paper, leaving enough room to fold the bottom over.

Roll the sucker up and repeat the process until you have your desired amount of spring rolls.

NOTE: the key to neat rolling is to not over-stuff the paper with ingredients. You'll get the hang of it pretty quickly.
Caren is a certified yoga teacher, fitness instructor and author of The Fit Habit.  Here she shares simple, healthy recipes, home workout ideas and practical ways to foster mind + body wellness.