Head's up, there might be affiliate links ahead!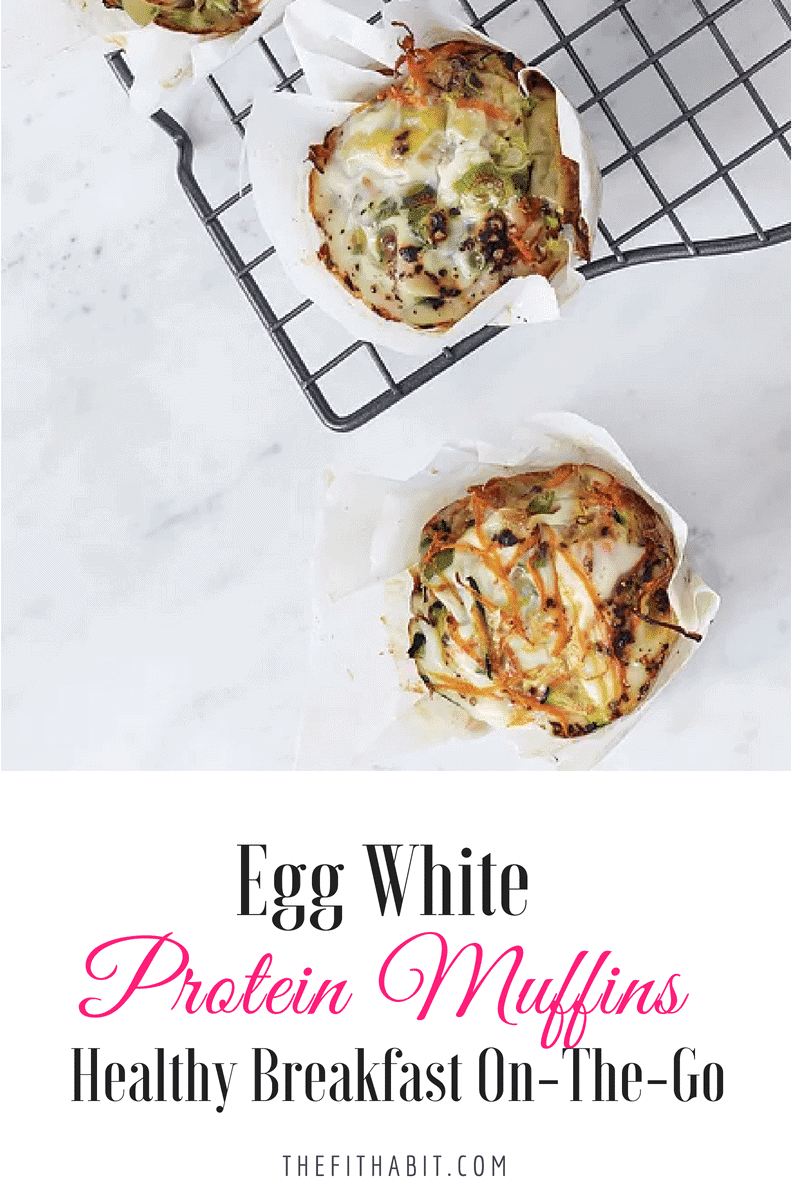 So, as you may or may not know….I'm far from perfect (shocker, I know).
I'd say that of all the recipes I work with for the blog, only a third of them work out. We try to eat even the epic failures. But when we can't tolerate those, they end up as fertilizer for the garden.
In all seriousness, these muffins do taste pretty good, but in classic Caren style, I popped the first batch in the oven and then immediately started going about my day until almost an hour later when the billowing smoke kinda brought my grave error to my attention.
Yup, I burnt those suckers to a crisp.
But thankfully, they're so easy to whip up so that second batch was ready to go and I had a chance to perfect the recipe a little more.
Pro-tip:  Since these are mostly protein and non-starchy veggies, I love to top the muffins with a little avocado to add a healthy fat.
Egg White Protein Muffin Recipe
A quick grab and go snack that's tasty on its own or smothered in hot sauce. Just be sure to grease the muffin tin well or use muffin liners as they're sticky suckers. And don't let them burn....like I did.
Ingredients
1/2

red pepper

2

small zucchinis

1/2

onion

2

cloves

of garlic

1/2

bunch of kale or spinach

1

tablespoon

nutritional yeast

1

cup

egg whites

nonstick spray

1

teaspoon

dried dill

salt and pepper to taste

muffin liners
Instructions
Preheat oven to 425

GENEROUSLY spray a muffin tin with nonstick spray or use muffin liners

combine veggies in a food processor and whirl it until veggies are finely chopped (but not mushy)

add veggies to a big bowl with the egg whites and seasoning and stir well

portion mixture into muffin tin

cook for 25 mins or until golden brown

Makes 12 muffins