Head's up, there might be affiliate links ahead!
A few weeks ago, a dear friend of mine had a birthday.  Her name is Jan, and she's the epitome of cool.
In honor of her big day, a mutual friend generously threw her a teepee party in Beverly hills (as one typically does for birthdays, right?).
And yes, all teepees in Beverly Hills have disco balls dangling from the ceiling….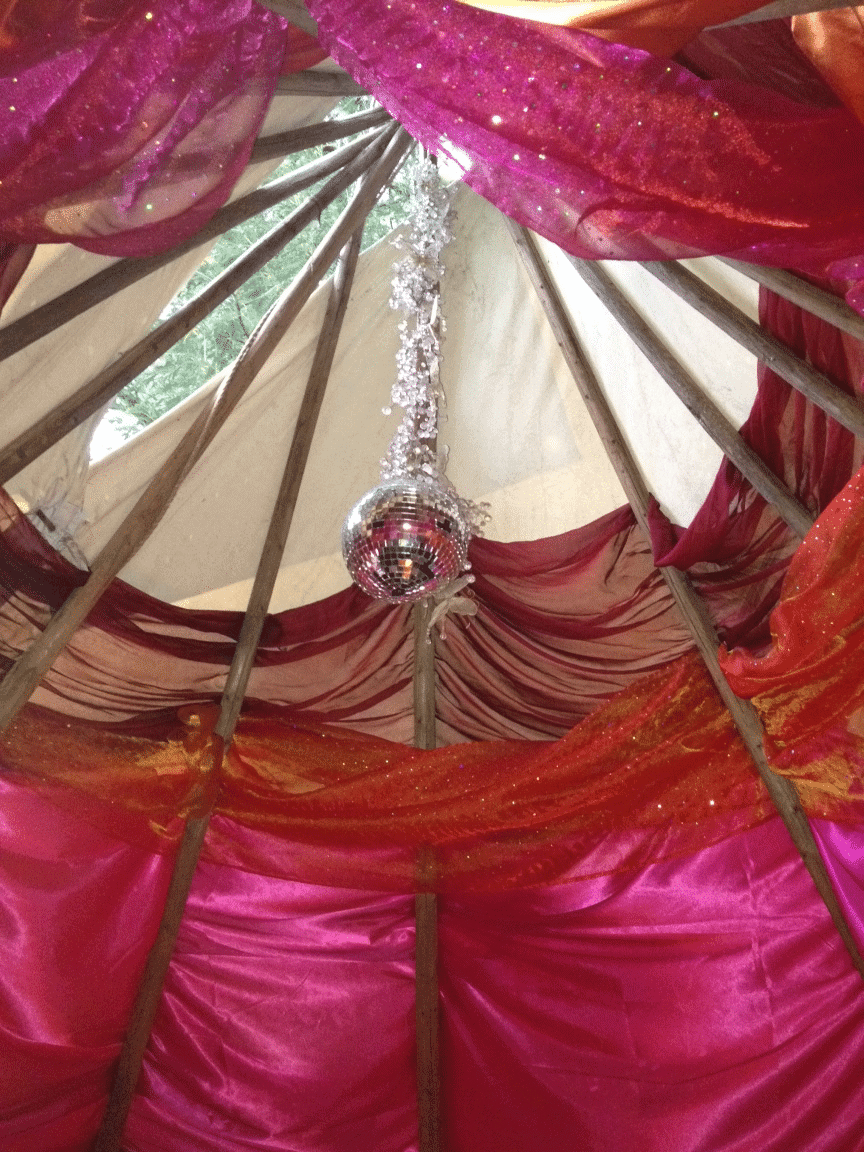 It was an insanely cool night. I drank wine, got saged and even shed a few tears in the tee pee.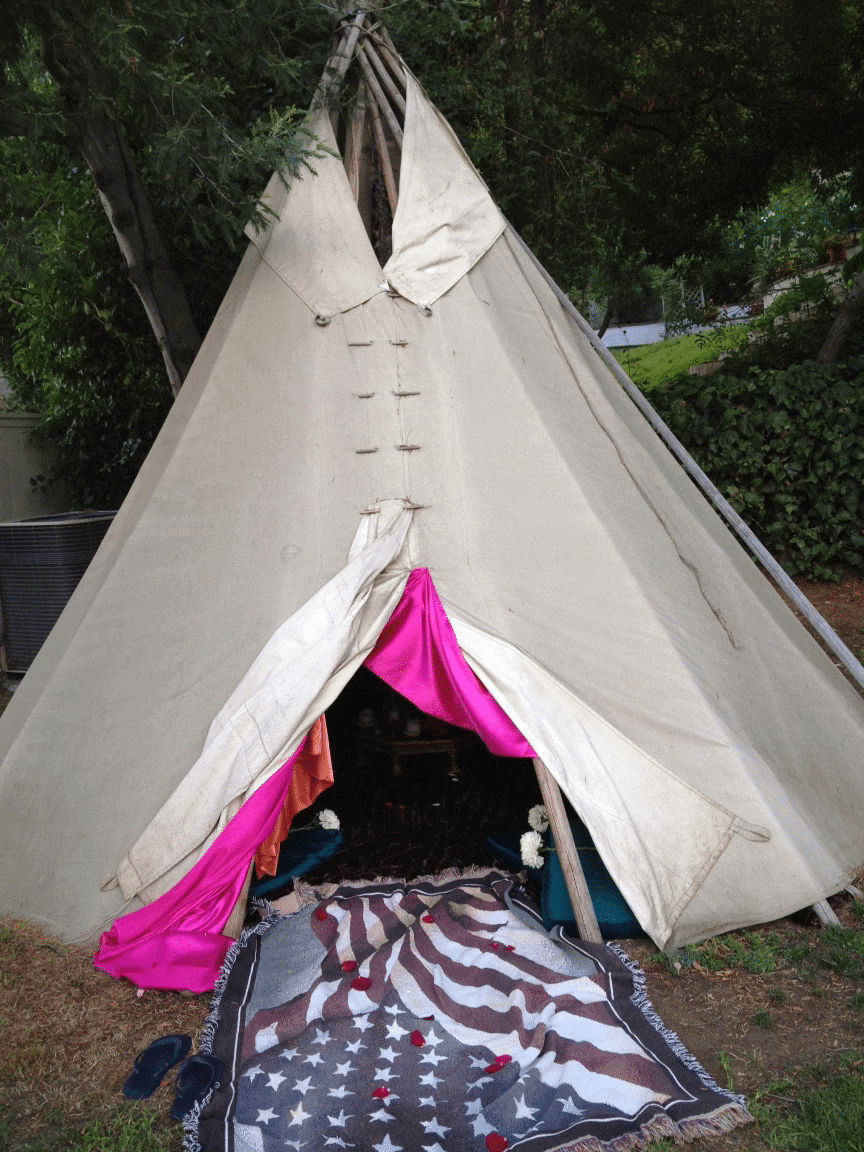 One must always enjoy a full-bodied cab when being saged.  A pinot would be way too light for such occasions.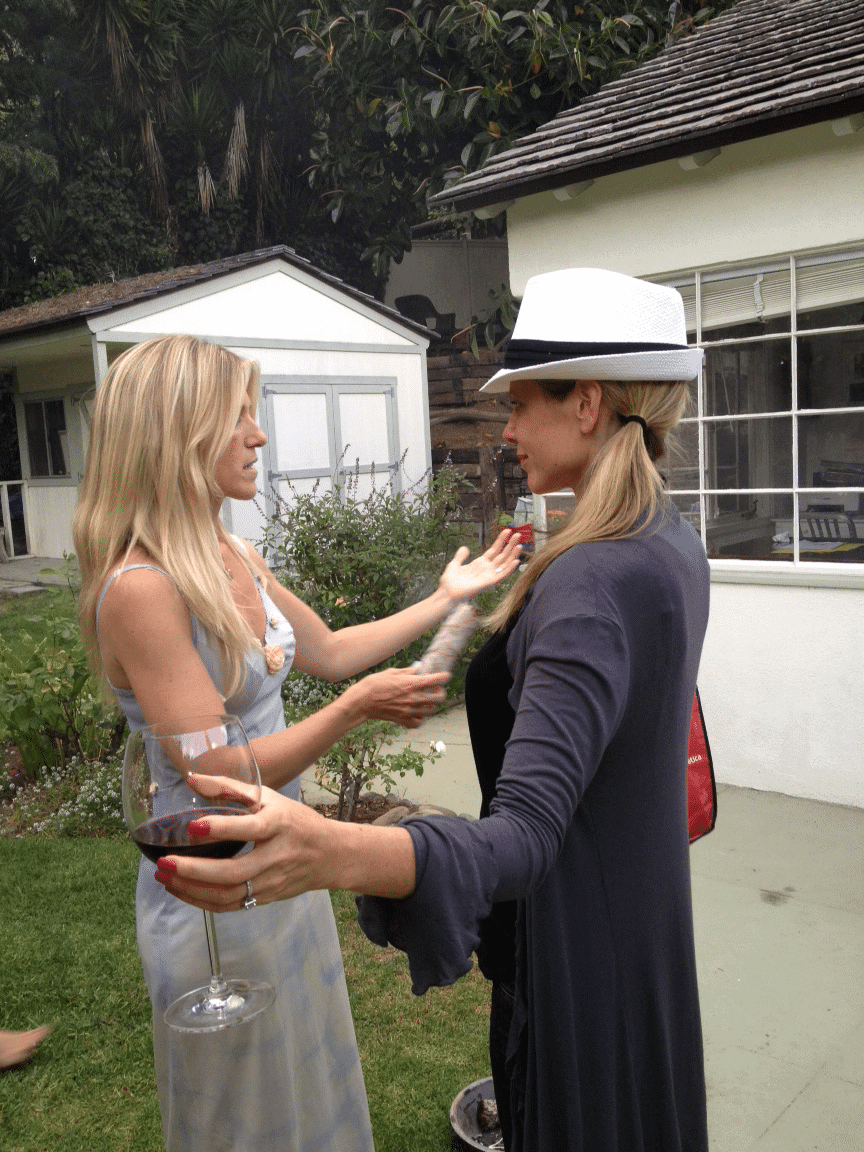 Anyway, beyond the teepee, the fab gals and the great wine, there was also this phen.nom.in.al. kale salad that I couldn't stop eating from the moment I set lips on it.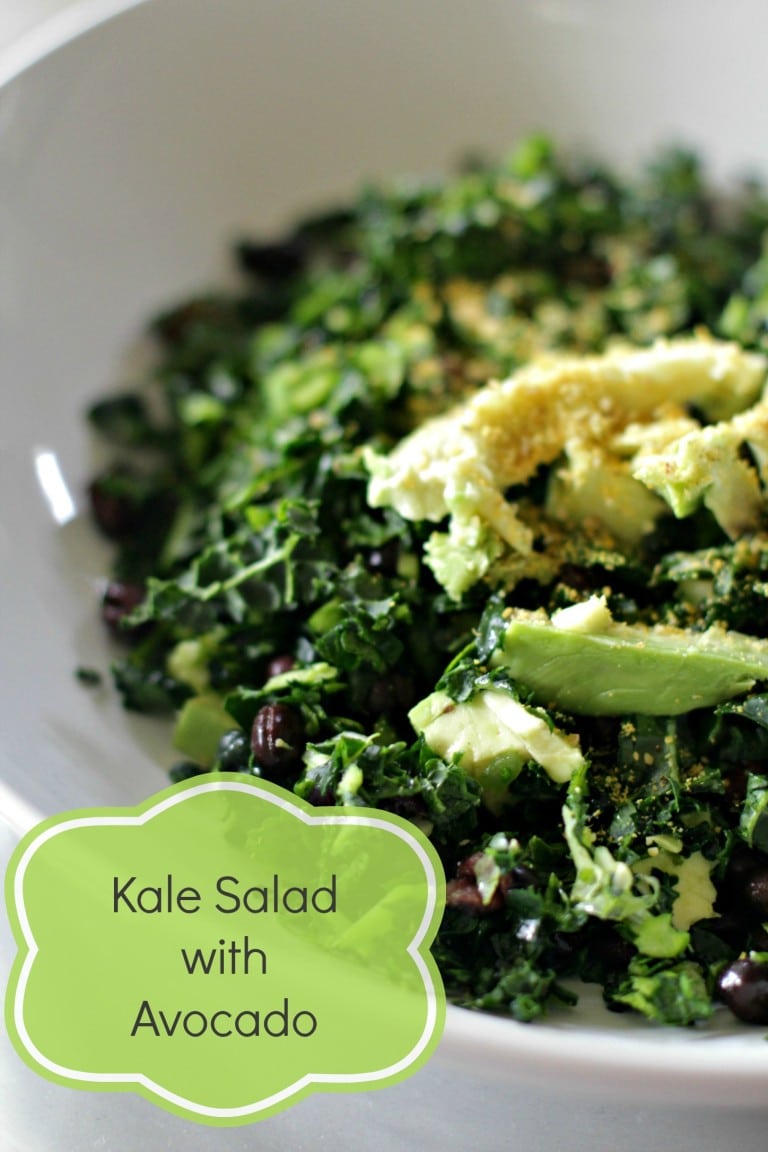 I mean, just look at me here in kale bliss.  Don't I look like a total idiot?  Yes, it was that good.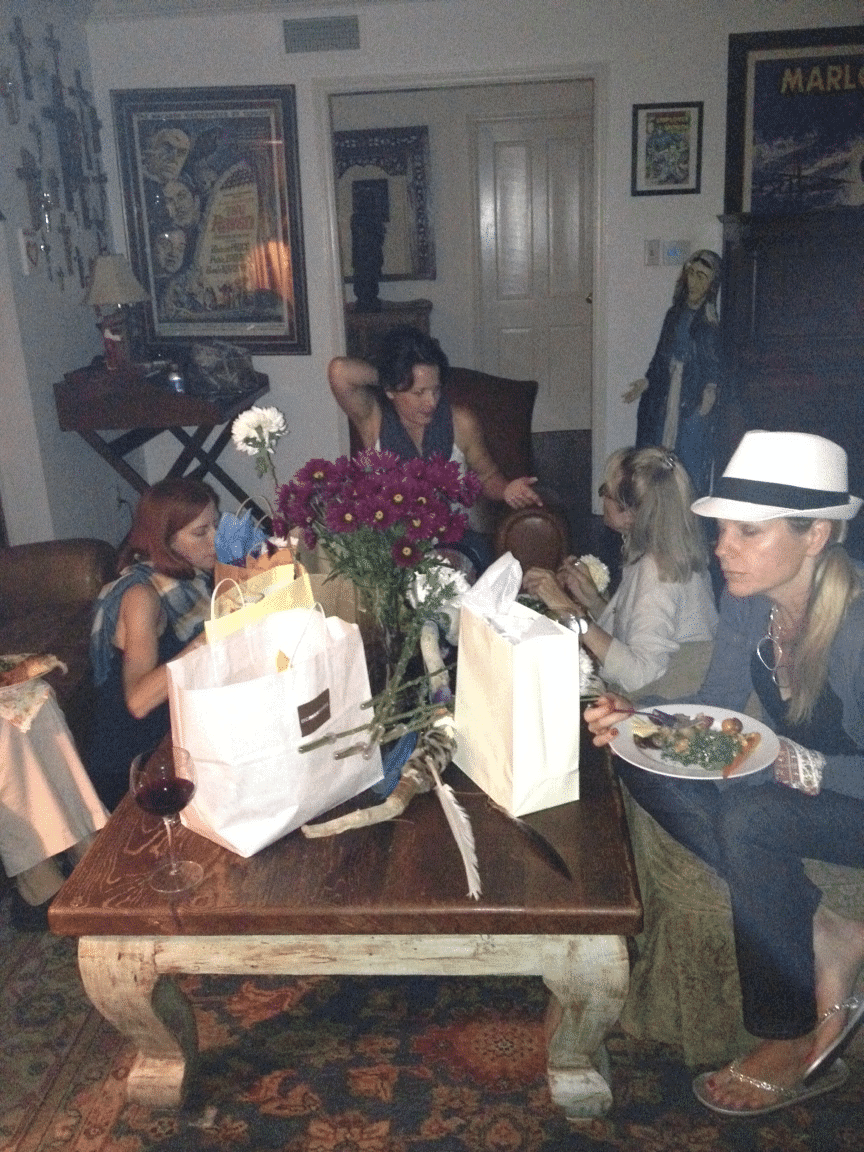 Anyway, since then, I've been trying to recreate that moment of green leafy bliss and it so happens that my interpretation of the recipe was so amazing that it was featured on Made by Girl this week.
So, if you want to look as ridiculous as I do eating this green leafed ecstasy-on-a-plate, then you better go check out the recipe here.  Or, in the next month or so, you can go eat the original salad from the creator herself as she's opening a restaurant here in LA.
Back to the teepee…. There may or may not have also been red velvet cupcakes.
I'm just sayin.
Thanks to Susan of Sol Inspired for snappin all the pics that night!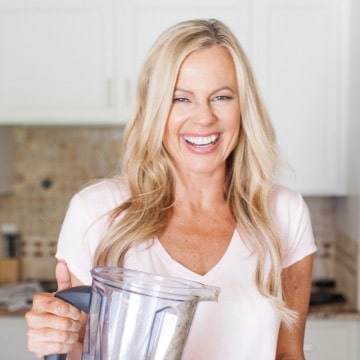 Caren is a certified yoga teacher, fitness instructor and author of The Fit Habit.  Here she shares simple, healthy recipes, home workout ideas and practical ways to foster mind + body wellness.