Head's up, there might be affiliate links ahead!
These are fun.  They take a little time to make due to the wrapping process, but generally, they're super easy to prepare and they're a great on-the-go snack or party appetizer.
I was inspired by a gal I work with who makes dumplings and freezes them to add into the soup.  I'm assuming she steams them to keep them doughy, but I baked them (probably a touch too long) and they came out browned and crispy.  But then, I'm a crispy kinda girl anyway.
What you'll need:
Wonton wrappers – I found mine in the tofu section of whole foods
½ head of broccoli
1 tbsp sesame oil (or any other oil, I'm not picky)
1 shallot
1 tbsp of hot sauce (any kind will do)
3 cloves garlic
2 tbsp finely chopped ginger
2 tbsp tamari
2 tbsp Dijon mustard
¾ cup of extra firm tofu, well drained and finely chopped
Finely chop shallot, garlic and ginger and add to pan with a tbsp of sesame oil.  Once translucent (about 3 to 5 mins), add broccoli and tofu and stir until cooked (about another 5 mins).
Transfer ingredients to a bowl and add tamari and mustard and hot sauce.  Mashup ingredients.
Get your wontons out and start folding!
Now, I'm not an expert wrapper as you can see from the images above, but I found that the trick to keeping the little suckers neatly sealed is to not overfill them.  Experiment until you find the right balance.
Follow the temperature recommendations on the wonton package, but watch them closely!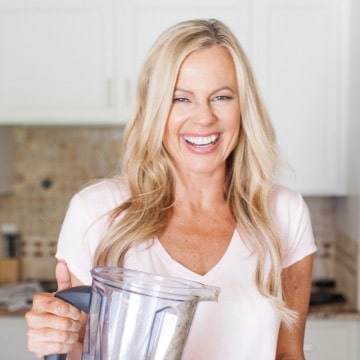 Caren is a certified yoga teacher, fitness instructor and author of The Fit Habit.  Here she shares simple, healthy recipes, home workout ideas and practical ways to foster mind + body wellness.