Head's up, there might be affiliate links ahead!
Oh, happy Sunday Guys! Want a recipe for awesome, healthy protein crepes?
Of course, you do!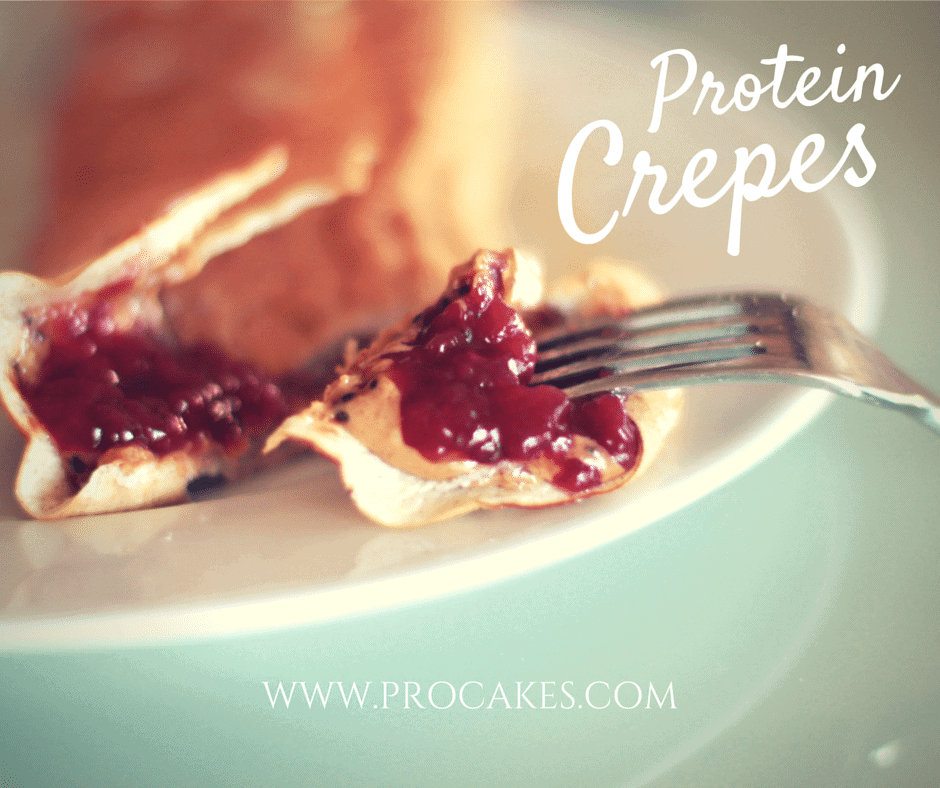 Protein Crepes – A Family-Friendly Breakfast
I hear from so many of you that you want family-friendly recipes you can feed your growing children.  When I had my protein baking company (that's why it says procakes.com in the picture), my customers would often tell me they would use my mixes for their teenage boys who were into sports and ate non-stop.  The protein in the recipe base kept them fuller, longer and also helped keep their energy levels sustained and even as there's no sugar in the recipe.
When I created the product, I had fitness folks in mind, but I was so glad to hear that moms were making great use of it too.  Also, diabetics loved the recipe because it doesn't spike insulin.
Protein Crepes are Versatile
The thing I love about protein crepes is that they're like little dessert-like roll-ups.  You can eat them sweet or savory, but of course, I'm a fan of sweet options.  I never really got the point of savory crepes.  I love them with Walden's sugar-free pancake syrup, which I know, isn't exactly a "whole food" (not even close, really), but I like it.  I also love them with my superfood nut butter and my sugar-free raspberry compote.
You seriously can't go wrong with these crepes and it's hard to screw them up, too.  The trick to not to flip them too early in the cooking process, or they will turn into a pile of mush.  Make sure you see lots of bubbles on the top of the crepe before you flip and never rush the process.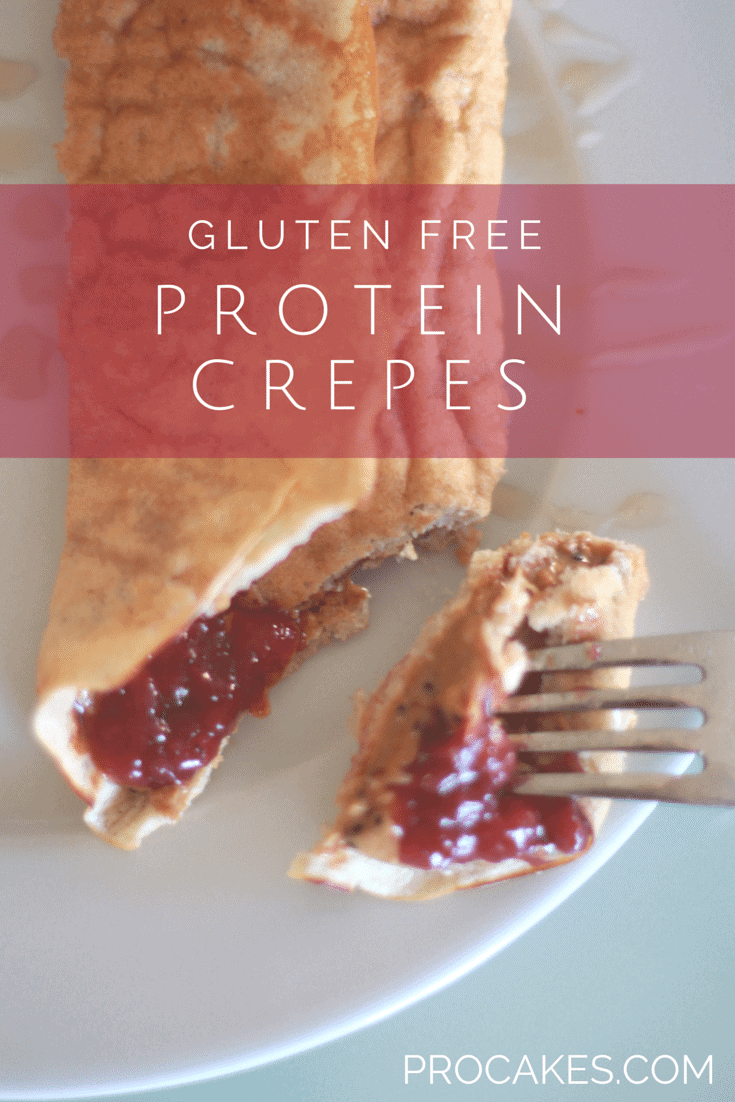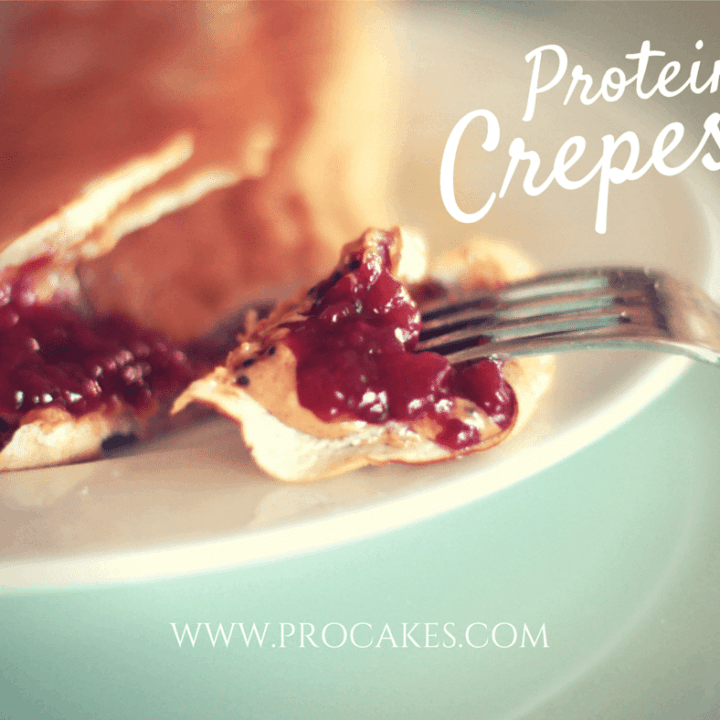 Protein Crepes
Gluten, dairy, and sugar-free, these crepes are simple to make and easier to eat! They're a hit with kids, and the extra protein keeps them well fed for hours.
Ingredients
2 whole eggs
2/3 cup of egg whites
1/2 cup unsweetened almond milk
2 sachets of stevia, or a 1/4 teaspoon
1/2 tsp vanilla extract
2 tablespoons coconut flour
2 tablespoons vanilla protein powder
pinch sea salt
Instructions
Mix ingredients together in a small bowl.  Ensure there are no clumps.
Heat up a skillet (or two) ?? and add coconut non-stick spray. Coat generously because these babies are delicate.
Pour a small amount in the skillet that only covers the bottom of the pan. 
Let cook until sides look almost crispy, then do your best to flip!!! 
Once slightly browned, remove from pan and keep warm until served
Enjoy your Sunday, peeps!
Caren is a certified yoga teacher, fitness instructor and author of The Fit Habit.  Here she shares simple, low carb recipes, quick home workout ideas and practical ways to foster mind + body wellness.