Head's up, there might be affiliate links ahead!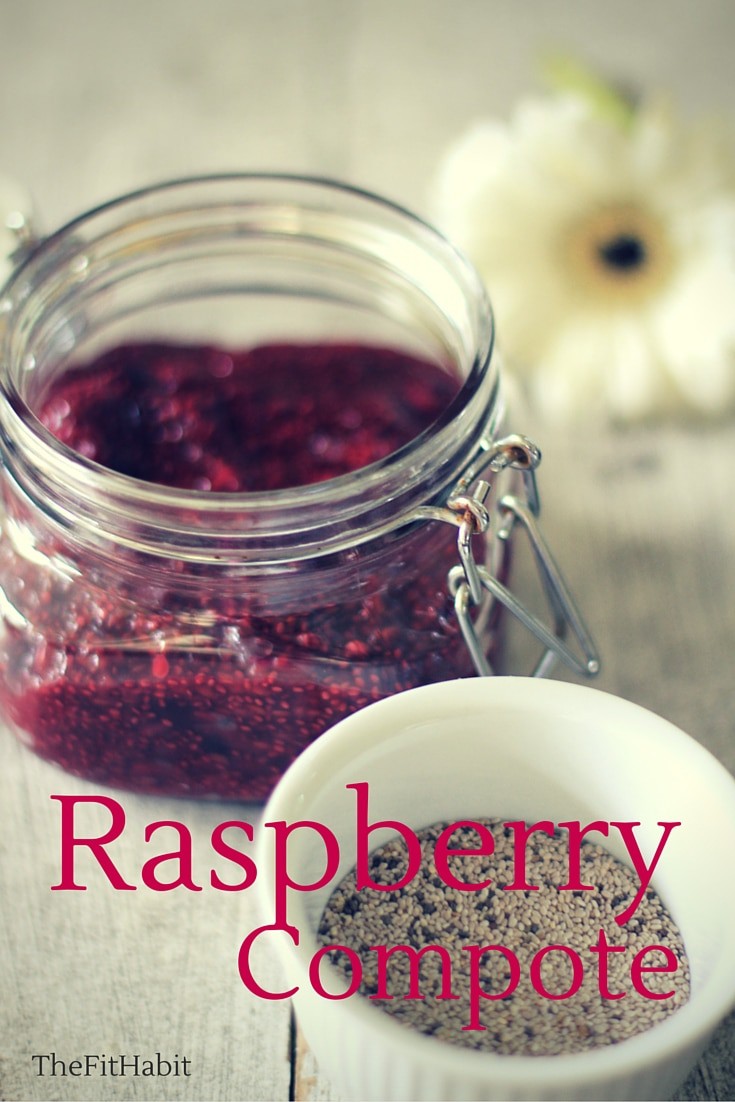 I made this for a ProCakes photo shoot we did last week. For whatever reason, I kept calling it raspberry compost, which is not exactly something you'd want to smother on a pancake. Or any food for that matter.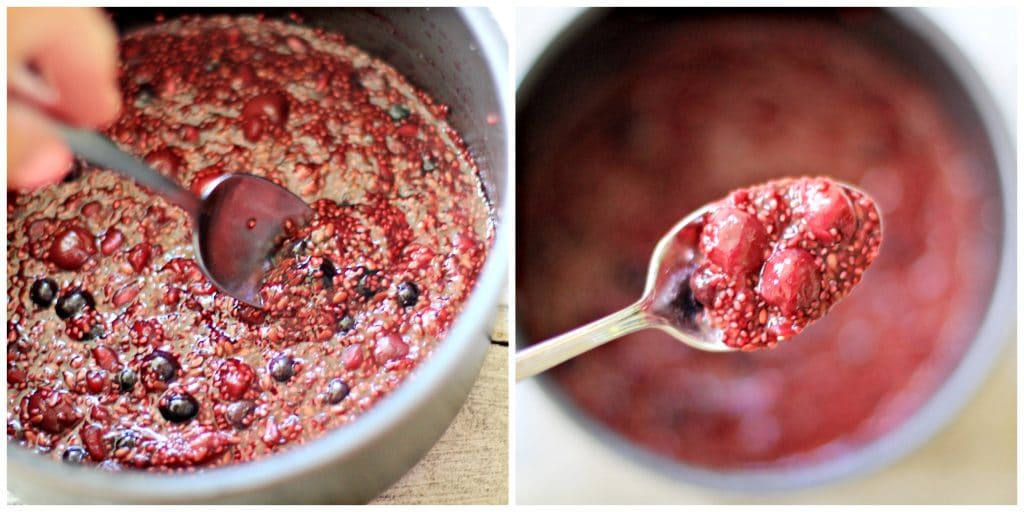 But compote is all good, so smoother away! I was inspired to make this because it looks so good (right?).  There's no sugar in it and it's made with chia seeds, which are super little seeds of protein awesomeness. I also had a butt-load of frozen organic berries in my freezer that needed to get used up so I made a big batch, then baked it in mason jars with ProCakes mix.  I'm trying my best to outshine Betty Fucking Crocker, but the bar is pretty high.
So here goes the easiest recipe for "not compost" ever.
1 10oz bag of frozen berries (any kind you like)
3 tablespoons of chia seeds
2 to 3 tablespoons of xylitol or raw organic honey (if you prefer stevia, use much less)
a pinch of salt
1 teaspoon of lemon juice
Put chia seeds in a little bowl and cover with water. Just enough so that they're totally covered. Let them soak for about 5 minutes until they form into a gel.
Meanwhile, add frozen berries in a pot over medium heat and stir until berries melt into a sauce-like substance. You can crush the berries as they melt, or leave some whole depending on how lumpy you want your spread to be.
Add the chia mixture and the remaining ingredients. Add sweetener a little bit at a time as the volume will vary based on the sweetener you use, and how sweet you want the overall end product to be.
Stir well and take off heat once berries are fully melted into the mixture.
Store in the fridge in a sealed container for up to 2 weeks.
Caren is a certified yoga teacher, fitness instructor and author of The Fit Habit.  Here she shares simple, low carb recipes, quick home workout ideas and practical ways to foster mind + body wellness.