Head's up, there might be affiliate links ahead!
Resharing this zucchini fritter recipe not just because it's really good, but also because it's so funny to read my experience from the Whole 30 years ago and my first introduction to low carb eating.  Now, I'm a total convert, but it's a good reminder that it's not an easy introduction for anyone.  
Enjoy the recipe and the self-indulgent suffering 🙂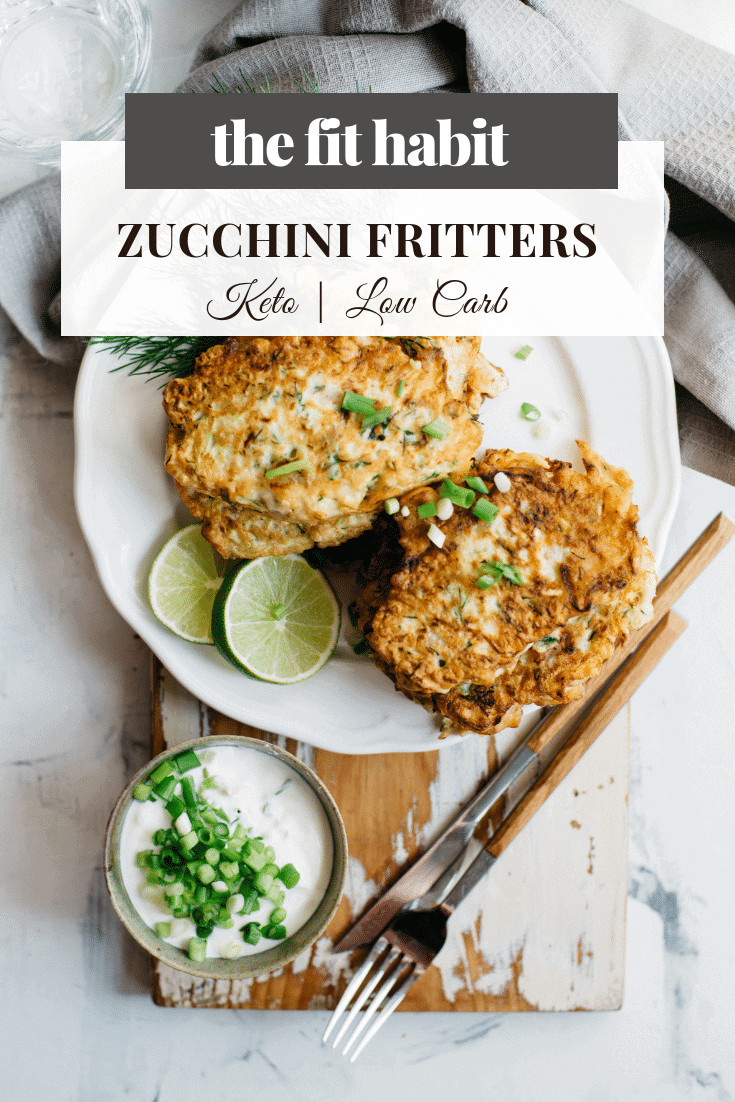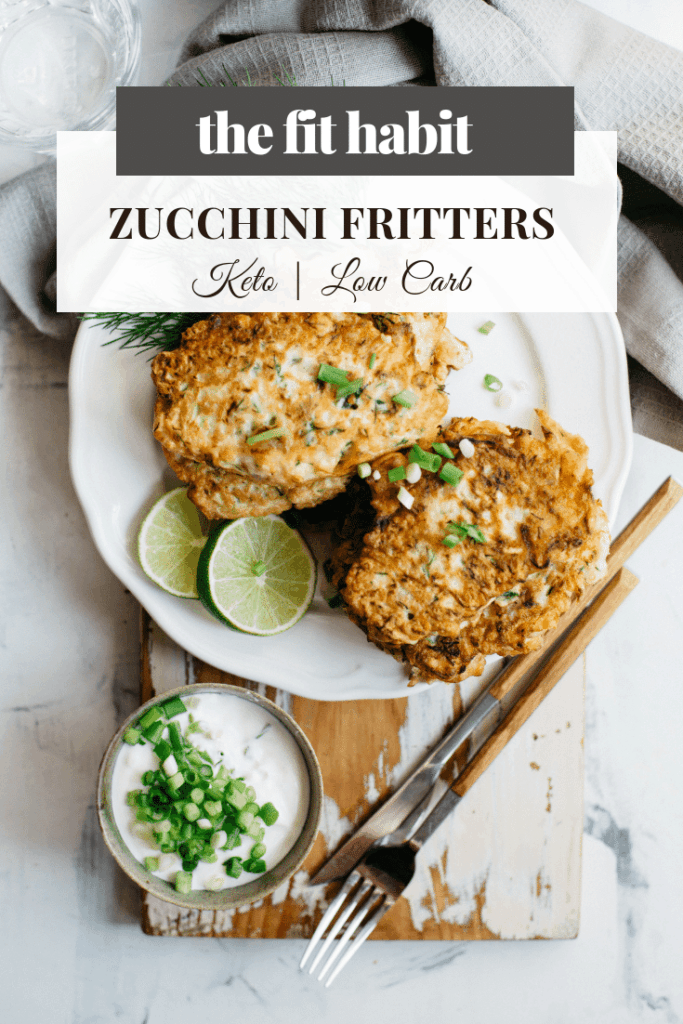 Whole 30 Fails and Zucchini Fritters for the Win
That has been my overwhelming thought as I've made my way through this Whole30 (ahem, more like Whole21) challenge. Today is day 21 for me and I'm officially done with the diet. I'm starting to do my reintroductions, which was a ¼ cup of oats for me this morning. So far I haven't exploded, so I think I'm good.
As I mentioned in my last post, I did try some oats about a week ago and I had to lie down an hour later as I was so sleepy, but we'll see if the same thing happens today. I did have a piece of bread before dinner on Saturday night and it was probably the best thing I've eaten in almost a month. I was also curiously happy the next day, with a strange abundance of energy (resulting in an even more unusually clean house!).
Low Carb Fails, But Zucchini Fritters still Win.
So, I don't know what to make of all this paleo stuff. I avoided most carbs for 3 weeks, then I reintroduce them and I'm a better person for it. I can't help but think back to day 9 of this paleo challenge, where I almost lost my mind on the sweet old lady that worked behind the desk at our local cable company. I was so grumpy, I didn't even recognize myself. Clearly, if I'm going to function like a normal human being in this world, I need to eat more carbs.
There has to be a happy medium here. It's just a matter of finding out what it is….Anyway, by Thursday of last week, I was desperate for something other than fish. For lunch, I made these zucchini cakes and just devoured them with a protein shake. My little vegetarian meal was probably the second best meal I had all week (other than that slice of bread on Saturday night – that still takes the cake).
They're easy to make and store. I highly, highly recommend.
What you'll need to make this Zucchini Fritters Recipe
Zucchini (obvious, I know)
eggs and egg whites (or just eggs)
onion & garlic
cilantro (this is optional, but really helps)
Garam Masala or curry powder
coconut (or olive) oil
Coconut flour
Salt & pepper
Want more Paleo and Whole30 friendly lunch recipes?  Try these!
Zucchini Fritter Recipe
Ingredients
3

zucchinis

2

eggs + 2 egg whites

or 4 whole eggs

.5 onion

2

cloves

garlic

.5 c fresh basil or cilantro

1

T

Garam masala or curry powder

or use any spice that floats your boat

1

T

coconut oil

or other fat

¼

c

coconut or almond flour

Salt and pepper to taste
Instructions
Toss zucchini in a food processor if you have one, or just grate them. Set aside in a colander over a piece of paper towel. Sprinkle salt on the zucchini mush and let it stand for a while to let the moisture out as much as possible.

Chop onion, garlic, and basil (or toss in a food processor)

Combine all ingredients in a large bowl and then smoosh into small burger-like balls

Coat a pan with oil, set to medium heat and place four burgers in the pan.

HAVE ENOUGH PATIENCE TO LET THEM COOK FOR A FULL 5 MINS. BEFORE TURNING OVER!! I write this in shouty capitals so that you take my demands seriously and don't flip them too soon (like I did). I guarantee they will fall apart if you do!!!!
Caren is a certified yoga teacher, fitness instructor and author of The Fit Habit.  Here she shares simple, low carb recipes, quick home workout ideas and practical ways to foster mind + body wellness.