Head's up, there might be affiliate links ahead!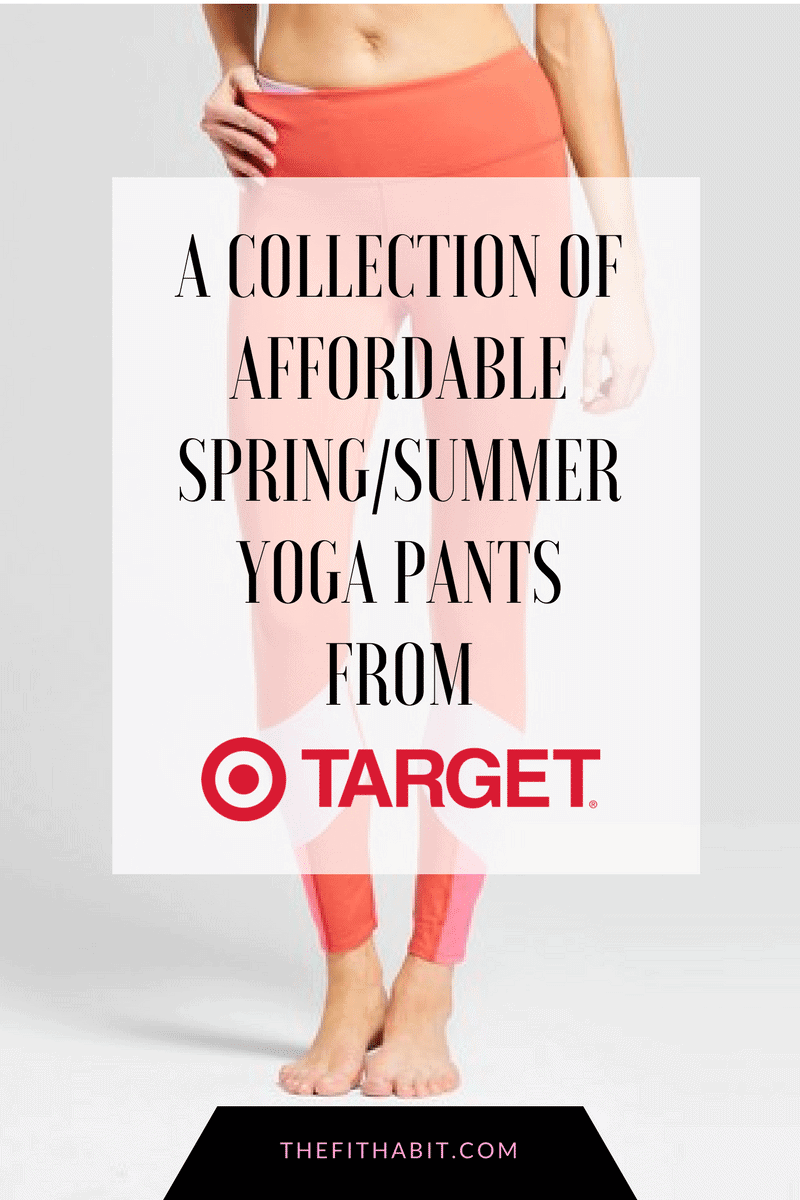 As you know, I'm obsessed with leggings.  I wear them daily and whether you believe they're pant or not, I don't care.  In my world, they're dreamy.
But let's be honest, in most cases, they aren't cheap, and while I'm okay with buying $100 leggings that I'll wear every day, I'm even more okay with buying $30 leggings I'll wear every day, too.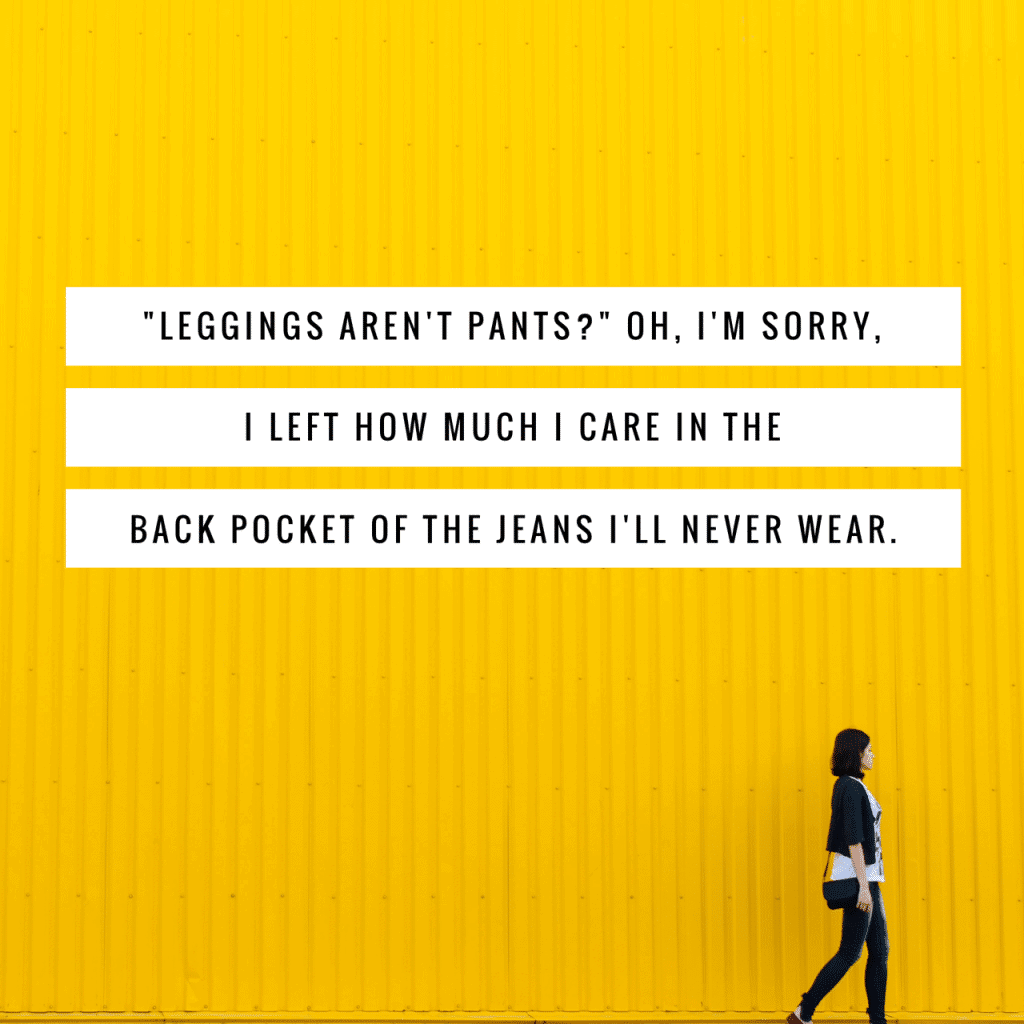 What you may not know is that Target has exceptional workout wear at really great prices.  You've seen me wearing my ombre leggings, right?  Those are Tarjet.  Oh, and so are these purple capris,  I've had them for years, but they are my favorites!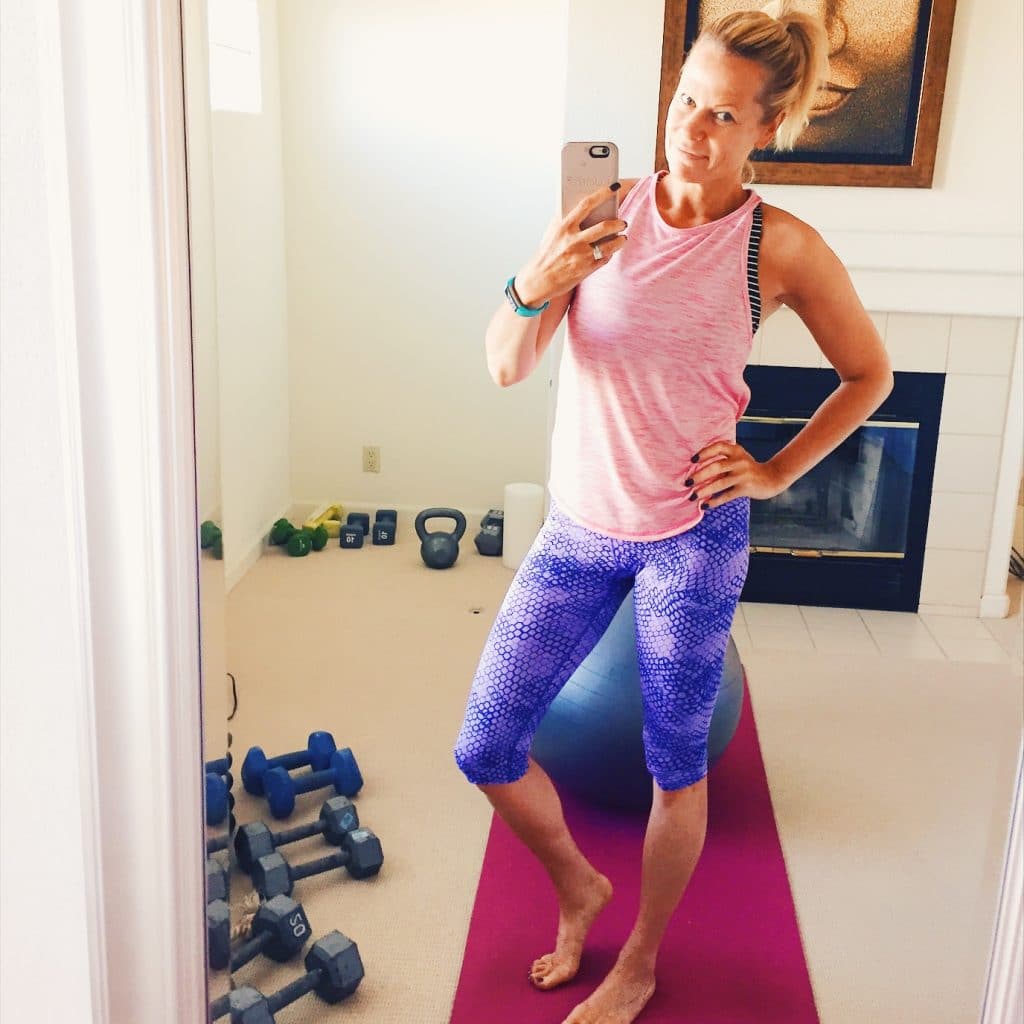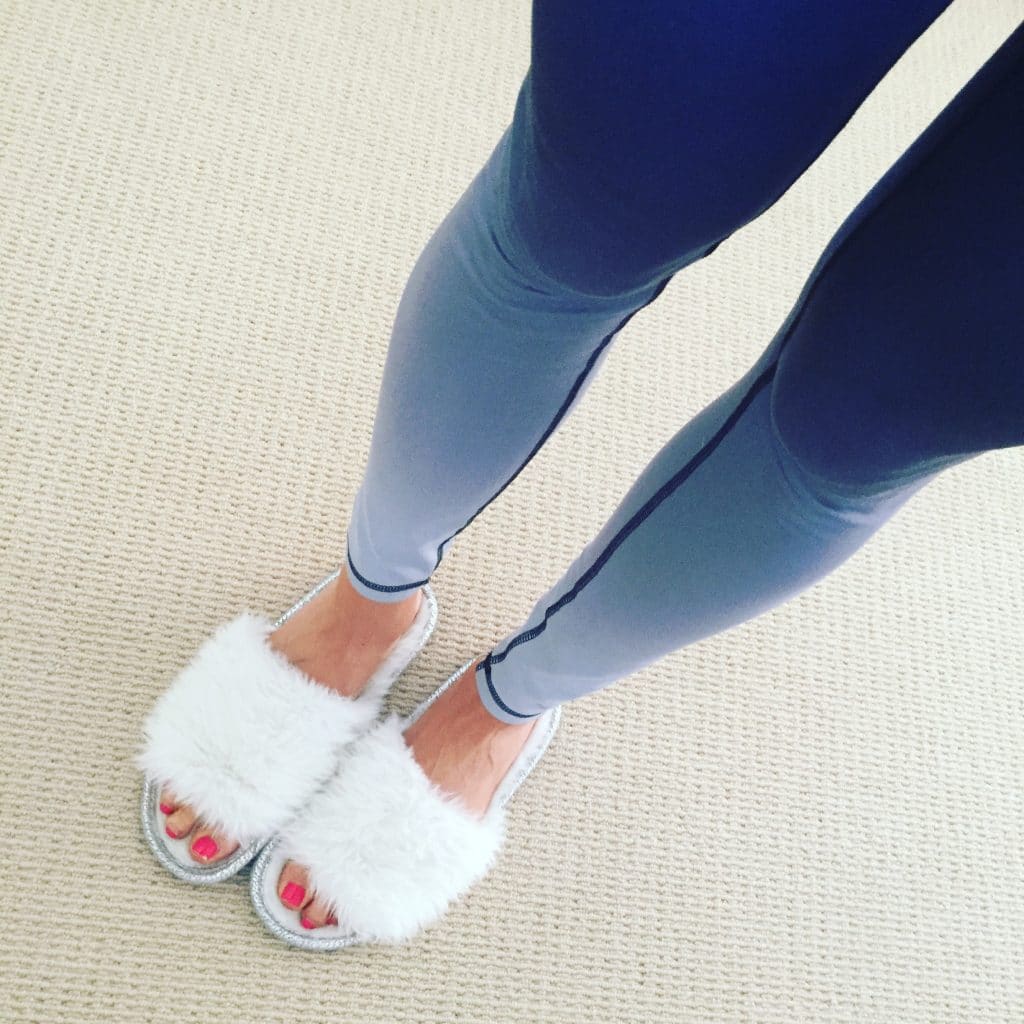 Sadly, those options are no longer available, but I've got some super cute options below that might peak your interest.
Gorgeous Spring/Summer Leggings from Target Under $50
These dark gray high-waisted capris are perfect for everything from yoga and CrossFit and right through brunch.  I love them!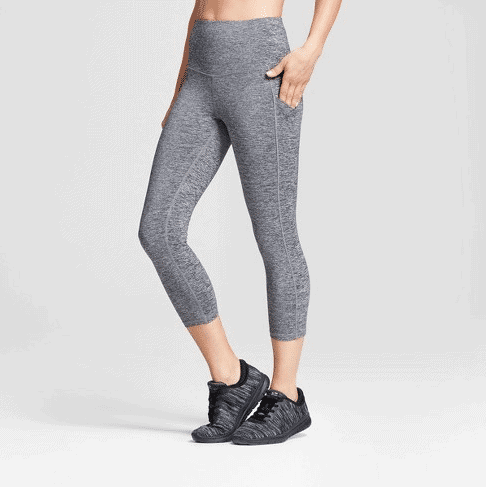 You can't help but love the little scalloped detail on these
JoyLab leggings
.  I'm digging the Burgundy color as well.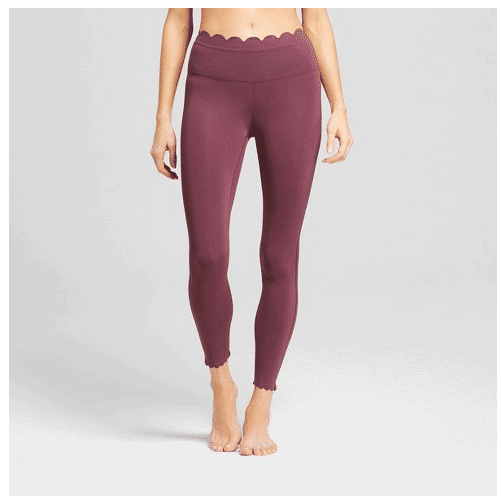 I love the color on these leggings and here's a tip for you if you're buying yoga pants with horizontal patterns on them – aim for finding patterns that cut across the smallest part of your leg (which is generally your calf).  I have a pair with mesh detail that goes across my thighs and it makes them appear wider, which is generally something none of us wants.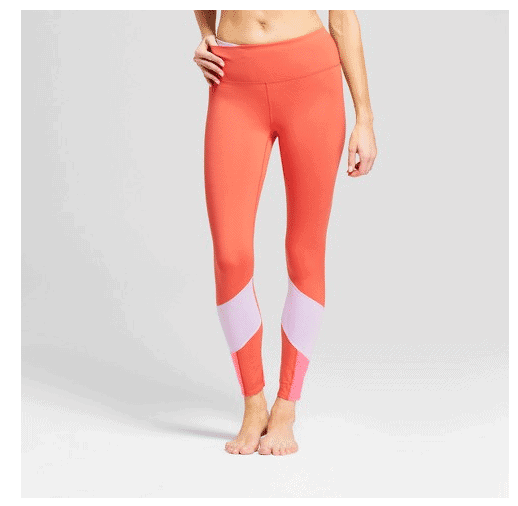 Now I'm seeing mixed reviews on these pants as some say they can be a little see-through, but that's not stopping me from trying them out.  I'll return them if I think they're too revealing, but I also plan to size up so there's less give in the fabric.  I just think the color is awesome!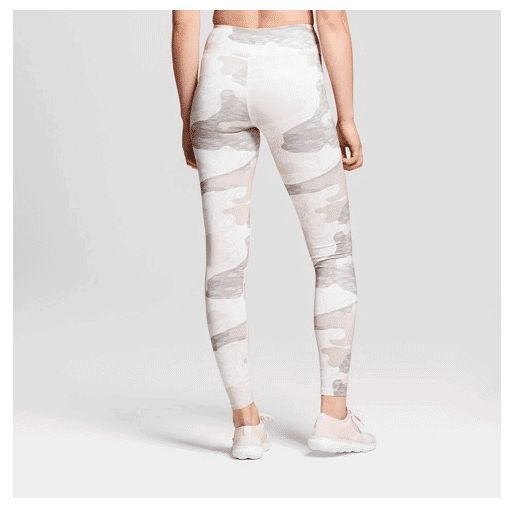 Last but certainly not least – I love the color of these!!  So so cute.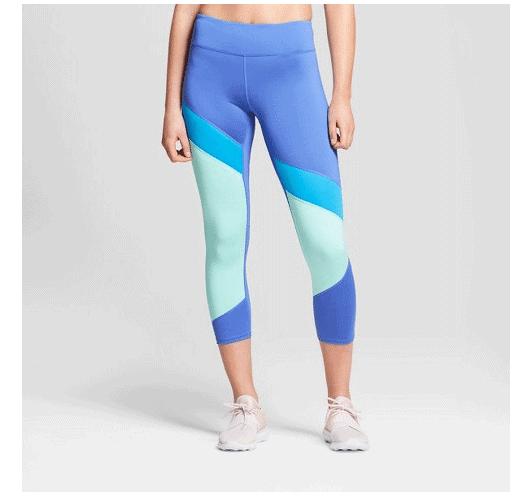 So what do you think?  Target for yoga pants – yes or no?
Caren is a certified yoga teacher, fitness instructor and author of The Fit Habit.  Here she shares simple, low carb recipes, quick home workout ideas and practical ways to foster mind + body wellness.