Head's up, there might be affiliate links ahead!
I figured its high time I write something about yoga given that its all I live and breath right about now!
Why do it? What is the value of stretching the body into contorted shapes? Well, the truth is that it's much more than that. In the west, we see yoga as a form of physical action. Just a set of poses we run though on a mat, and then walk out after our class feeling refreshed, but then continue on with our lives as westerners who seek to accumulate, compete and attain our goals.
Yoga, primarily ashtanga yoga is one of the oldest philosophical practices there is. It was around long before other forms of yoga, and the poses are only a snippet of what it's all about. There are 8 limbs to this practice which encompass an entire way of life. Asana (poses) is only the third step in the path. There are 7 other concentrations which include meditation, proper breathing, right actions, moderate consumptions and ways of looking at the world, and our participation in it. The premise is built on intellectual merit, eco-friendly values, and a general attitude of gratitude.
The primary goal of yoga is to remember our own divinity. There is no God. Yoga is atheistic in nature. If you have religion, it enhances your worship. If you don't have religion, it deepens your experience of life. Have you ever stopped to wonder if working, contributing and experiencing the daily actions of life are all there is? Its not. Yoga is simply a way of understanding the "more" part of life.
Yoga means union with the self. To practice not only asana, but the entire 8 limbs of the philosophy, we are able to quiet our minds, bring perspective, compassion and understanding to our interactions, and respond to life rather than react to it. It's not new age, its actually very old age. Its not just for women, as it was originally designed for men. It's not going to make you loose your mind, but rather it will introduce you to your true self.
If you ever wonder who you really are, what makes your heart light up, and what you're all about, if you want more joy and less pain, grab a mat. You'll be surprised what comes up.
Namaste
–Are you new to the Skeptic Yogi? Consider adding your email in the subscriber box (top left of the page). You'll be notified when new content is added.
Like what you read? Subscribe to receive updates when new blog entries are added by subscribing at the top left corner of the page.
Send me your feedback and comments with the comment feature at the end of each blog entry.
Peace out
XO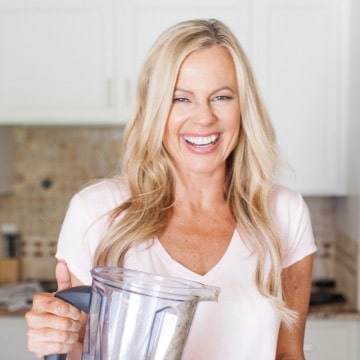 Caren is a certified yoga teacher, fitness instructor and author of The Fit Habit.  Here she shares simple, healthy recipes, home workout ideas and practical ways to foster mind + body wellness.