Head's up, there might be affiliate links ahead!
It's just after 10am. My morning started off a little weird, as I was dizzy when I woke up and could barely walk straight. It appears to only be an issue in my little rooftop cabin though, as the minute I leave my little haven, my balance is restored. Must be because I'm facing off a really steep cliff.
My morning yoga class was canceled. Nothing in India is guaranteed, so you adjust to fluctuating circumstances very quickly. So I'll go for a walk instead and perhaps figure out what to do next as I only plan to be in Mcloud Ganj for another 3 days. The owners of my hotel run tours to Kashmir, but I'm already finding the chilly temperatures of the Himalayans to be more than my constitution is accustom to, so I might just head for the deserts of Rajastan instead. Goa is always still on option as well since I do have a bikini burning a hole in my knapsack.
I'm doing a whole lot of nothing in this little area, which at first I resisted (gotta make the most of a once-in-a-lifetime trip right?). But the more I settle in, the more I appreciate the art of doing nothing. I try to squeeze in at least an hour or two of yoga per day, but beyond that, I'm only really doing cooking classes (which more about eating than preparing), and sitting around with hot chai tea and good reads. I can't complain!!
Speaking of good books, in keeping with the theme of yoga on my trip, I've been reading a great book on the yoga of ayuveda. Its so interesting to think about how the choices you make in life influence your balance of harmony. Take the people closest to you from your family, to your friends and intimate partners. Are they uplifting and supportive in nature, or depressive and pessimistic?
The nature of the people around you have a huge impact on your own internal balance, so choose your peeps carefully. Clearly we can't choose our family, but we can interact with a conscious intention not to get caught up in their negative personas (should they be that way). After taking a personal inventory of my own relationships, I'm grateful to realize how many supportive and wonderful people that are in my life. It hasn't always been that way, and I attribute my own expanded awareness of my personal life choices with this improvement.
The one beautiful thing about leaving your life behind and traveling for a few months, is the rare opportunity to come back to it with a fresh perspective, and the willingness to rebuild with a greater sense of what works for you, and what doesn't. For me, this translates more toward meaningful work then new relationships, but there are a few ideas percolating in the back of my mind. We'll see what transpires!!
Namaste!
–Are you new to the Skeptic Yogi? Consider adding your email in the subscriber box (top left of the page). You'll be notified when new content is added.
Like what you read? Subscribe to receive updates when new blog entries are added by subscribing at the top left corner of the page.
Send me your feedback and comments with the comment feature at the end of each blog entry.
Peace out
XO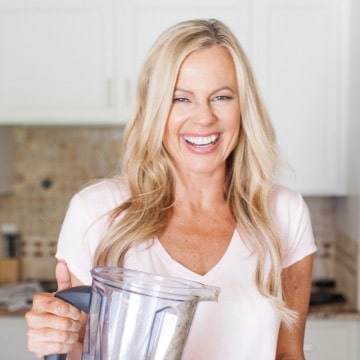 Caren is a certified yoga teacher, fitness instructor and author of The Fit Habit.  Here she shares simple, healthy recipes, home workout ideas and practical ways to foster mind + body wellness.