Head's up, there might be affiliate links ahead!
Ah, the subtle nuances that only India can provide! There are volumes of noise here that would put Times Square to shame. Insane!! Between the sounds of motorbikes and cars weaving within inches of pedestrians, cow moos, dog barks, music blaring, chanting coming from every which way, drums banging and monkeys squawking as they rammer on roofs. And this is an ASHRAM!!!! I'm a little afraid to see what other cities will be like!
I'm overwhelmed. The sounds, smells and warm cow turd that line the streets keep my senses on constant overload. That decompression that I so desperately sought here in India has become somewhat of a joke. Or perhaps India is my teacher. If I can find peace here, I can find it anywhere.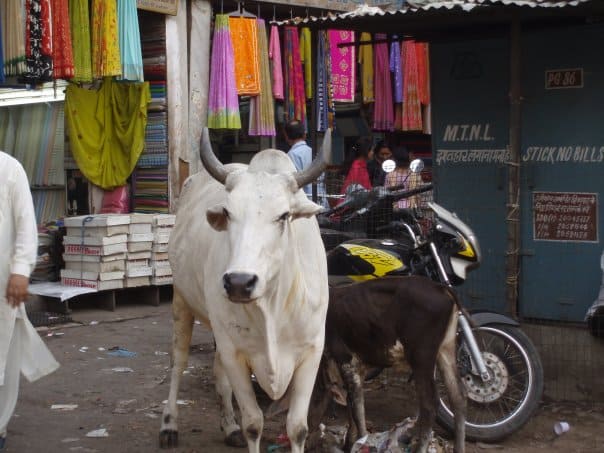 My course is almost over. Thank Gawd for that as my back can barely take my wood bed with half inch foam anymore. I'm too old to be living like a monk! But in truth, the experience has opened my mind to so much. I hope that when I leave the ashram and no longer have to focus on learning, that I can turn inward and focus on myself for a while… and just breathe.
Today I had a one on one session with our philosophy "guru". I shared my life dilemmas – to find a path toward passionate work, and to let go of my inner critic. On the first issue, actually on both accounts, he told me to simply let go. In terms of my career, I need to let go of the struggle to have an epiphany on my "perfect job" and just start doing what I love, from morning runs to writing my blog. Somewhere at some point, doors will start to open toward my strongest interests. Hmmm….too me, letting go of the need to control my destiny and work at my goals is a HUGE leap of faith. Can I do it? We'll see. I'm dedicating the rest of this trip to zero thoughts of career paths. For now, I just want to be a traveler.
On the ladder issue, he said that I should simply observe negative thoughts that come up. To not try to rid myself of them or condemn the thoughts, which just compounds the negative influence. Instead, I should simply observe their rise up, and then not get caught up in the idea which fuels the fire even further. I think this might actually be easier than not thinking about my career for two months!! We'll see.
So in between class lectures and butt-kicking yoga classes I have only a few moments of quiet thought (I guess this is a good thing for curbing my obsessions). Within those few stolen moments, I have to shower and wash my clothes out of a bucket of cold water beside the toilet, study my coursework, engage in some pillow philosophy and gossip with the roommate and of course spend some time blogging! Forgive the sporadic frequency of my entries. Beyond the lack of time and head-space, the internet is about as fast and reliable as an Indian cow in traffic on a hot day.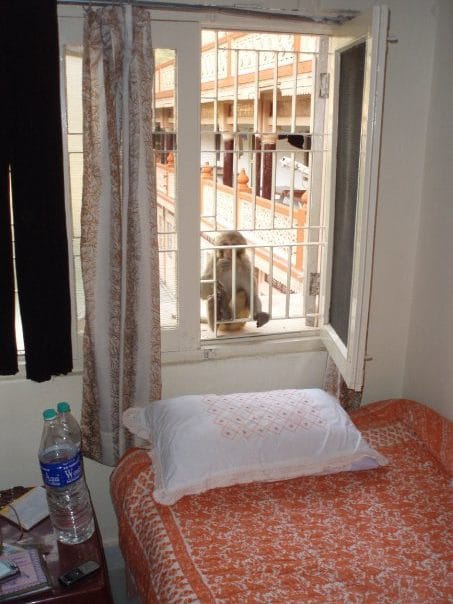 But there continues to be wonderful things that happen on a moment to moment basis. Last night a baby monkey appeared at my open window making little baby monkey peeps and looking for food. His little feet and hands curled up around the bars that separated us. I fed him bananas and he took small pieces from my hand. He watched me in complete amazement as much as I did him. Making me smile ear to ear would totally freak him out as monkeys consider showing teeth as a sign of aggression. He would jump back, and then curiously come back for more banana. So incredibly sweet, and again, only in India can you find such precious moments. Life is good this very moment.
I'm off to shower in my bucket. Lucky, lucky me.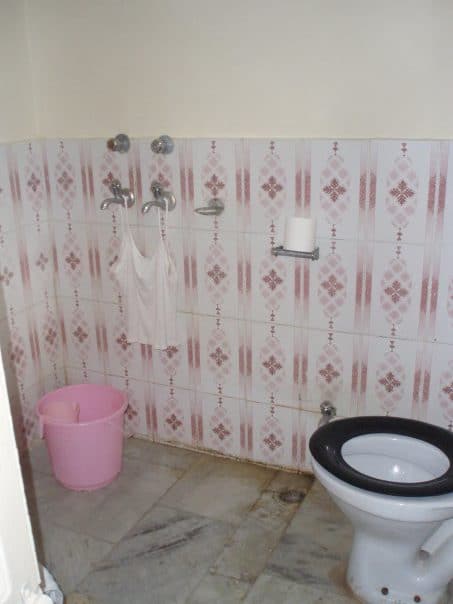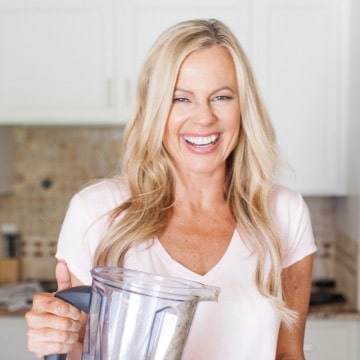 Caren is a certified yoga teacher, fitness instructor and author of The Fit Habit.  Here she shares simple, healthy recipes, home workout ideas and practical ways to foster mind + body wellness.