Head's up, there might be affiliate links ahead!
I found this article printed by TIME Magazine, talking about the benefits of Yoga. It's kind of long, but really interesting, and speaks directly to skeptics like me. I've pulled out an excerpt here as I think it addresses what the Skeptic Yogi is all about…
Two oddities attend yoga's vogue. One is that America has the fittest
people in the world, and the most obese. Yoga, typically, is practiced by the
fit. Exercise, the care and feeding of body and possibly mind, is their second
career. The folks in urgent need of yoga are the ones who are at the fast-food
counter getting their fries supersize; who would rather take a pill than devote
a dozen hours a week to yoga; for whom meditation is staring glassily at six
hours of football each Sunday; and who might go under the surgeon's knife more
readily than they would ingest anything more Indian than tandoori chicken.

Here's another peculiarity: this ritual of relaxation is cresting
at a cultural moment when noise and agitation are everywhere. We work longer
hours, with TVs and portable radios blaring as the sound track for frantic wage
slaves. If a teen isn't trussed to his headphones or plugged into a chat room,
it's because his cell phone has just beeped. America is running in place, in the
spa or at work. And after Letterman and Clinton, nobody takes the world
seriously; everything is up for laughs.
So basically if you're of the camp that religiously comes to your mat for soul and body restoration, you might not need the added push to get there. You are there. But if you're of the second camp, that doesn't know, doesn't believe or do not care to help themselves, I hope you'll take an interest in what's happening here. I too am skeptic, but I'm open enough to being convinced, and if "they", being the yogic movement, can convince me of the benefits of practicing, you can believe that it will benefit you to.
Like what you read? Subscribe to receive updates when new blog entries are added by subscribing at the top left corner of the page.
Send me your feedback and comments with the comment feature at the end of each blog entry.
Peace out
XO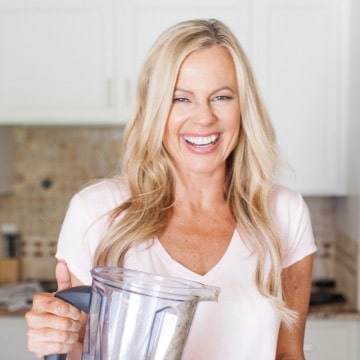 Caren is a certified yoga teacher, fitness instructor and author of The Fit Habit.  Here she shares simple, healthy recipes, home workout ideas and practical ways to foster mind + body wellness.