Head's up, there might be affiliate links ahead!
So its been 10 days shy of 2 months since I've slept in a comfortable bed, cooked my own food, walked down the street without the threat of being run over by a fast moving car or stepping in cow poop, and its all becoming a bit too much. The smells, sounds, and constant traffic are starting to wear on my patience. The local men that stare and think nothing of grabbing their nether regions or picking their nose in public and the constant wear of vendors trying to sell crummy trinkets and of course, the beggars.
I long for home, my friends, and family and just the simpler ways of life that I left behind thinking they were too complex. The grass is always greener!
Anyway, I just needed to rant as I'm nearing the end of my trip and I'm tired. Otherwise, India continues to be a gong-show style adventure. The other day I hunted down the Maharishi Ashram where the Beatles spent 2 months and wrote much of the White Album. Its abandon now, and overgrown with greenery but maintains a certain haunted charm. I was so in awe as I approached it that I didn't realize the warm fresh cow turd on my path. I quickly became aware of it when I jammed my flip-flop right through it. Cow poop all over bare foot….yummy.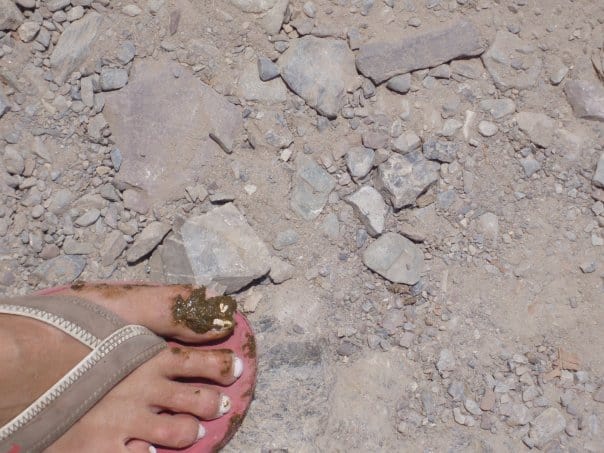 I've been doing yoga so much I fear I might end up in a permanent pretzel position before the end of my stay here. From 8 to 10 I do my own yoga or go to the freaky man across the street who insists his class use a Netty pot to clear their sinuses before class. That's an experience I'll not soon forget – my yoga teacher pouring hot salty water up my nose. A practice that probably wouldn't go over well back home! In the evenings, I've started going to "Swamiji", a devotee of Krishna, and just a total card of a guy. He looks to be about 75, but apparently only 60 (so much for the youth enhancing effects of yoga). He lives alone in his little apartment with a tiny yoga hall on the roof above. Most nights we do yoga outside overlooking the Himalayas, then head inside for meditation and breathing practices. The whole thing takes about 3.5 hours, but he's entertaining as anything and clearly in love with his divine master. You have to admire someone who sees their God before anything else. The yoga he teaches could potentially break limbs or permanently cripple someone so it's not for everyone, but I appreciate what he stands for.
Beyond the yoga/meditation, all I do here is eat, sleep and journal. It sounds decadent, but keep in mind that this is all happening in +40 degree heat, so one can do little else in the heat of the day. After lunch, I lay on my bed for a few hours as the ceiling fan pushes hot air around my room. It's insufferable, but its better than freezing my buns off in Dharamshala!
Anyway, with a little patience and a lot of bottled water, I'll soon be on my way. Until then, I'll just live in the moment, and try to stay cool.
Namaste!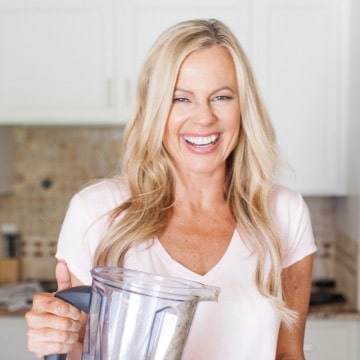 Caren is a certified yoga teacher, fitness instructor and author of The Fit Habit.  Here she shares simple, healthy recipes, home workout ideas and practical ways to foster mind + body wellness.