Head's up, there might be affiliate links ahead!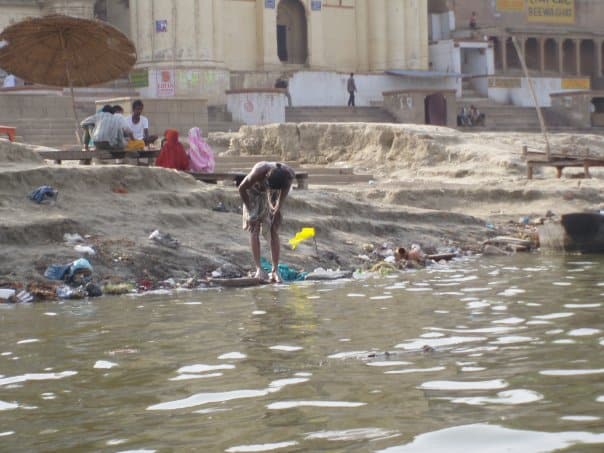 Traveling By Train in India – Don't Do it
I'm on a train that smells viciously like pee. People push, shove and crowd in to get to their seats. If it weren't for the random kindness of a Punjabi man who ensured I got on the right train and fought his way through the craziness to defend my already-claimed seat, I'm not sure I ever would have made it this far.
I'm thinking of getting a T-shirt made that says 'I survived public transportation in India'. At 2 am I was awoken by a woman screaming in Hindi. She was yelling at a man who had just locked himself in the bathroom. The guys in the bunks nearby all responded to her cries and chased down the man as he darted from the toilet. Within 30 min, the butt end of a rifle was dangling in my face as 3 police officers questioned the men. I tried to inquire about what had transpired but all I got was the 'no speakie engli' head bobble.
I really didn't sleep all night. I was on a lower bunk where the backs of two seats facing each other collapse to make one bed. The inch wide and two-inch high lump/gap that this creates, however, will be the start of my lifelong hip problems I'm sure.
The other problem with taking trains in India is that all the stops are labeled in Hindi and there is no announcement indicating what stop we arrive at. Since I'm on my way to the Punjab state, I'll assume I've gone too far once people start speaking Pakistani.
Good Bye Rishikesh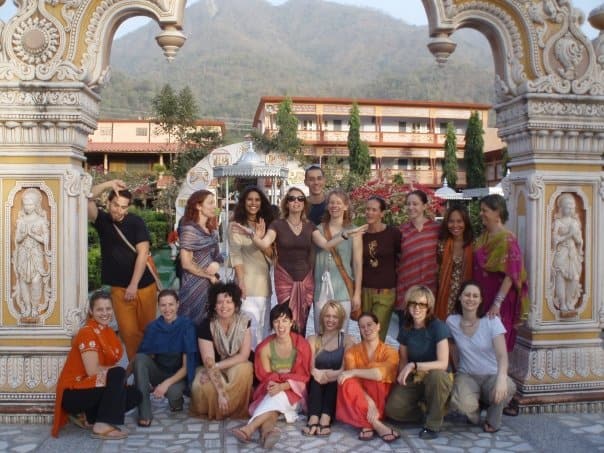 So I bid farewell to Rishikesh last night after my final class with my Indian-reincarnated-Richard Simmons-yoga-teacher. My last few days were spent doing yoga, hanging out by the side of the Ganges sending off little prayers for friends and family, and even a morning of white water rafting! The rafting was fun even though I had just heard about the 9 people who had died in the Ganges in the last week. Most were backpackers who underestimated their ability to outwit strong rapids while high on pot, and some were locals who had drown after going off a cliff on an overnight bus (back to my T-shirt idea).
Overall I really enjoyed my time in Rishikesh, and I wouldn't be surprised if the future found me back there at some point. I met a woman on my last day from Malaysia. She was planning to stay a year in India to learn Iyengar yoga and become a teacher. Her practice is 6 hours a day plus theory, so I commend her diligence. I had a hard enough time living through my 3.5-week teacher training, so I think a year of study in India would put me over the edge!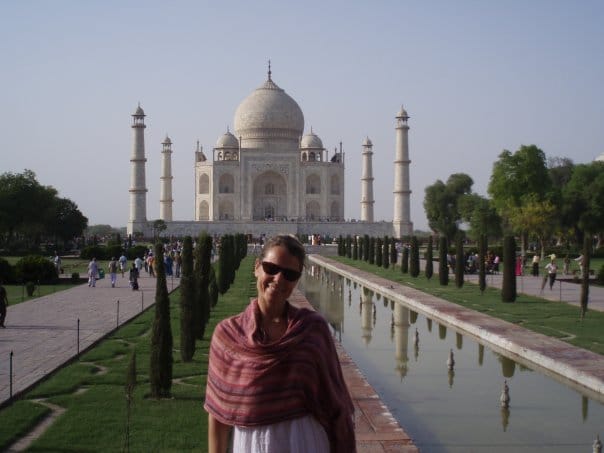 So I'm now headed toward Amritsar to see the famous Golden Temple and then witness the ceremonial border closing ceremony between Pakistan and India. The following day I head to Delhi, drop my ever expanding knapsack and head for the Taj! My final day on the 7th will be spent fighting the crowds in the 45-degree heat in Delhi before I head for home early the next morning!!!!! Suddenly it feels like I just got here, and already I'm heading home. I trust the seeds of change have already been planted in me by mother India and I look forward to watching them grow!
Namaste!
PS….I have much to write about my spiritual experiences, but I really need the peace and tranquility of my couch in order to process all that I've been through. Noisey internet cafes and typing on my small treo are only conducive to "in the moment" travel experience. Stay tuned for a download of new ideas!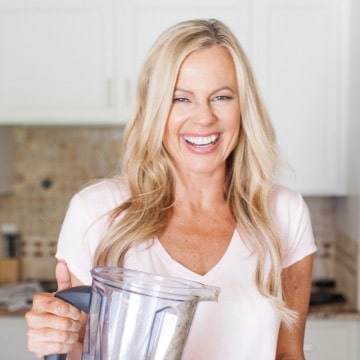 Caren is a certified yoga teacher, fitness instructor and author of The Fit Habit.  Here she shares simple, healthy recipes, home workout ideas and practical ways to foster mind + body wellness.