Head's up, there might be affiliate links ahead!
So a little more on my plans for 2008.
When I embarked on the Skeptic Yogi project, I wanted to wholeheartedly open myself up to new ideas, opportunities, different ways of looking at the world and truly living a life congruent with my own values and desires. So I've done the yoga, the mediation, the self-reflection, and introspection, and I've ended up in a place where I am starting to see who I really am, and now its time to make changes.
So I've crafted a plan to leave my corporate career and set off on an adventure to immerse myself in personal passions if for no other reason but for the pure joy of it. We are here on this earth to live, love, and add our own special touch to the world – not just to work and accumulate.
My plan has been well thought out, and I've prepared myself emotionally, financially and logistically to carve out this special time for myself. I've given lots of notice to my employer, set a financial plan to carry myself for good chunk of time, and then set about selling a ton of stuff that has weighed me down far too long, packing the remainder of my most loved belongings into storage.
Since yoga is up there as one of my foremost interests, not just in physical practice, but in spiritual and emotional development, I wanted to study this subject in its purest form. Since India is what you might call the "Harvard" of Yoga, that's where the journey will begin!
I'm spending my first 3+ weeks at an ashram in Rishikesh studying Ashtanga Vinyasa with an instructor based out of California, who mixes in both western and eastern perspectives. From there, I look forward to experiencing the culture, learning philosophies and just being.
Interested in creating a little mini-retirement for yourself? Anything is possible! I'll blog more on this in the coming weeks.
Namaste!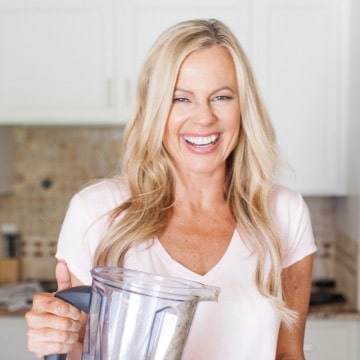 Caren is a certified yoga teacher, fitness instructor and author of The Fit Habit.  Here she shares simple, healthy recipes, home workout ideas and practical ways to foster mind + body wellness.