Head's up, there might be affiliate links ahead!
Greetings from timber cove! I'm on vacation this long weekend with the bf for 5 days of coastal existence, good wine, plenty of eats and a bike ride here and there to keep things honest.
Ah, the beauty of getting away from the every day just to experience something new, something tranquil and just be. The tension that I pay $15 a class to release just melts away sitting in the hot tub that overlooks the ocean while the little sea lions bark their commentary from the shores below the bluff.
Sometimes I muse over the idea of time off…. If I could only have more. But really, I know myself well enough to realize that my vacations are best valued when they're well earned. However, I believe that balance achieved in our non-vacationed day to day existence is even more important! To achieve this sense of tranquility, zen-like calm and contentment is the goal of my quest through skeptic yoginess.
I've been pretty good with the yoga and mediation this week, despite the lack of privacy and alone time. The few moments I can steal away on my own are spent in a contemplative pose or deep stretching posture.
Without my yoga studio, or library of instructional DVD's I'm left to my own devices, and the luxury to practice only my most revered poses which is decadent, yet limited. However, I have found a handy resource to guide me through a more complete program when sweetie is out for a longer ride. Itunes has quite the extensive library of free yoga classes! Check out Yogamazing or yoga today, or simply do a search in podcasts under yoga to see what it brings up (there's even a little something on naked yoga!).
Like what you read? Subscribe to receive updates when new blog entries are added by subscribing at the top left corner of the page.
Send me your feedback and comments with the comment feature at the end of each blog entry.
Peace out
XO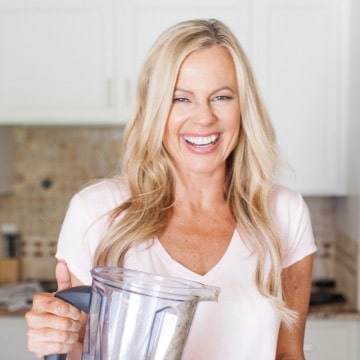 Caren is a certified yoga teacher, fitness instructor and author of The Fit Habit.  Here she shares simple, healthy recipes, home workout ideas and practical ways to foster mind + body wellness.