Head's up, there might be affiliate links ahead!
A lot of readers ask me which workout is the best for weight loss – Spinning? Pilates? Weights? Running?
Truth is, the best workout for long-term results is the one you love the most and will be most consistent with. That said, if you want results fast, a combination of weight lifting and HIIT is going to give you the best bang for your workout buck. This gal is living proof and those results are based on 5 weeks of working out only 4 days per week!  
?
?
?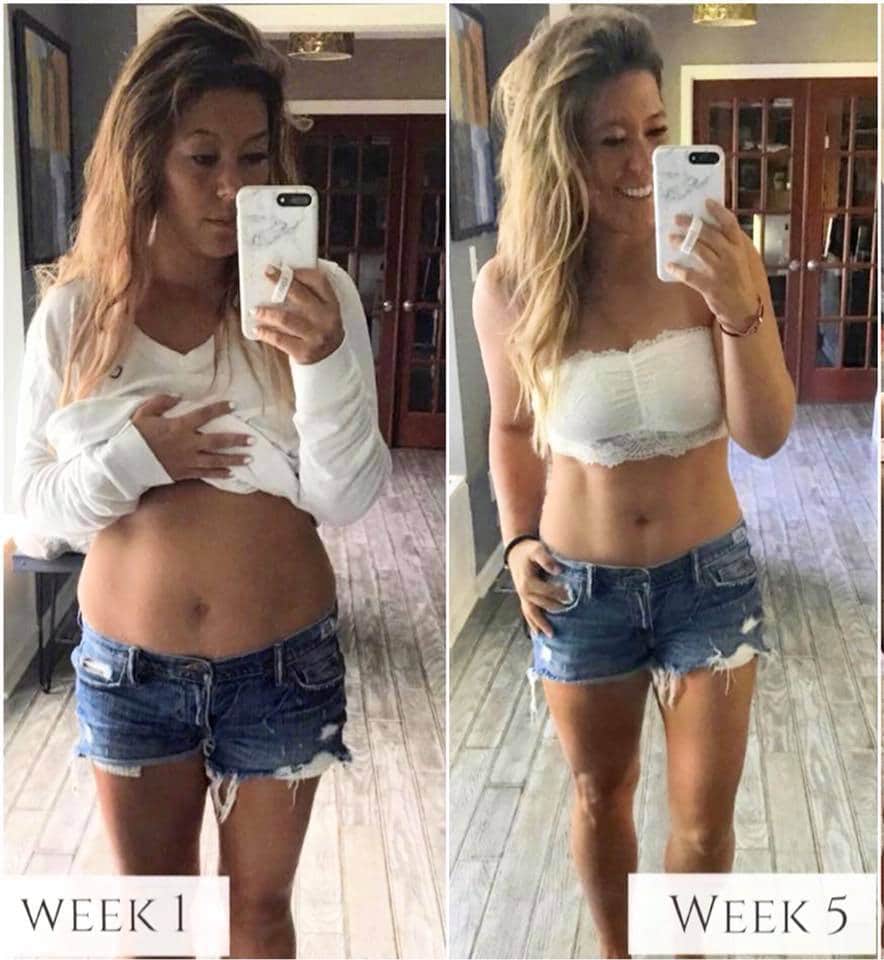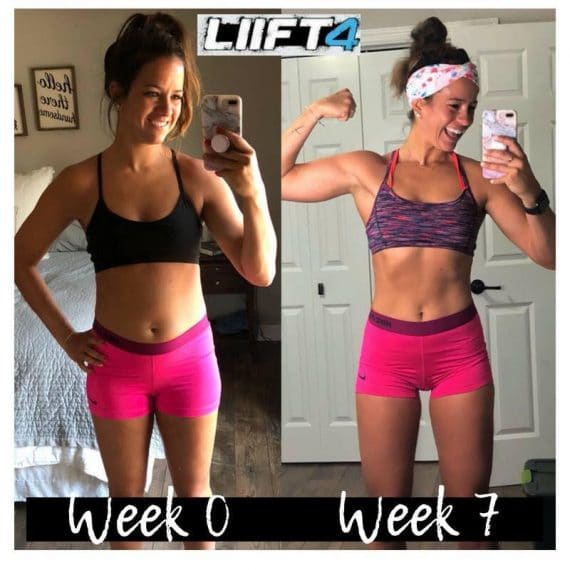 HIIT & Weight Training For the Ultimate Metabolic Burn
Weightlifting is something you've heard me go on and on about.  It's critical for helping you shape and tone your body.  If you've got a lot of jiggle you want to get rid of, this is going to help. The best part about this combo of weight lifting and HIIT training together is that it helps combat trouble areas like belly and back fat, not because of spot reduction (because we all know that's not a thing, right?), but because it improves your metabolic efficiency and insulin sensitivity which will help with abdominal and midsection fat accumulation.
In other words, if you want to lose the belly and fat back you've been accumulating, this is the best way to do it in the least amount of time possible.
Here are the details on the LIFT 4 Program
The Lift 4 workout is 8 weeks long and it's only 4 workouts a week. A game-changer for those of you who don't like 6-day per week schedules or that like to add in other workouts to your week.
The workouts are only 30 minutes, so it won't take much time and of course, you can do it at home.
The program combines Weight-Training with HIIT, so you will need a few sets of weights (I recommend a set of 10 and 20lb weights), a set of resistance bands and a foam roller. I recommend buying them from Amazon as it's cheaper than purchasing them through Beachbody.
The nutrition is a non-diet approach that will allow you to say yes way more than no

??.  I love that!!
Listed below are the options in an easy to digest format.  Note that the program isn't available until July, but if you buy it now, you'll get early access bonus workouts that you can start on right away!  If you don't buy now, unfortunately, you will have to wait until October until it's officially released.
You can get all the product options here, but I really don't think you need all the bells and whistles to get the most out of the program. Just the basics that I've listed below.  Save yourself a few bucks and get your weights and roller on Amazon.
Which Lift 4 Option is Right For You?
The best option is a basic challenge pack (on sale for $10 off until July 31st) which gives you access to not just Lift 4, but ALL the workout programs Beachbody offers, like Insanity, P90X, and Turbo Jam. The basic challenge pack also includes superfood smoothies and a nutrition guide that will help you stay on track and lose fat along the way.   You can register with this right here.
Want to jump in?  I think this one is going to be a game changer.  If you buy the workout through me, you also get to be coached by me.  Accountability and support are so critical to long-term success and getting real results! You can jump in now by purchasing any of the program packages I've listed above.  If you have questions, fill out this form and I'll get back to you.
Bonus Offer:  I'm about to launch my mindset and behavior modification program that helps to eliminate limiting beliefs and self-sabotaging behaviors.  Sign up for this program before July 15 to receive this bonus program at no additional charge!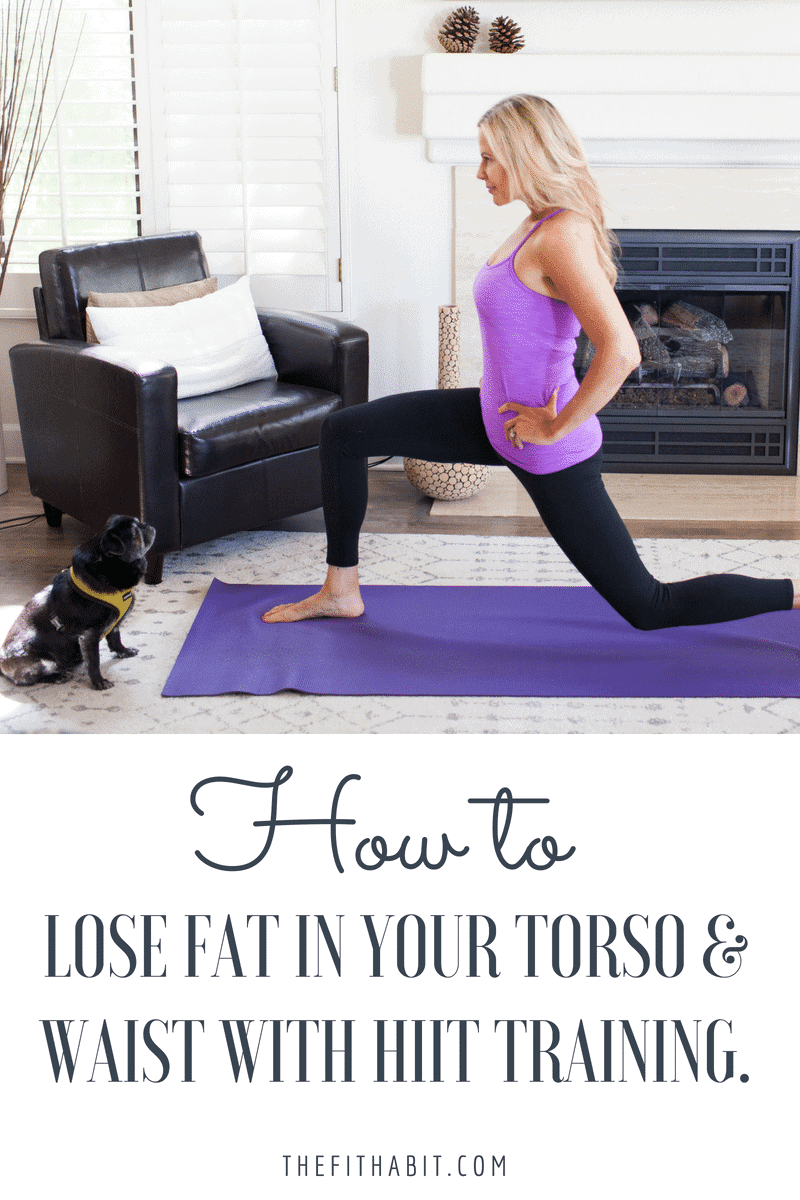 Caren is a certified yoga teacher, fitness instructor and author of The Fit Habit.  Here she shares simple, low carb recipes, quick home workout ideas and practical ways to foster mind + body wellness.