Head's up, there might be affiliate links ahead!
If a Californian tells you it's going to rain, they'll do so with a big sigh like it's the end of the world, quickly followed by "oh, but we need it". Seriously, we all do that.
Yes, California is sunny and gorgeous pretty much all the time. I wear flip flops in January and I don't even own a proper winter coat anymore. In fact, as you drive into the town right next to me, you have to pass under this sign.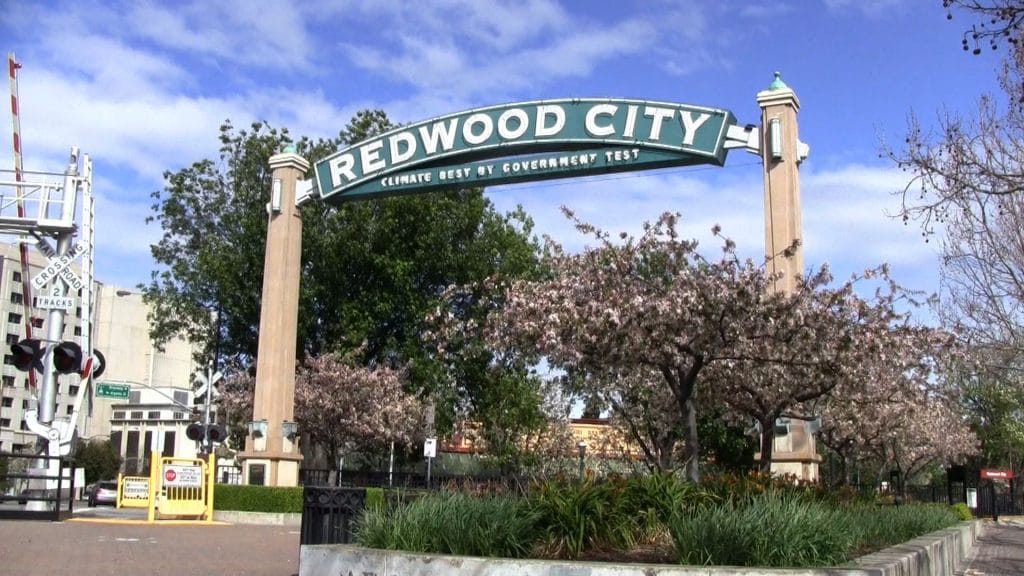 Yes, the town was actually identified through a government research project as the best climate in the world…. um, by the Nazis. Yes, apparently pre-WW1 they were looking for the best beach weather for their new digs once they took over the world. True story.
But lately we've been getting a lot of rain here… *big sigh*….oh, but we need it.
Personally I don't care for rain as I hate being cooped up inside all day. It makes me a little crazy and then I start driving everyone nuts. It also makes me crave warm cozy carby things and if you've been around here for any length of time, you know I don't do the carb thing very much. It makes me all puffy and gross.
But if I'm going to make an exception for carbohydrates, it's going to be lentils. I mean, lentils are so benign, how can you find any fault with them? Even the paleophiles have to take a moment to back off on them.   At 30% protein, they're great for vegans, and there's a ton of soluble fiber which brings the net carbs down.
They're also pretty damn tasty in stew.
Which brings me to the point of all this ramble about Nazi weather and paleo prostrating…
I made lentil stew because it's all crappy outside and it was really really good.
I ate it for dinner, then the next day, I put a cup of it in a bowl with some avocado and a fried egg on top and had it for breakfast. It was so delightful I had it again for lunch.  Riveting stuff, right?
BTW, this isn't a quickie dish. It's best made in a slow cooker and left overnight to simmer. You'll wake up to a house filled with amazing aroma.

Lentil curry stew recipe
Total Time:
4 hours
10 minutes
Perfect meal for a rainy day in California (omg, we so need it). Vegan + gluten free.
Ingredients
1 cup red lentils
1 big can of diced tomatoes
1 large onion, chopped
1 red pepper, chopped
3 garlic cloves, chopped
1 bag of shaved Brussel sprouts, or just run .5lb through a food processor to get them nice and chopped
3 cubes of bouillon, I had curry flavor, but use what you have
1/4 teaspoon of the following:
Coriander
ginger, dried or 1 teaspoon fresh
curry powder
cayenne pepper, opt out if you don't like spice
turmeric, feel free to be more liberal with this, it's very good for you
1 tablespoon of ghee or coconut oil
Instructions
In a pan, cook onions, peppers and garlic over medium heat for 3 minutes. Add the spices and and cook for another 2 minutes.
Add mixture to a slow cooker with remaining ingredients and cook over high heat for 4 hours, or low heat overnight.
Caren is a certified yoga teacher, fitness instructor and author of The Fit Habit.  Here she shares simple, low carb recipes, quick home workout ideas and practical ways to foster mind + body wellness.