Head's up, there might be affiliate links ahead!
This simple recipe for roasted red pepper soup with carrots and ginger is so good!  The warm ginger tones is perfect for those days when you're feeling under the weather.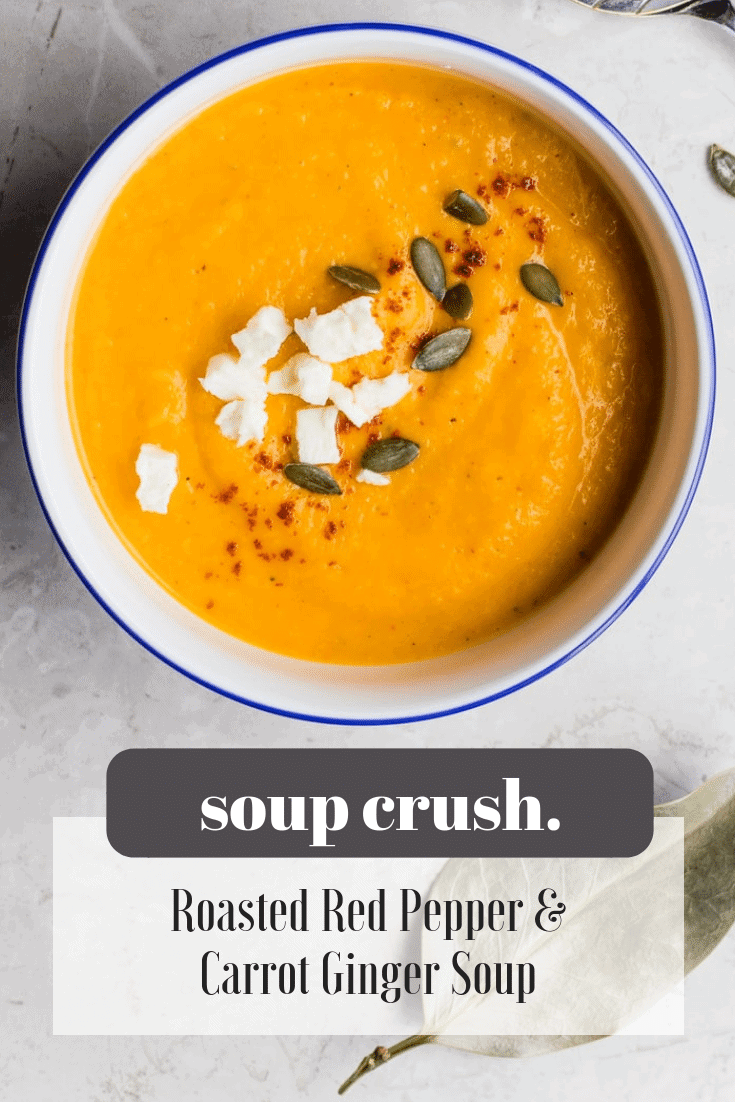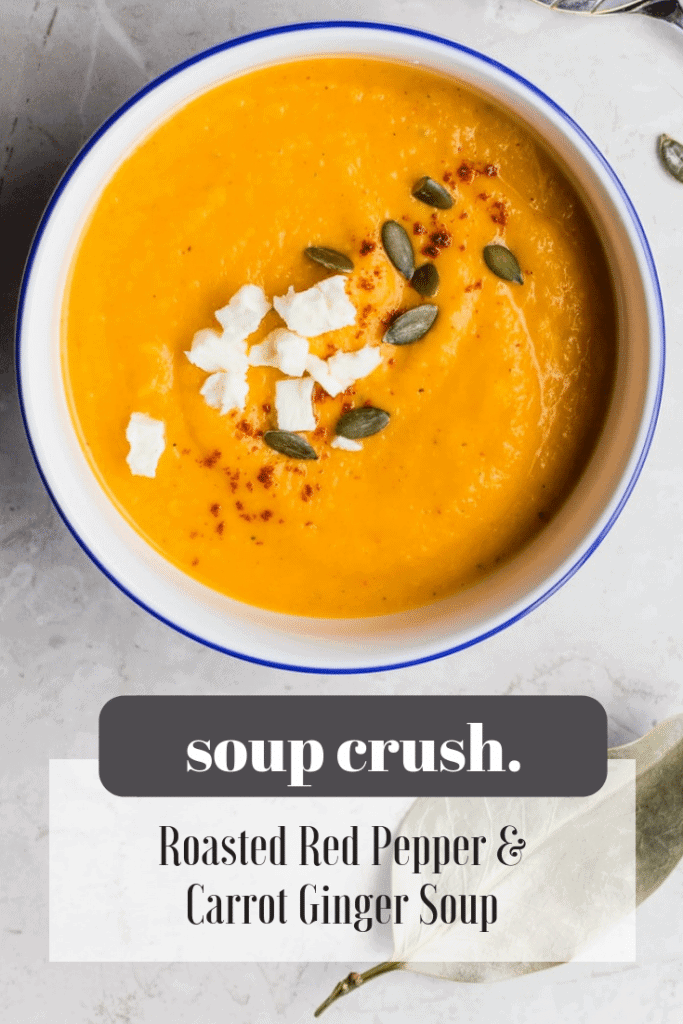 Hey friends – this recipe has moved over to Soup Crush.  If you haven't heard about it, it's THE best place to source healing, healthy and yummy soup recipes on the web.
Caren is a certified yoga teacher, fitness instructor and author of The Fit Habit.  Here she shares simple, low carb recipes, quick home workout ideas and practical ways to foster mind + body wellness.