Head's up, there might be affiliate links ahead!
How goes the January resolutions? 
We're almost halfway through the year and it's around this point where very often our "new year, new you" momentum has already dropped like a bag of rocks.  This naturally detoxifying soup is a great way to revive your waining healthy goals.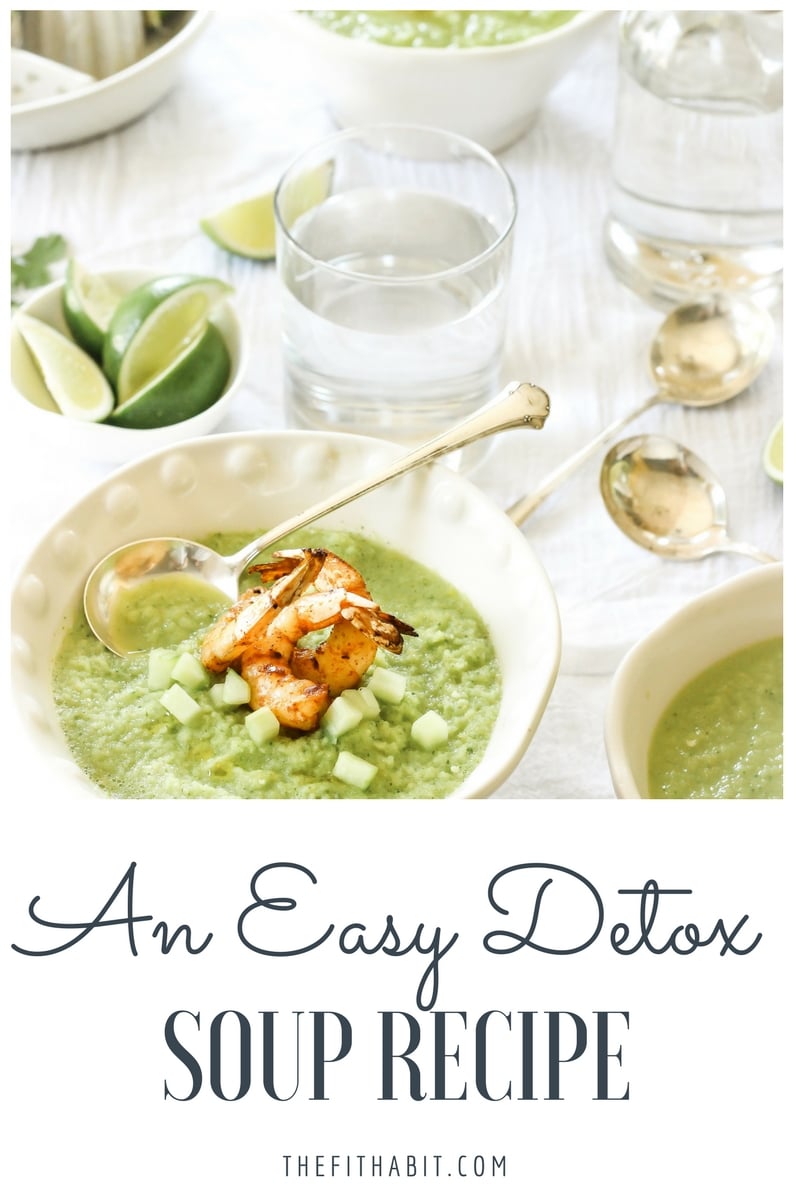 Well, have no fear.  Regardless of whether you resolved to eat healthier, lose weight or even just give your liver a break from the wine-o-poluza you indulged in over the holidays, I've got the soup for you (I say in my best Seinfeld Soup Nazi voice).
The creation of this soup recipe is inspired by the perennial favorite book, French Women Don't Get Fat.  Have you read it?  It's an interesting read, although I must say, I've been to France, and I did see some rather full-figured women…..
Maybe they were tourists?
The author shares an interesting life story, although her cultural defense of eating bunny rabbits and frogs was a little lame.  But the biggest takeaway I got from the book was her advice on eating leeks as a detoxifier and mild diuretic to get you started on your weight loss goals.
Another great detoxifier is Diakon radish (they look like white carrots, but taste more like a radish).  They're big in macrobiotic cooking and taste great on their own, braised in a little red wine, or in soups….like this one.
Ingredients for Detox Soup
3 leeks chopped
2 daikon radishes  chopped
1 head of kale broken into bite-size pieces
2 shallots diced
3 cloves of garlic diced
1-ounce ginger diced or pureed
2 cups veggie soup base or water
a dash of lemon juice
salt and pepper to taste
1tsp olive oil
Instructions for Making Detox Soup
Heat the olive oil in a large pot and add the chopped garlic, shallots and leeks.
Stir until translucent (about 5 minutes).  Add the ginger, daikon, and the soup base or water.
Bring to a boil and simmer for 15 minutes.
Add the kale, lemon juice and shoyu then turn off the heat and blend with an immersion blender until you've reached your desired consistency.
Salt and pepper to taste.
I must say this uber-healthy and ridiculously easy-to-make soup is surprisingly good for the few simple ingredients it requires.  Okay, I know it's green, and green soup isn't always the most appealing dish to look at, but trust me….looks can be deceiving.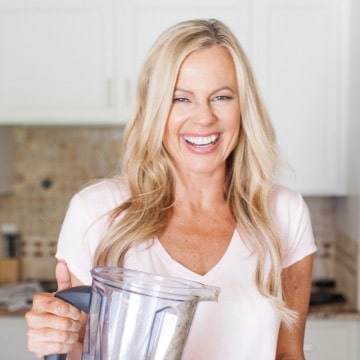 Caren is a certified yoga teacher, fitness instructor and author of The Fit Habit.  Here she shares simple, healthy recipes, home workout ideas and practical ways to foster mind + body wellness.