Head's up, there might be affiliate links ahead!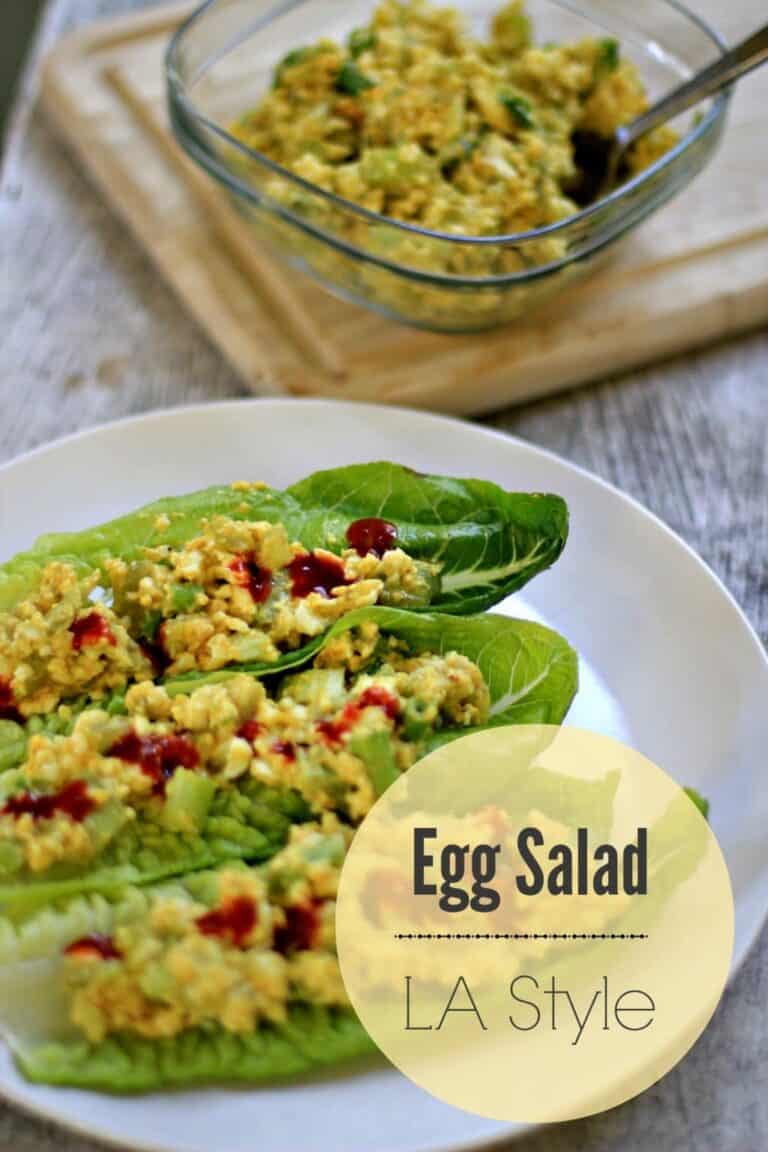 It's going to be around 90 degrees again in LA next week.  It was last week too, but for a hot second it jumped down to 65 (and we all ran in doors and wore puffy coats for 72 hours), and now it's getting hot again.
I'm not a super fan of LA, but I'll take this weather over my home town (the tundra's of Toronto) any day.
So what do people eat when it gets real hot outside?
Egg salad. LA style, of course.
I haven't made egg salad perhaps ever.  For the first 90% of my life, I've been terrified of fat, so it was always an off-limits food for me.   Now that I've come to appreciate fat as my friend, I'm surprised it's taken me this long to dive into this classic from my youth.
And the LA style bit?  We don't eat carbs down here, so you have to get a little creative with the vessel in which egg salad is consumed.  
You can do a lettuce cup type thing, or you can do what Jennifer Anniston apparently does, and pick the innards out of a bagel and use the "shell" as a fake egg salad sandwich.  They don't call this place the mecca of creativity for nothin!
Personally, I like to stuff the egg salad into a low-carb tortilla and call it a meal.  It's also great over a bed of greens!  Don't be afraid to drop 1/2 a cup of this stuff over a bed of arugula and have at it.  It's not only high in protein and super low in carbs, it's also incredibly versatile and perfect if you're trying to lean out for your "summer bod".
Whether you're trying to lose weight or not – this egg salad is a perfect summer go-to on repeat and perfect for sunday meal prep!
Egg Salad (LA Style)
Only in LA is the egg salad made in such a way that it's intended to keep you lean. Fortunately, this recipe will do that, but it will also keep you satisfied and happy because it tastes amazing!
Ingredients
3

hardboiled whole eggs

3

egg whites

1

cup

finely chopped celery

1/4

c

chopped green onion

1/2

mashed avocado

1/4

c

cottage cheese

1/4

c

greek yogurt

or you can skip the cottage cheese and do all yogurt

salt & pepper to taste

1/4

tsp

tumeric

1/4

tsp

paprika

optional
Instructions
Once eggs are cooled, peel and add to bowl.  Mash into little pieces.

Add remaining ingredients and mix well.

Season at the end.

Keep it in the fridge for a few days and use it to top salads or make it the main dish!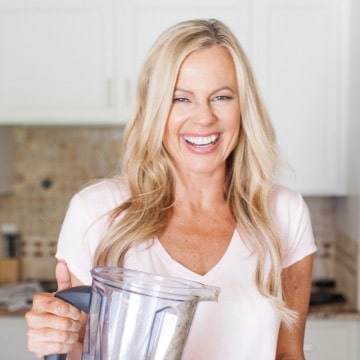 Caren is a certified yoga teacher, fitness instructor and author of The Fit Habit.  Here she shares simple, healthy recipes, home workout ideas and practical ways to foster mind + body wellness.