Head's up, there might be affiliate links ahead!
21 Day Fix Extreme review: This is my all time favorite workout because it works. But to be clear, it's not for beginners.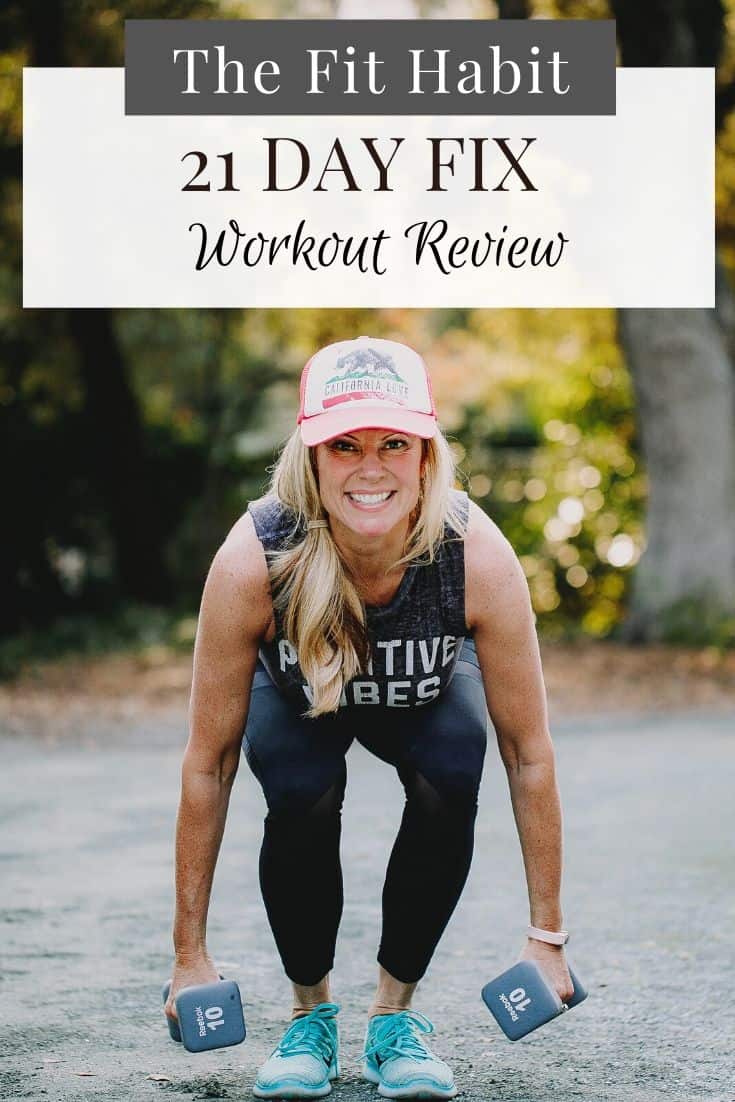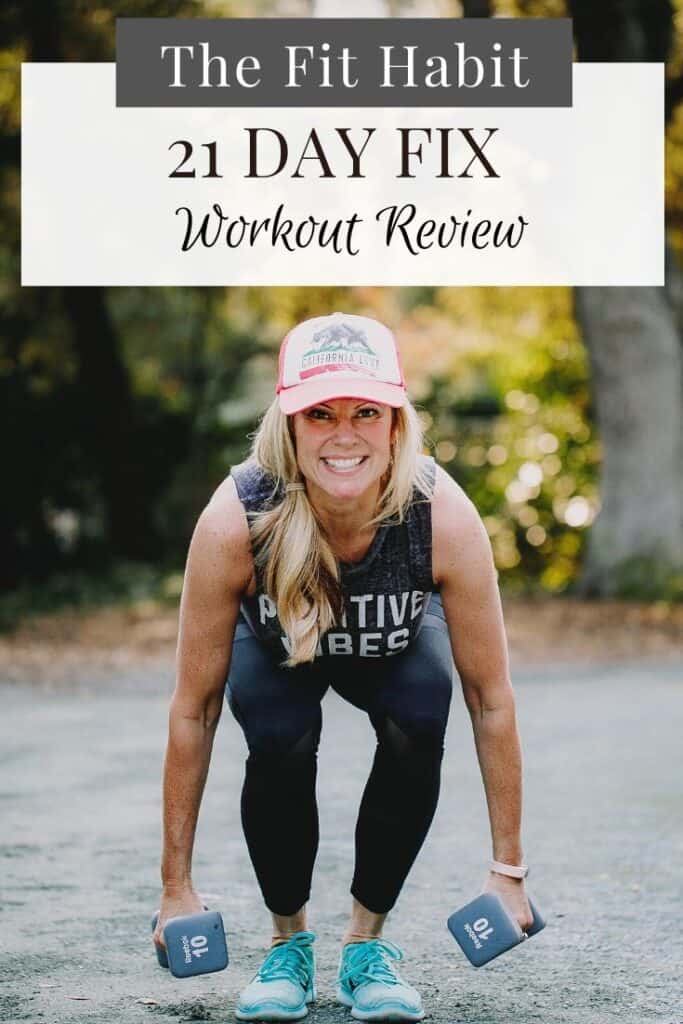 I was referred to the 21 Day Fix Extreme workout by a friend of mine who is in great shape, so I figured if it gave her the results she had, I'm in. She was very clear that I should get the extreme version instead of the regular one, so that's what I did!
Honestly, I signed up assuming that an at home workout couldn't be that hard, and boy was I in for a surprise!
I consider myself to be in reasonably good shape and I've been through P90X in the past, so I figure this would demand a similar level of exertion. Oh, dear Gawd I was wrong. I have to say, I was HUMBLED.
What you need to know about 21 Day Fix Extreme.
It will give you great results, but you need to be prepared for the intensity.
The program has been created twice – the first time it was recorded as 7 workouts that are repeated 3 times each for a total of 21 days. The second time, they recorded 21 individual workouts that build with intensity so it's not as hard on day 1.
Both versions of the program are available on Beachbody On Demand (which I LOVE) and I'm warning you now, the first workout starts with Plyometrics. This is the hardest of all of the workouts in the program, so I'm a little surprised it's the first one. It's basically jumping with weights and if that sounds challenging, you're on the right track.
The trainer, Autumn Calabrese uses this program to prepare for bikini comps, but I assure you, I never wanted to cry during a workout when I was training for my competition. Truthfully, that's because I didn't have an in-person trainer pushing me when I worked out (I used an online coach), so I was able to go at my own pace.
21 Day Fix Extreme pushed me in a good way.
It was really out of my comfort and ability zone. Sure, I could have stopped the program or used lighter weights, but I WANTED the push. I seriously have not worked out that hard in a long time and it felt AMAZING. When the full program arrived, I went through the full 21 days, following the workout calendar to a tee. Knowing exactly what I had to do every day was super helpful.
Check out the 21 FIX Extreme Workout Calendar
Is the 21 day fix low carb?
The short answer is "not really", but it really depends on where you're starting from. If you're eating a high-carb diet right now, then you may find 21 Day Fix Meal Plan to be lower-carb and following it is going to give you great results. However, if you've been around here a while, you know I keep my carbs to a minimum and aim for fat-adaption as that's what works for me, so I created my own 21 day fix low carb meal plan.

More importantly, I saw results. Not over-the-top results (it's only 21 days and it's not a miracle maker), but I went from 140 lbs to 137 lbs (which is awesome for me) and more importantly, I could see a difference. I had let my waistline go awry over the holidays so this brought me back to a place where I felt more comfortable.
Here's what's included in the program:
8 workouts – all 30 minutes (except for one 10 minute core session)
It covers upper and lower body through strength training, plyometrics, cardio and then a few recovery workouts with yoga and pilates.
The program is designed so that you workout every single day, with some days being more intense than others.
My favorite workout is the plyometrics. You can FEEL your fat crying with that one.
My least favorite was the pilates. The instructor uses bands which I'm not a fan of, so I just opted not to use them and had a better overall experience without them.
Will I get better results using Shakeology or the Performance Line?
If you're afraid you don't have the chops for working out, I recommend getting the Performance Line Pre-Workout as that will give you additional energy to make it through the intensity of some of the workouts. The Post-Workout shake will help with soreness and recovery. You could also do this with Shakeology, but personally, I think the best results come from the performance line products.
Would I recommend the Extreme or Regular 21 Day Fix?
I can honestly say that both versions are amazing (and I say that as someone who has invested a LOT in online coaching as well as being a certified trainer myself). I would recommend the Extreme version with the performance pack to anyone who has some background with weight lifting or a workout program in general who want incredible results. If you're just starting out, don't throw yourself to the lions right away. Start with the regular 21 Day Fix with the superfood bundle and see how that feels.
You don't have to choose between 21 day fix and the extreme version. They're Both Available on BOD.
If you're thinking of investing in one of these programs, make sure you don't order the single workout DVDs. Instead, get the year-long membership to Beachbody on Demand (which is like the Netflix of workout program) and that way you have access to both of them. Try them both at no cost and see which one is best for you. The best part is that you have access to ALL the workouts offered by the company, which is well over 500 at last count.
As I mentioned before, if you want the absolute best results, I highly recommend ordering Beachbody on Demand with the Performance Line. You can't go wrong with that combo, AND you get free support and accountability from me 🙂
If this is something you're interested in trying, you can buy it through me (in full transparency, I receive a profit share from it, so I AM incentivized), but I don't care where you buy it as long as you give it a try. If you're like me, and you don't have a lot of time to dedicate to working out and you think gyms are absolute dream killers, then you will love this program. The 100% guarantee is also a bonus, but trust me when I say, you're going to love the shit out of this program.
xo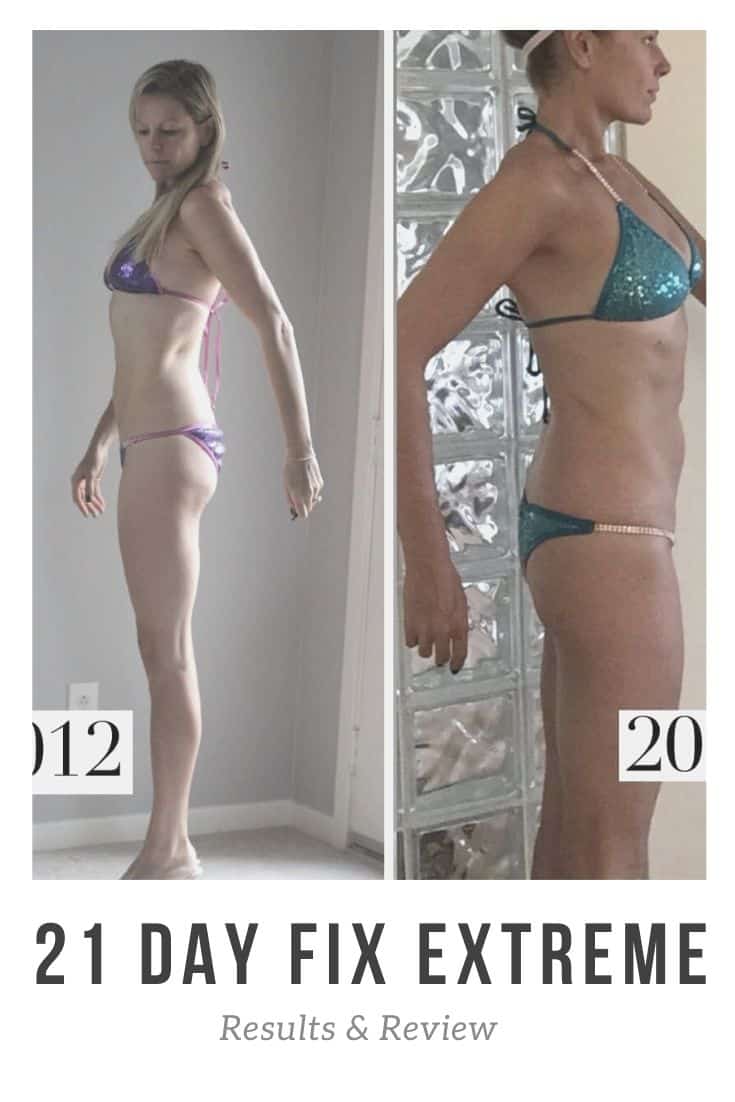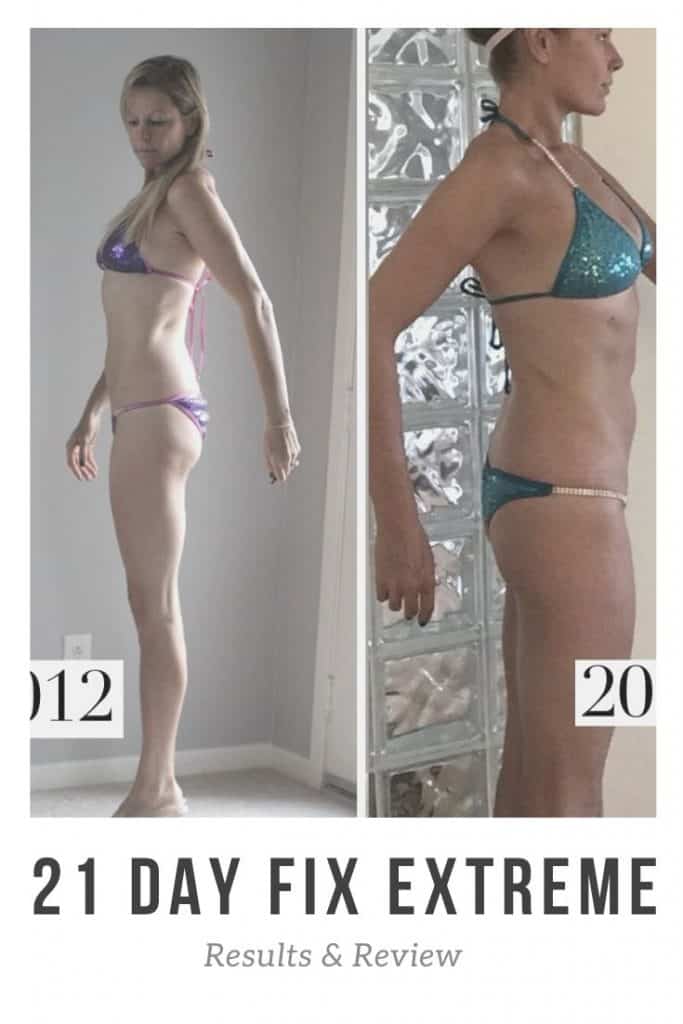 Caren is a certified yoga teacher, fitness instructor and author of The Fit Habit.  Here she shares simple, low carb recipes, quick home workout ideas and practical ways to foster mind + body wellness.