Head's up, there might be affiliate links ahead!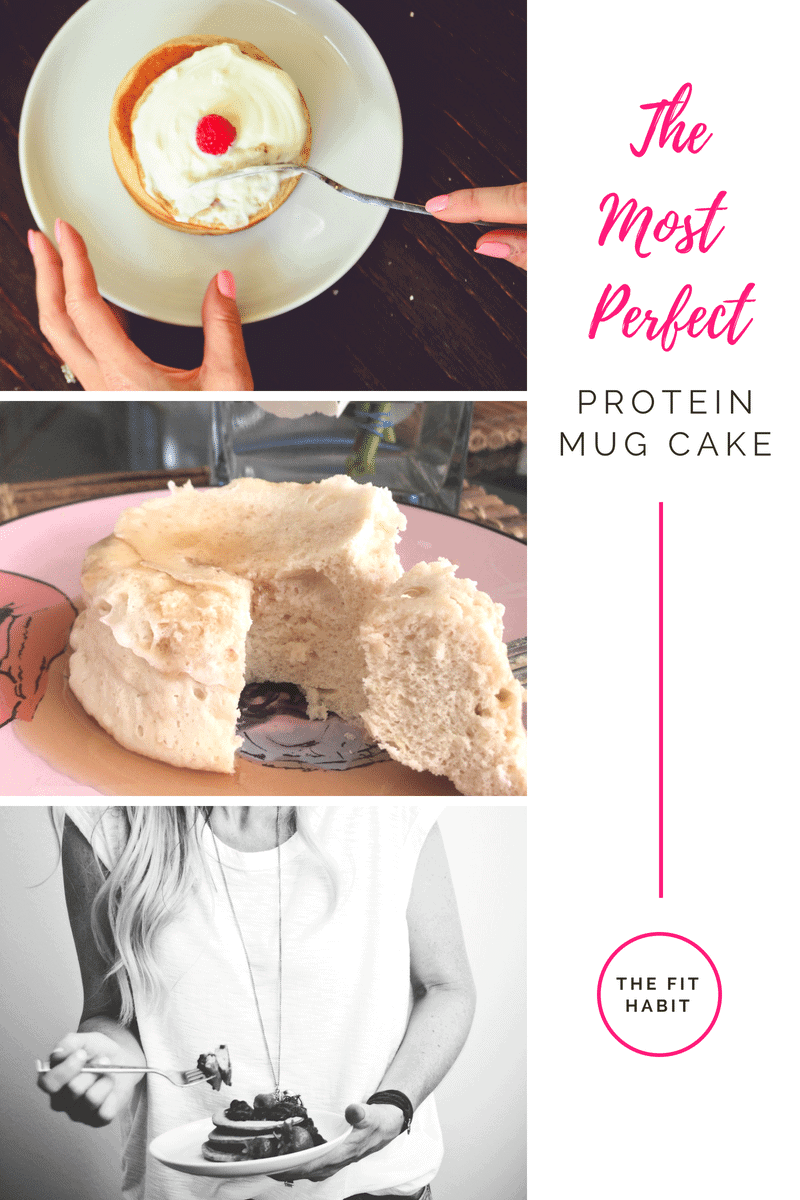 I have been working super hard on tracking macros lately.  Not just because I think it's beneficial for my own accountability, but also because I'm working on a simple macro planning and tracking program for you guys.   Personally, I think macros and flexible "dieting" (if you can call it that) is the most successful way to understand exactly how much you're consuming and where you can have the greatest success with nutrition improvement.
To that end, I have been playing around with super simple recipes that are easy to track and delicious to consume!  This is one of the many that I've been working on.  I hope you enjoy not only how good it tastes and how it will quickly curb a craving while feeding you oodles of healthy protein, but how simple it is to make – 60 seconds in the microwave, baby!
PS – this is so much better topped with Walden Farms Sugar-free Pancake Syrup 🙂
Enjoy!
Vanilla  Protein Mug Cake Recipe
Prep time: 60 seconds
Baking time:  60 seconds
1 scoop vanilla protein powder (I'm loving Nicole Wilkin's Vanilla Cupcake nPower protein right now as the macros are awesome)
1/2 tsp baking powder
2 sachets of stevia
1/2 tsp vanilla extract
Dash of salt
2 tbsp egg white
2 tablespoons almond milk
Directions
Mix dry ingredients in a mug
Add wet ingredients and mix until ingredients are blended and wet.
Microwave for 60 seconds.
Macros: 138 Calories, 1.8g fat, 8.5g carbs, 1g fiber, 1g sugar, 24g protein.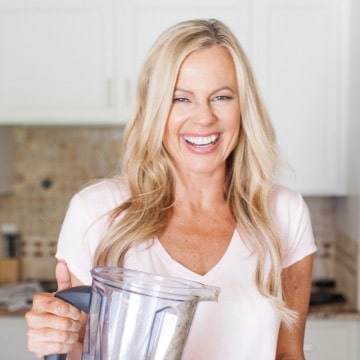 Caren is a certified yoga teacher, fitness instructor and author of The Fit Habit.  Here she shares simple, healthy recipes, home workout ideas and practical ways to foster mind + body wellness.