Head's up, there might be affiliate links ahead!
The latest trend in home fitness is kicking it old school with a simple step and a 20-minute sweat. Scroll down for a free workout in this blog post.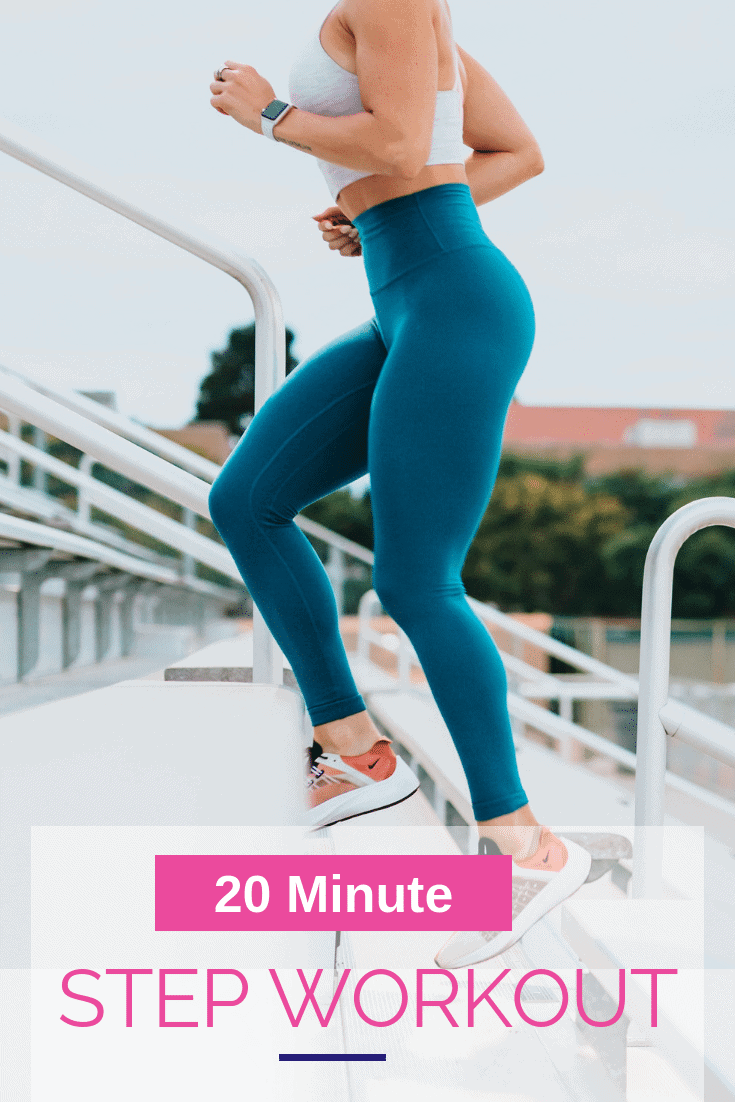 Ok, I've got a lot to say about this program (good and bad), so grab yourself a cup of something and let's get down to it. Sorry, long post, but you can skim for the parts that interest you.
First up, if you're not familiar with Transform 20, it's a step aerobics program that's been amped up to reflect what we know to be effective for fat loss in today. It's an intense, 20-minute workout that focuses on bodyweight moves that build strength and burn fat. This is a full-body workout that will change your body composition through high-impact moves mixed with core and lower/upper strength work. There are some bonus workouts that include hand weights, but the program itself doesn't require anything other than a small step and a willingness to work hard for a short burst of time.
How effective is it?
Very.
It's designed for cutting + sculpting – not bulking
I've been doing this for 5 weeks and I'm leaner than I was throughout Lift 4. Now that program was designed for a different set of results – more muscle growth and belly fat reduction. This program is a full body cardio/body weight strength program, designed to get you cut. So, if you're into bodybuilding competitions, you'd get this analogy – Lift 4 is your bulk phase, Transform 20 is your cut phase. If you're not into bodybuilding, but you want to get cut, this is one of the best programs Beachbody has developed for that exact result, yet.
It's designed to help you get past your limitations
So much of what holds us back from being fit is self-imposed limitations and struggle. The name "transform" isn't just referring to cutting fat, it's also focused on transforming mindset. Now, some of that effort is based on "rah rah, you can do it" messages, which work for some (not so much for me), but there's another reason why this program is so powerful for transforming mindsets – it's so short. Honestly, the one thing I've noticed most about this program is that it's helped me get into a routine of working out first thing. Typically I dick around until 10 am before I get my workout in, but because this is only 20 minutes, I'm far more likely to say – okay, let's just get this over with so I can shower and get on with my day. That's super powerful.
How hard is it?
I give it a 4 out of 5 on difficulty.
You are moving fast for that 20 minute period. There are no stops. There's also a lot of jumping, some plyometric moves and lots of up and down movement, but the reason I didn't say 5/5 is that there's a modifier for everything. In fact, even though it's a step program, you could do every single move without a step and still get an amazing (albeit easier) workout.
How Annoying is it?
I know you're wondering this (with good reason). Shaun T is very low on the "annoyment" (<-totally made that word up) factor. He's not obnoxious, he doesn't tell bad jokes and you can tell he's very audience focused. You can listen to him without wanting to punch him in the face, even when he's pushing you hard.
Is it Good for Folks with Knee/Hip/Back Issues?
No. I mean, you could do it, but you'd have to modify the heck out of it. You'd get a much better workout from PiYo which is ideal for folks with issues like that.
How Long Is Transform 20?
It's 6 days a week for 6 weeks. That's 36 different workouts folks, just for one single program. That's a deal. BTW, if you're freaked about working out 6 days a week, just drop the "balance" workout. That's what I do.
Do you need the step for Transform 20?
Technically no, but again, if you don't want to buy a step (which is only $35 on Amazon), then just pick a different workout. Go for T25 if you like Shaun T's workouts. It's only 5 minutes longer per workout and no step required.
Can I Do this Program with You as My Coach?
Why yes, so glad you asked! Fill out the form below and I'll get right back to you. First I want to ensure this is the right program for you before I have you purchase anything.
How much is Transform 20?
It depends on the program you choose, but you can get it for $160 at the time of this posting. That doesn't include the step mind you, but it does include a month of superfoods and year-long access to all the programs on Beachbody's platform, so if for some reason you don't like Transform 20, just pick something else and go.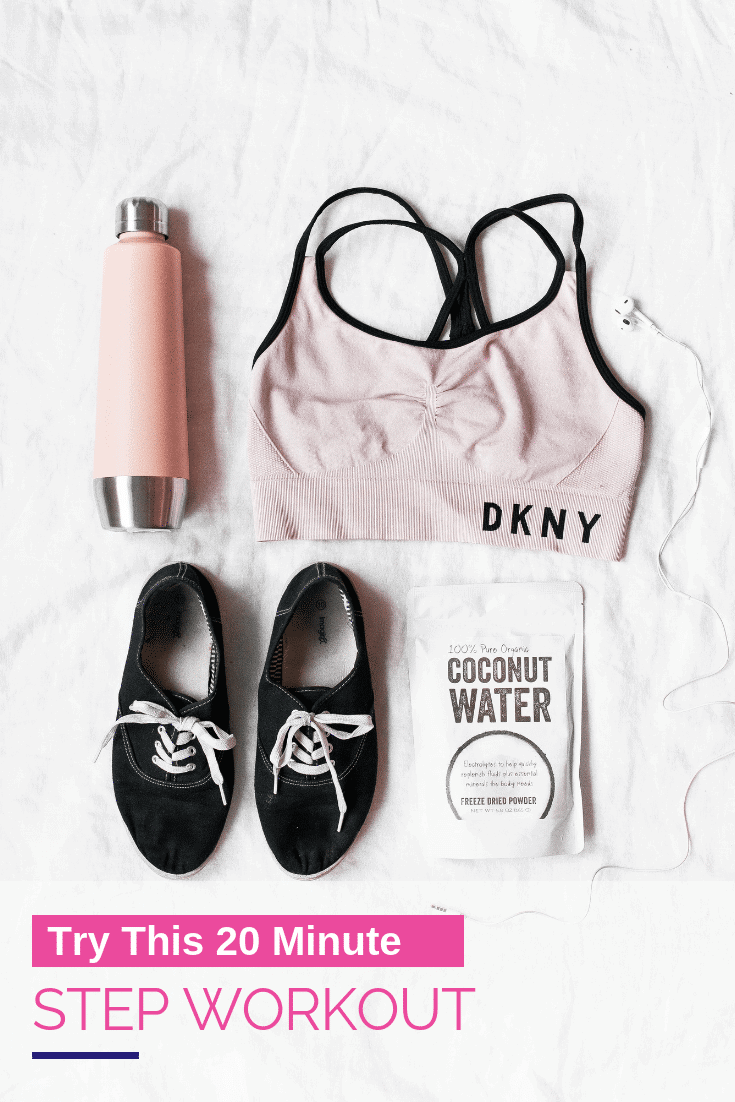 What I love about the program after 5 weeks
It's short. I'm a HUGE believer in shorter, more intense workouts. I don't love to exercise, but if I know it's going to be over and done in 20 minutes, it's easier to get out of the way. That's a huge mental block for lots of people, so I think this is a powerful solution to the "I don't have time" complaint.
I also love that it offers weight training options as well (in the bonus workouts). I don't love to do too much cardio, so having the option to just lift on a few days, really makes the workout more comprehensive in my eyes.
I love Shaun T. He's genuinely invested in the audience which I love. It's not "all about him".
The results come quickly. It's easy to start seeing momentum – provided you're consistent with the nutrition element and the workouts.
They're fun. Okay, I don't love exercise, but if I have to do something, a step class has a nostalgia that I can appreciate.
What I don't love
Shaun T goes overboard on the "you can do it" talk. It's a bit over the top.
There are some cheesy voices overs. I can't even explain them, and they don't happen all the time, but it's weird matrix-like voices that periodically show up.
The moves are really fast. If you're uncoordinated, it's difficult to follow. Fortunately, no one is watching.
I think they would be more effective if you could have your heart rate up just a little longer. I think 25 to 30 minutes is truly the sweet spot for intense workouts.
Should You Try Transform 20?
If you're okay with working hard for a short period of time, yes, I think you would benefit from trying it. If you hate it, there's always a money-back guarantee for the first 30 days, so the risk is minimal. However, if you have issues with jumping around, try something like PiYo, the 3 Week Yoga Retreat or 21 Day Fix instead.
Bonus – Try A Transform 20 Workout for free
If you're curious to see what the program is like, give the trial workout a whirl. It's helpful if you have a step, but it's still doable if you don't.
If you want to try it, and you purchase it through me, I'll be here to coach you through it. But regardless of where you buy it – I do think it's worth the investment if you're willing to put in the effort.
Good luck and let me know if you have Q's!  If you'd like to buy the program from me, please fill out the form below and I'll follow up within 24 hours.  My coaching support is free with the purchase of the program.
HTML Forms powered by
Wufoo
.