Head's up, there might be affiliate links ahead!
Let it be known that I created this recipe in 94-degree heat at the cabin, so I literally "slaved over a hot stove" for you guys. I did this out of a deep sense of personal guilt for hammering you with posts about my inner turmoil's rather than blogging recipes…which is what one typically does on a food blog.
Anyway, please accept my apologies in the form of this awesome breakfast option for you paleophiles who often complain there's nothing to eat in the morning besides eggs. If you miss bread, you'll probably love this. Even if you don't miss bread, you will love this. I promise.
Personally, I've grown up on this stuff. Irish potato bread is a key component to an "Ulster Fry"; a heart-attack inducing, pig-fat laden breakfast that Irish people indulge in after Sunday Mass. Now, I don't eat sausages and bacon and I don't go to mass on Sundays anymore, but I'll eat this potato bread until the cows come home (which they do in Ireland).
I've somewhat bastardized the original recipe to healthify/paleoize it, but the fundamentals are the same. And it's really easy.
Enjoy!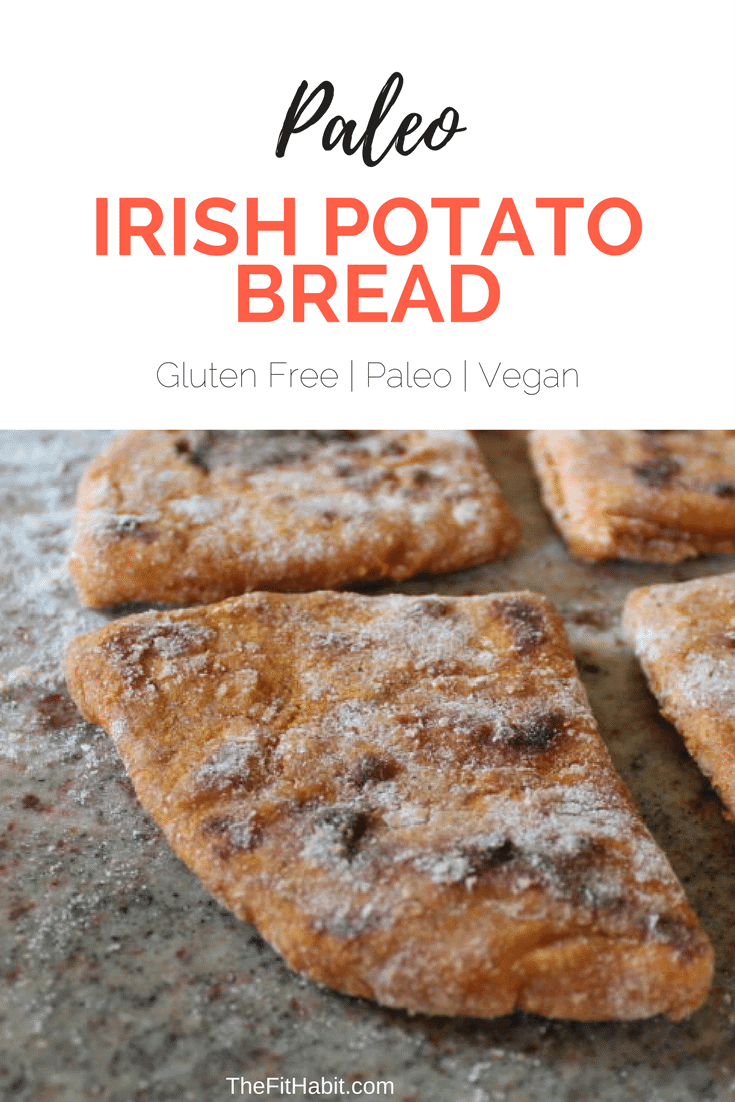 Paleo Irish Potato Bread
Cuisine:
paleo, vegan, vegetarian, clean
Author:
An awesome addition to a weekend breakfast or brunch that you can easily make in advance. True paleo comfort food!
Ingredients
4 medium red potatoes
1 medium sweet potato (optional – can use all red if you want)
2 Tablespoons Gluten-Free Baking Mix (and more for later)
2 Tablespoons olive oil or butter
Salt and pepper to taste
Instructions
Peel potatoes and boil until soft.
Drain water and add butter or oil and salt and pepper to potatoes and mash well.
Add 2 tablespoons of baking mix and combine until you have a dough consistency (add more flour as needed, but use sparingly)
Sprinkle more flour on a flat surface and roll dough to a ¼ inch thick circle
Cut circle into slices like a pizza
Lightly grease a pan on medium heat and add slices. Cook for 3 to 5 minutes and then flip. The bread should be golden brown on each side.
Remove from pan and devour immediately, or keep it in the fridge and just reheat on a pan when you're ready to eat.
Caren is a certified yoga teacher, fitness instructor and author of The Fit Habit.  Here she shares simple, healthy recipes, home workout ideas and practical ways to foster mind + body wellness.