Head's up, there might be affiliate links ahead!
You guys, Barre Blend is the latest program that Beachbody is releasing in January 2020 and I'm so excited! As you may know, I'm a Piyo-trained fitness instructor and a many of the moves are barre-inspired. This style of workout is my JAM! It might be yours, too. Read on to find out!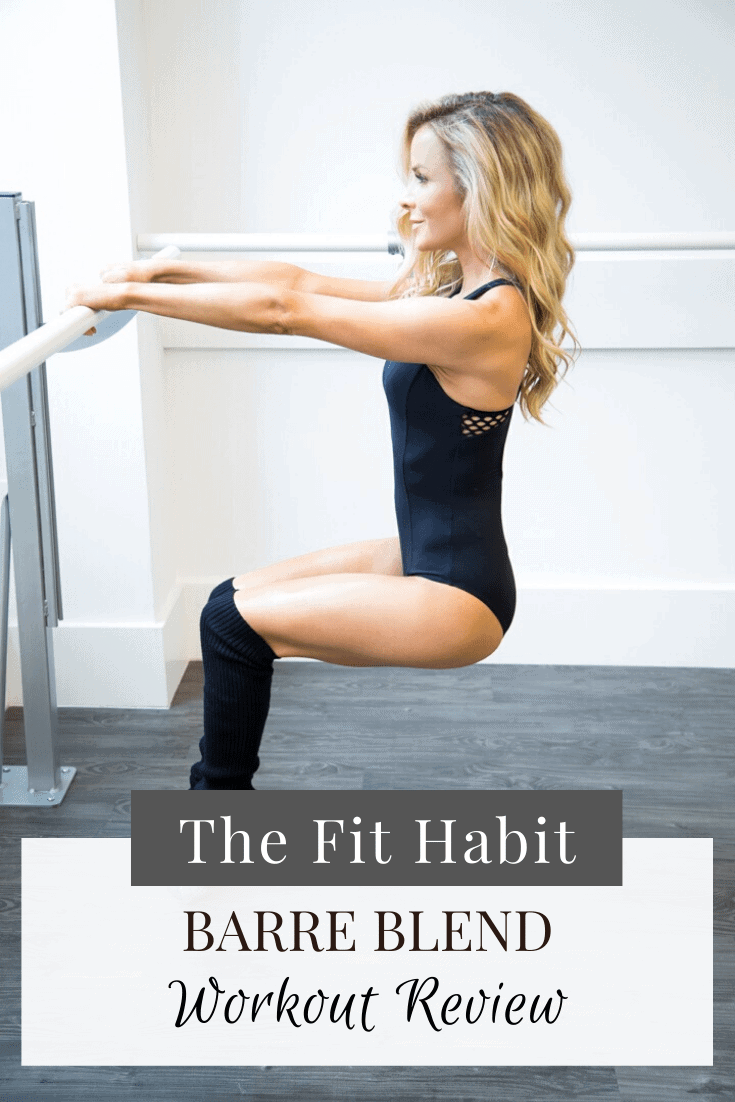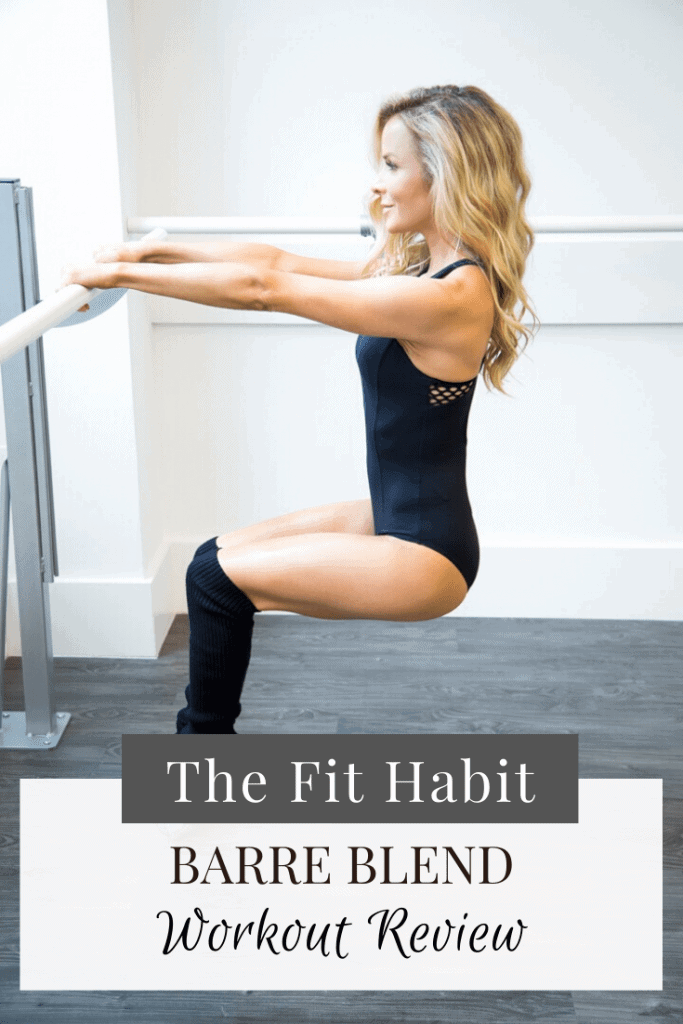 What is Barre Bend?
This is a 60-day program designed to develop a lean, toned physique through a fun fusion of ballet barre, Pilates, and cardio interval training.
Here's some quick facts about the Barre Blend program:
Each unique workout is between 30 to 40 minutes long
Emphasis is on low-impact work (if you liked Piyo, you'll love this)
Equipment required is 1 – 5lb weights. Barre socks are optional
You don't need a barre for this workout. Anything that's sturdy like the back of a chair or a stair rail will do!
Here's a quick overview video.
Note: This isn't the sample workout, just a 2 minute highlight reel. Keep scrolling for the workout 🙂

What fitness level is required for this program?
It's designed for beginner & intermediate fitness enthusiasts. As always, there is a modifier if you're a newbie to working out, but you can also challenge yourself by using heavier weights if you want!
Barre Blend Results: What to Expect
I'll be honest, this is not the workout for you if you're trying to aggressivly build muscle. That said, if you're looking to develop long, lean, toned arms and legs, then look no further. The small muscle movements and time under tension in this workout will create muscle without the bulk. It will also improve flexibility and your mindset as so much of barre is about getting centered, balanced and aligned.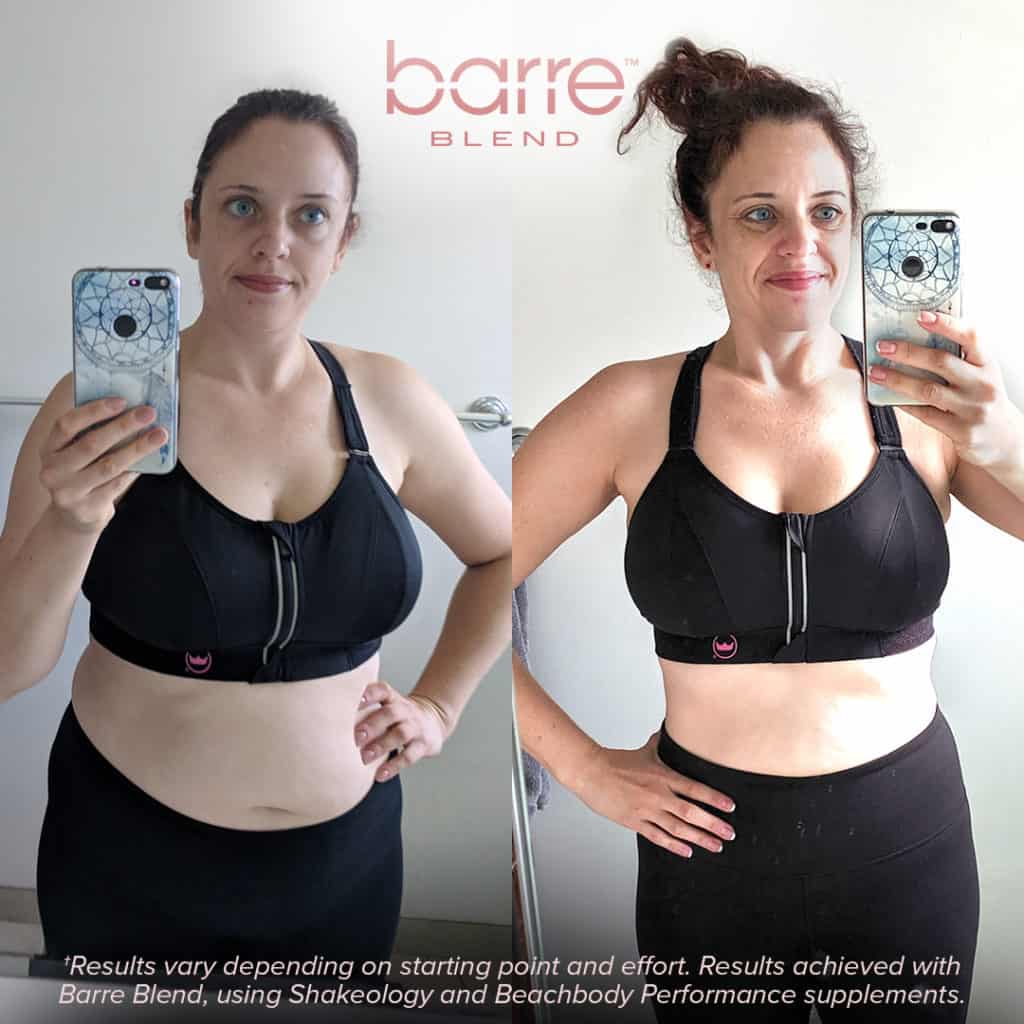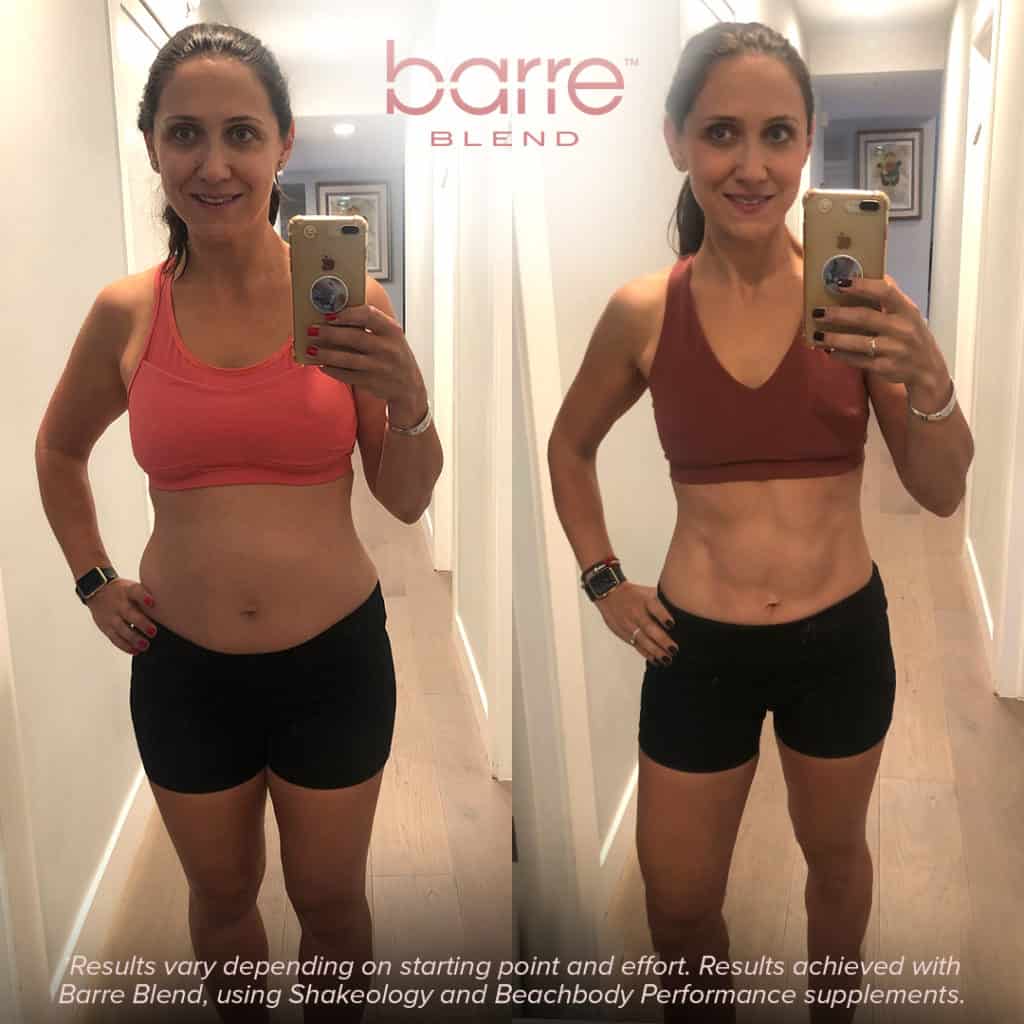 How much does Barre Blend Cost?
Barre Blend will be $180 USD when it launches in January, but if you buy it in December, you'll get $20 off. Keep in mind, you won't have access to it until January, so you're buying it at the pre-launch price.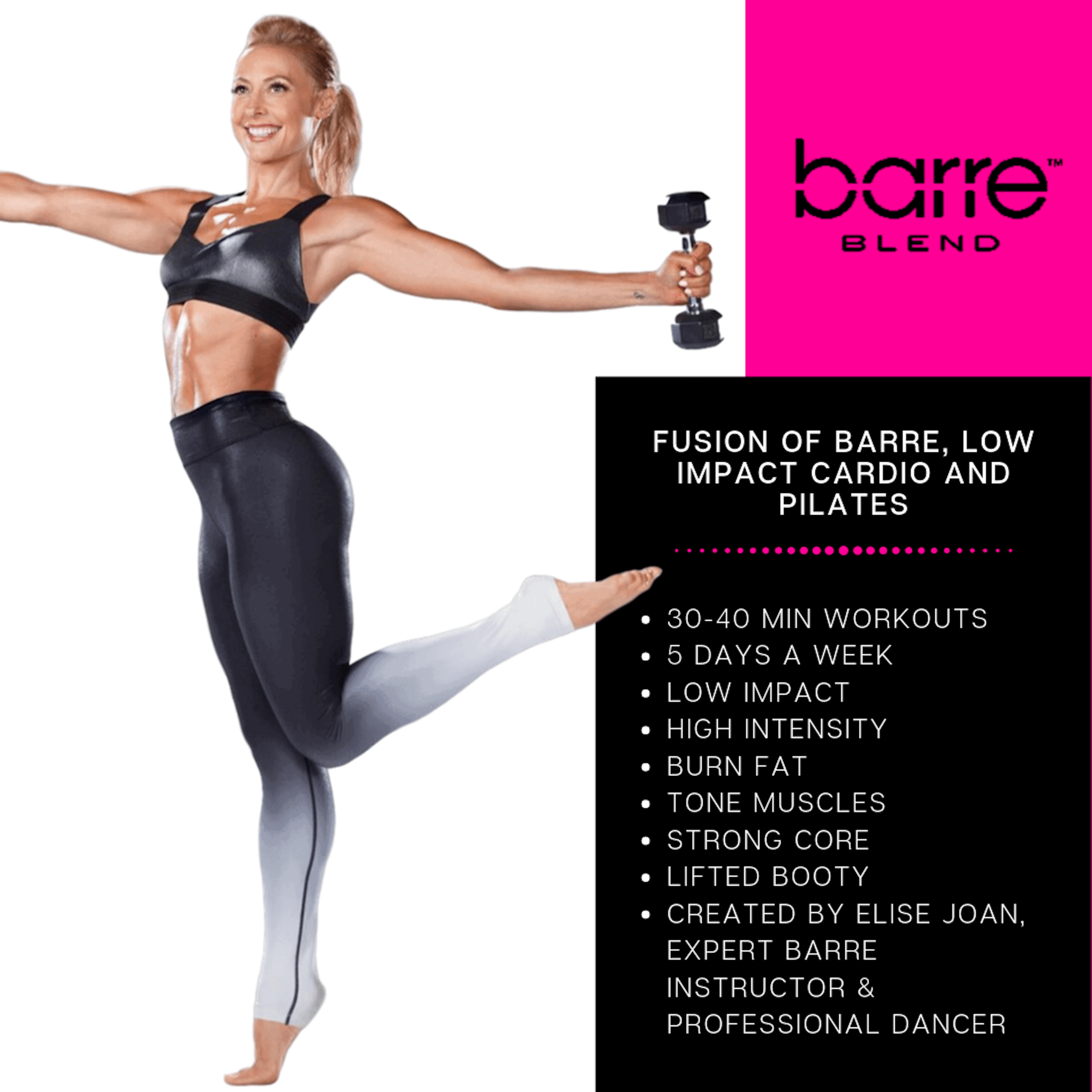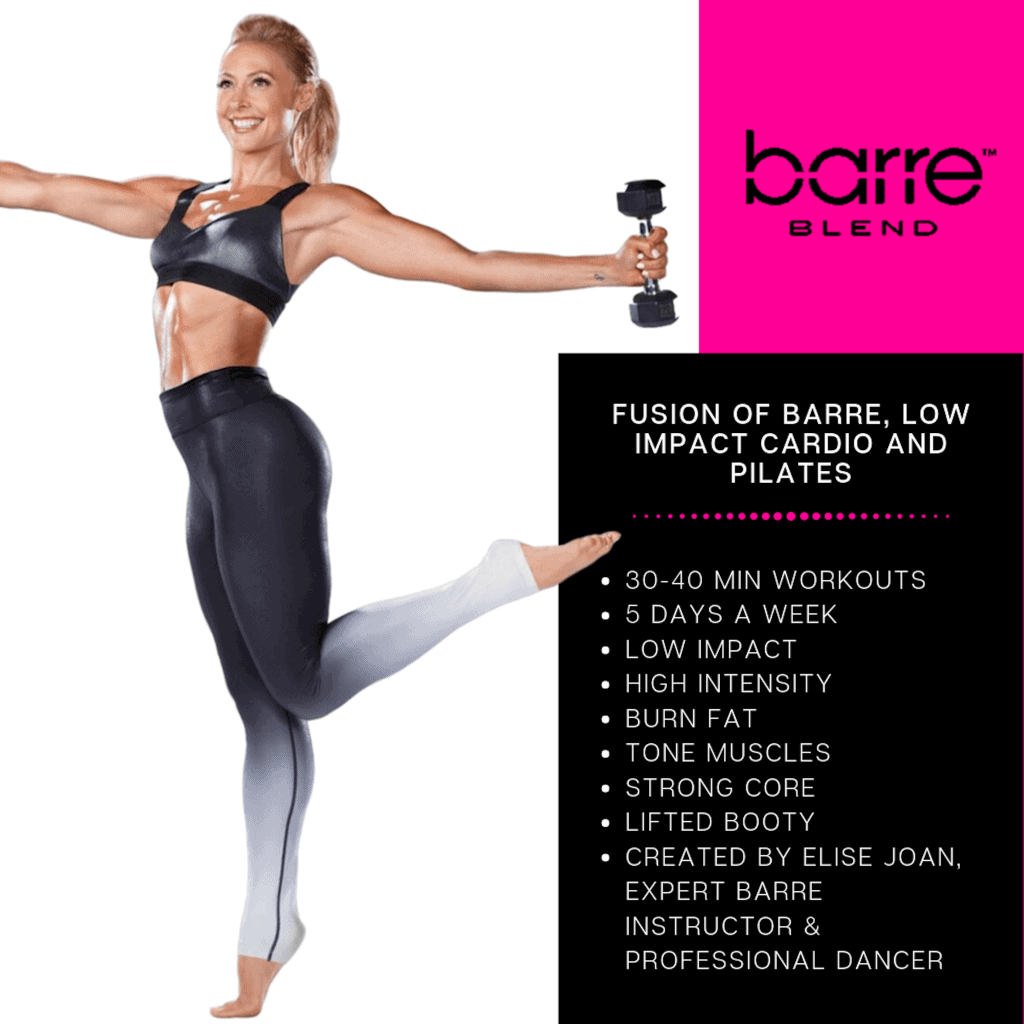 Will Barre Blend be as good as Pure Barre or Barre3?
Find out for yourself! Here's a free sample workout, but please note it will expire on Dec 16th, so try it now, before it goes!
Are you interested in signing up for Barre Blend?
I'm going to take a small group of women through the 60 day experience in January. It will be great accountability and there will be plenty of support with nutrition as well. If this sounds like something you'd like to do for yourself at the top of the year, fill out the form below and I'll follow up when the workout releases in December (at the reduced price).
Caren is a certified yoga teacher, fitness instructor and author of The Fit Habit.  Here she shares simple, low carb recipes, quick home workout ideas and practical ways to foster mind + body wellness.