Head's up, there might be affiliate links ahead!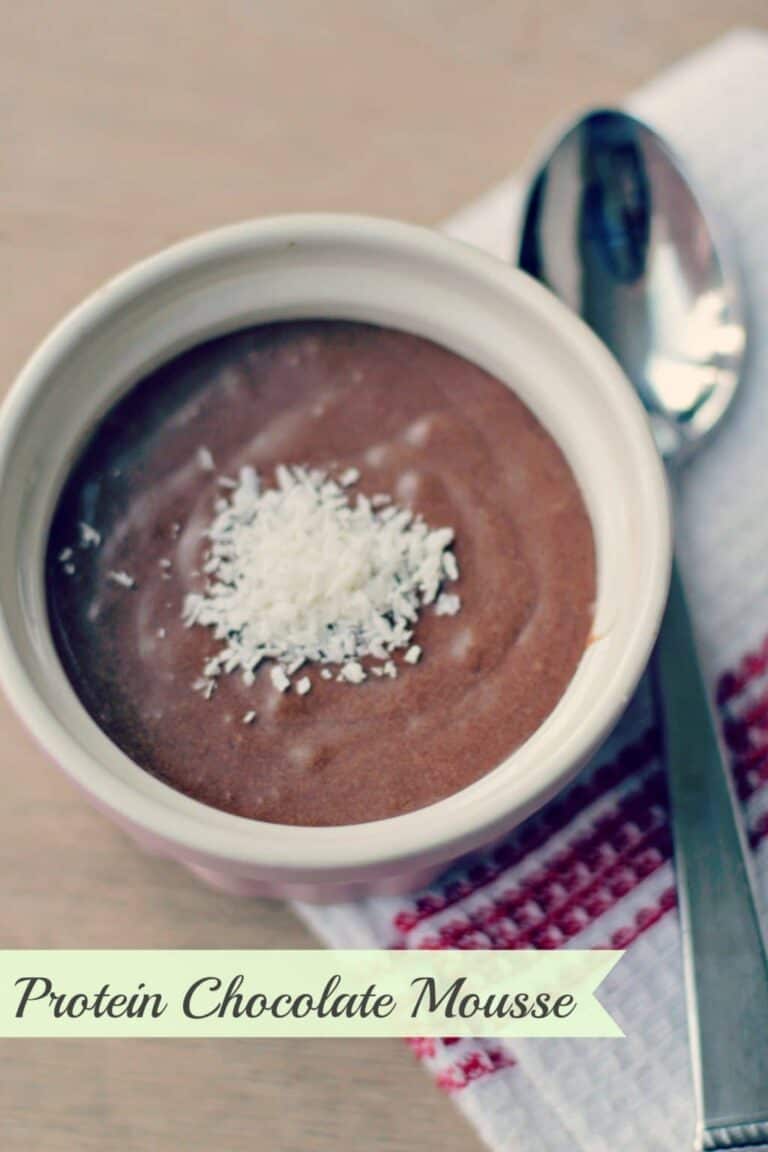 This little cup of heaven was inspired by a lunch hour need for something decadent.  I wasn't craving sugar necessarily, but I wanted something comforting that didn't involve a vegetable or a piece of fish.
I'm so over fish.
So instead of taking my protein powder straight up (as I usually do), I tossed it in my food processor with a banana, some raw cacao and a little coconut cream I had stashed in the fridge for such an occurrence.
BTW, Trader Joe's Coconut Cream (in the brown and white can) is the next best thing to Real Housewives and a generous glass of Cakebread Chardonnay.  It's seriously magic.
So I whizzed these things together, and yes, I even added a teaspoon of stevia (somebody call the paleo police) and it was so good, I almost cried.
Today is day 13 of this Whole30 experience, which has been difficult for me to say the least.  I've fallen off the wagon more than once.  Stevia, protein pancakes and wine are all on my hit list of epic fails this week, but that's okay.  Overall, my diet is way more tightened up than it was just two weeks ago, so I'm not going to beat myself up about a few slips.
Meanwhile, here's the details on the magic moouse.
You. Will. Love.
Almost Paleo Protein infused chocolate mousse Recipe
I used Isagenix IsaLean protein powder the first time I made it, and then tried it again with Optimum Nutrition. It didn't turn out as thick, but both options went down with no complaints.
Ingredients
1

scoop protein powder - use chocolate for a stronger flavor

1

banana

2

Tbsp

raw cacao

2

or 3 Tbsp Trader Joe's Coconut Cream

1

Tbsp

Stevia

optional if you're on some crazy paleo diet like me
Instructions
Blend well in a food processor, then om nom nom till it's all done.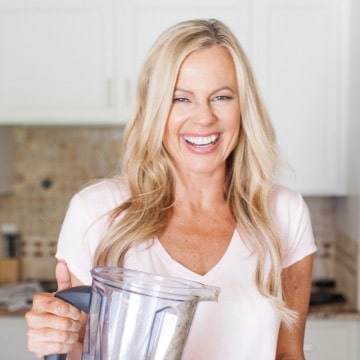 Caren is a certified yoga teacher, fitness instructor and author of The Fit Habit.  Here she shares simple, healthy recipes, home workout ideas and practical ways to foster mind + body wellness.