Head's up, there might be affiliate links ahead!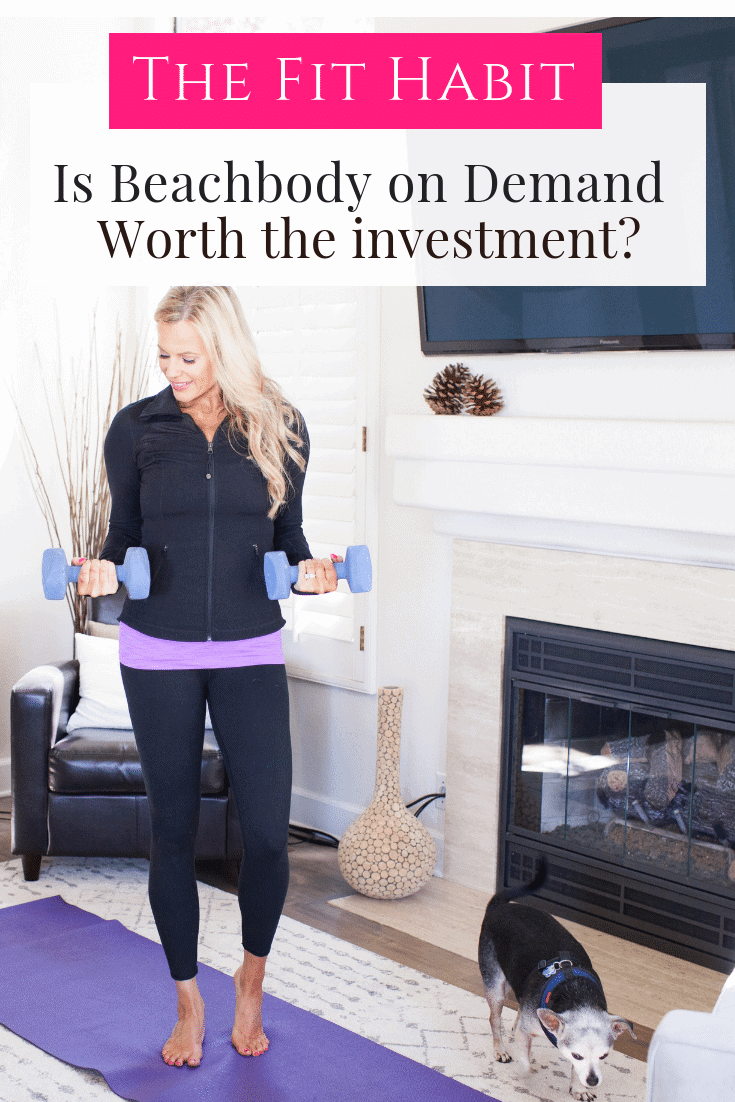 I get this question a lot, so I thought I'd write a quick post to answer it. In full transparency, I'm an affiliate for Beachbody on Demand (or BOD for short), so I have a bias, but I'm also an avid user of the platform, so my opinion is based on a long history of results.
That said, I'm just going to give you the facts about the platform and you can decide for yourself if it's right for you.  Sound good?
What is Beachbody on Demand?
Think of it as a fitness channel – much like Netflix or Hulu. It streams a really wide variety of not just individual workouts, but entire programs. Most fitness programs run for 30 to 60 days (some are longer), so you're able to work on gradually increasing your fitness. This is ideal if you're new to working out.  Click here to check it out.
How many workouts are there on Beachbody On Demand?
There are over 700 individual workouts on BOD, organized as "workout programs", so for example, PiYo, a pilates/yoga fusion workout has 23 workouts total and 80 Day Obsession has – you guessed it, 80. There's also a nutrition program, meal plans, workout calendars and a cooking show (which I rarely watch, to be honest).
What kind of workouts are on Beachbody on Demand
This is the cool part – there are ALL kinds of workouts on this platform, from yoga and dance to cardio and HIIT training, and pilates to hardcore weightlifting. If you're a muscle-bound weightlifter, there's something for you. If you're a total newbie to exercise, there are lots of options for you as well. Here's a brief list of my favorite programs, but remember, there are over 700 workouts, so this is far from exhaustive.
Can I track my calories burned?
YES! I love this part! You do have to have a wahoo heart-rate monitor though. When you workout with the monitor on, it tracks your calories burned which is SUPER motivating.
Will Beachbody on Demand help me lose weight?
Sure, if you put the effort into being consistent. In my workout reviews, you'll see lots of before and after photos, but let me be clear, workouts alone will not make you lose weight. You have to change your eating habits as well. You can exercise your way out of a crappy diet. Trust me, I've tried 🙁
How much does Beachbody on Demand Cost?
There are several options for the platform. You can buy it for 3 months at $39, 6 months for $59 or a year for $99.  That works out to roughly .27 cents a day, which is pretty darn good.  If you buy it as part of a challenge pack, you get shakeology as well. That's $160, but then you continue to pay for the shakeology until you cancel it. If that's not what you want to do, just order access to the platform and not the shakeology.
Is Beachbody an MLM?
Yes, it is, but you don't have to get involved with it at all. As I've said, I'm an affiliate for the program, but I'm not focused on the MLM side of the business, so if you buy BOD through my link, I will never harass you about building a business or to buy supplements. If you want to build a business, you can learn more about it here, but I don't pressure my readers. I'm just here to write about home workouts 🙂
Is Beachbody on Demand available worldwide?
Unfortunately not. It's just for people in the UK, Canada, and the US.
Do I need any special equipment to do the workouts?
Some programs require hand weights or a step. Others just call for workout bands or a yoga mat. There are tons of workouts that require no equipment, however, so if you're planning to use this for travel, you're fine.
Is Beachbody on Demand the best option for me?
Maybe? Look, there are tons of options out there, many of which are free, but they're not full programs that take you through a 30 or 80-day experience. That's probably one of the best things about Beachbody on Demand. However, it's not for everyone.
Beachbody on Demand is NOT for you if…
You're only motivated to workout with other people.
You prefer working out at a gym.
You have zero access to the internet.
You're really not interested in working out (let's be honest – that's true in some cases and zero judgment if that's you).
Start with the free trial and see if it's your jam.
How to Activate the Free Trial for Beachbody on Demand?
Just sign up.  Yes, you will be charged for the full amount (you can choose the shortest membership at $39), but you have 30 days to try it.  I would recommend going through a number of the workouts to make sure there are programs that work for you.  If before 30 days you decide it's not for you – just cancel, no questions asked.  Here's a link to the cancelation process.
Any other questions I can answer for you? Just drop them below and I'll continue to update this post.
Now go get your sweat on!
XOXOXO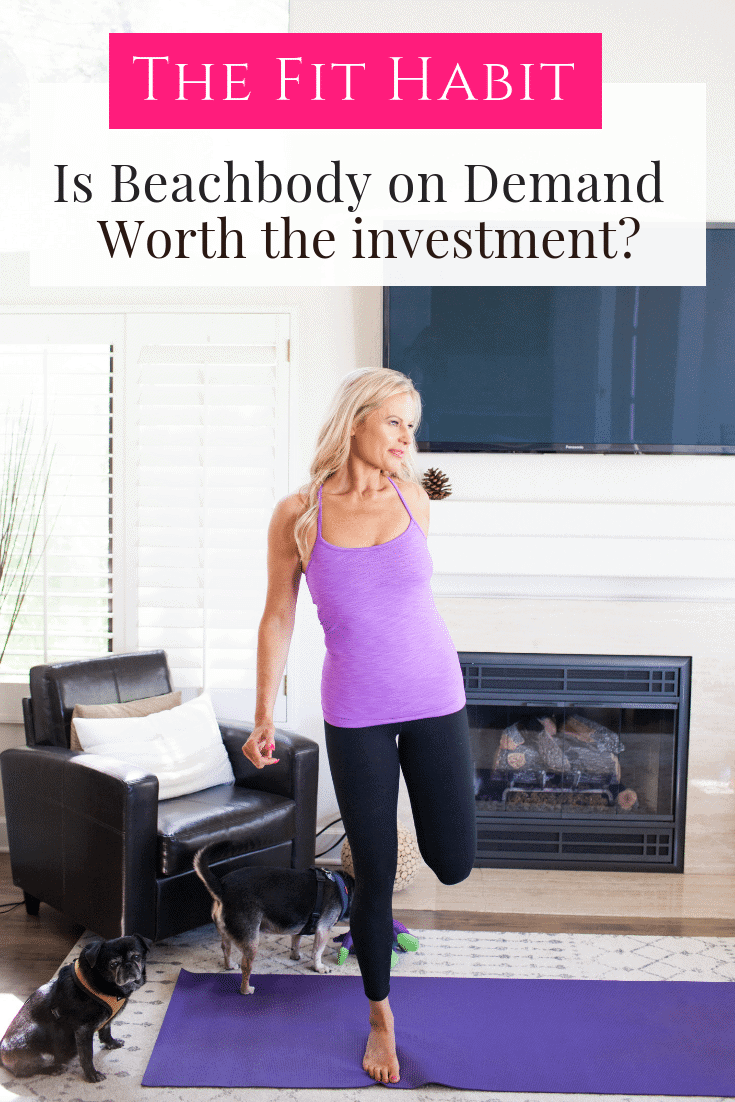 Caren is a certified yoga teacher, fitness instructor and author of The Fit Habit.  Here she shares simple, low carb recipes, quick home workout ideas and practical ways to foster mind + body wellness.